Multilevel Coordination and Cooperation during Implementing Supranational Environmental Legislation: A Case Study on Invasive Alien Species
1
Division of Conservation Biology, Vegetation Ecology and Landscape Ecology, University of Vienna, 1030 Wien, Austria
2
Environmental Law Centre, Meiji University, Tokyo 101-8301, Japan
*
Author to whom correspondence should be addressed.
Received: 3 January 2019 / Revised: 1 March 2019 / Accepted: 8 March 2019 / Published: 13 March 2019
Abstract
Coordination and cooperation are necessary topics to strengthen international environmental agreements that improve action against worldwide challenges towards sustainable development and environmental protection, such as invasive alien species (IAS). This study aims to assess to what extent national and transnational cooperation and coordination influences the implementation of a supranational regulation against IAS based on an example from the European Union (EU). Data is used from a broader study, including 47 responses to an online questionnaire and 22 interviews completed by experts from two countries (Austria and Romania), together with in depth literature. Additionally, the IAS-Regulation is analyzed from the perspective of cooperation and coordination. The terms "cooperation" and "coordination" were found within the text of the IAS-Regulation 11 and nine times respectively, whereas their context was transnational and national levels mainly, and transnational, respectively. It was further acknowledged from the majority of the answers from the survey respondents that the national coordination and cooperation is weaker than the transnational level due to the influence of the national competence distribution. Results from the interviews are separated into 'transnational' and 'national' cooperation and coordination. They show that the majority of the 47 responses indicate that the distribution of competence is one of the main influencing factors on the implementation. It is concluded that the current situation of cooperation and coordination in Austria and Romania renders it difficult for the European Commission to receive a realistic view about IAS and the implementation of the IAS Regulation in the two countries; hence, it is difficult to offer helpful support especially due to poor national cooperation. The current study can serve as a blueprint for further studies. Even in regional integration contexts beyond the EU, it can prove helpful to assess the impact of different kinds of competence distribution on the implementation of common norms. Thus, this research can path the way innovatively and serve as a comparative example for similar future studies.
View Full-Text
►

▼

Figures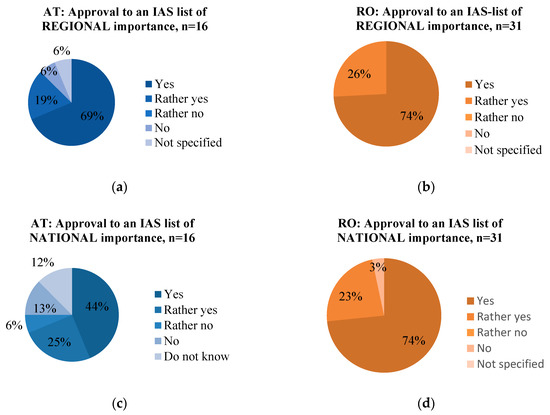 Figure 1
This is an open access article distributed under the
Creative Commons Attribution License
which permits unrestricted use, distribution, and reproduction in any medium, provided the original work is properly cited (CC BY 4.0).

Share & Cite This Article
MDPI and ACS Style
Roman, A.I.; Mauerhofer, V. Multilevel Coordination and Cooperation during Implementing Supranational Environmental Legislation: A Case Study on Invasive Alien Species. Sustainability 2019, 11, 1531.
Note that from the first issue of 2016, MDPI journals use article numbers instead of page numbers. See further details here.
Related Articles
Comments
[Return to top]