Effects of Infrastructure on Land Use and Land Cover Change (LUCC): The Case of Hangzhou International Airport, China
1
Department of Land Management, Zhejiang University, Yuhangtang Road, 866, Hangzhou 310058, China
2
Faculty of Law and Economics & Institute of Botany and Landscape Ecology, University of Greifswald, Soldmannstr. 15, 17487 Greifswald, Germany
*
Author to whom correspondence should be addressed.
Received: 16 April 2018 / Revised: 7 June 2018 / Accepted: 7 June 2018 / Published: 14 June 2018
Abstract
This paper presents an analysis of the land use and land cover change (LUCC) of major infrastructure construction as exemplified by the case of Hangzhou International Airport (HIA, Hangzhou, China), which is one of the busiest airports in Eastern China. The airport's effect on LUCC is evaluated by comparing the actual pattern from 1996 to 2001 with a counterfactual simulated land use pattern that would have occurred without the intervention of airport construction. This research is based on land use maps from Landsat images that were analyzed by supervised classification and visual interpretation. To simulate the land use pattern occurring without airport construction, the counterfactual, we applied a cellular automata (CA)–Markov model. Through before and after comparison, we found that cultivated land has decreased and that constructed land has increased because of airport construction. However, according to the counterfactual scenario, airport construction to some extent prevented a decrease in cultivated land and decelerated the expansion of constructed land at a small scale and in the short term. We discuss several reasons for this result, including governmental regulations, such as the setting of the airport clearance area for the safety of plane take-off and landing, the adverse effects of aviation noise or pollution, which may limit the construction activities in the surrounding areas of the airport, and, importantly, the unique land use and land management system in China, mainly the cultivated land requisition-compensation balance policy. We conclude that (1) the counterfactual CA–Markov model simulation is a suitable and unbiased way of evaluating the effect of infrastructure on LUCC that can solve the deficiency in the previous literature relying on before and after comparisons and (2) regulatory, economic, and institutional factors should be considered when explaining and assessing the LUCC due to large infrastructure projects, such as airports, in China and in other countries.
View Full-Text
►

▼

Figures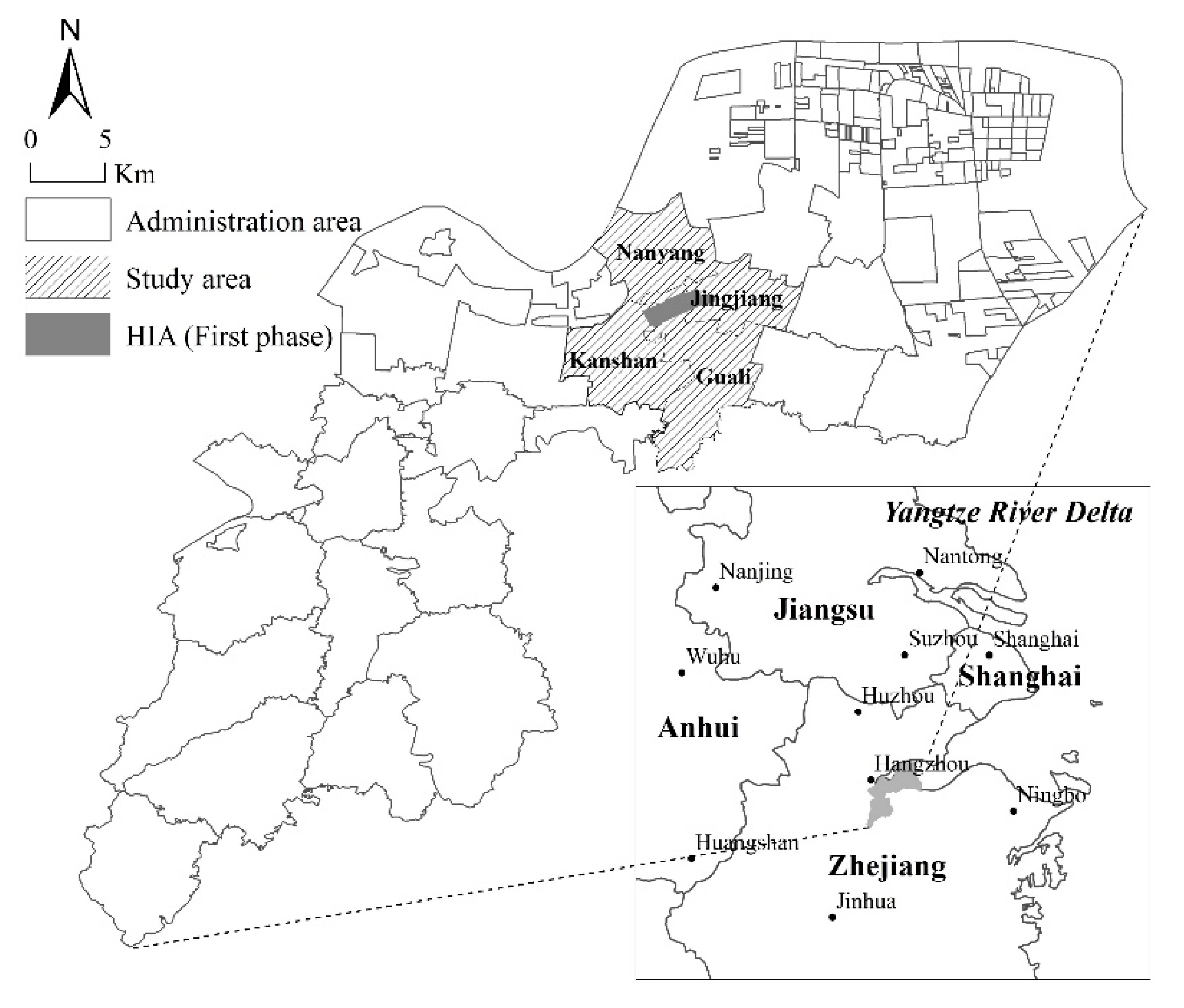 Figure 1
This is an open access article distributed under the
Creative Commons Attribution License
which permits unrestricted use, distribution, and reproduction in any medium, provided the original work is properly cited (CC BY 4.0).

Share & Cite This Article
MDPI and ACS Style
Xiong, C.; Beckmann, V.; Tan, R. Effects of Infrastructure on Land Use and Land Cover Change (LUCC): The Case of Hangzhou International Airport, China. Sustainability 2018, 10, 2013.
Note that from the first issue of 2016, MDPI journals use article numbers instead of page numbers. See further details here.
Related Articles
Comments
[Return to top]