Bluetongue Virus Capsid Assembly and Maturation
Department of Pathogen Molecular Biology, Faculty of Infectious and Tropical Diseases, London School of Hygiene and Tropical Medicine, Keppel Street, London, WC1E 7HT, UK
*
Author to whom correspondence should be addressed.
Received: 4 June 2014 / Revised: 8 July 2014 / Accepted: 15 July 2014 / Published: 21 August 2014
Abstract
Maturation is an intrinsic phase of the viral life cycle and is often intertwined with egress. In this review we focus on orbivirus maturation by using Bluetongue virus (BTV) as a representative. BTV, a member of the genus Orbivirus within the family Reoviridae, has over the last three decades been subjected to intense molecular study and is thus one of the best understood viruses. BTV is a non-enveloped virus comprised of two concentric protein shells that encapsidate 10 double-stranded RNA genome segments. Upon cell entry, the outer capsid is shed, releasing the core which does not disassemble into the cytoplasm. The polymerase complex within the core then synthesizes transcripts from each genome segment and extrudes these into the cytoplasm where they act as templates for protein synthesis. Newly synthesized ssRNA then associates with the replicase complex prior to encapsidation by inner and outer protein layers of core within virus-triggered inclusion bodies. Maturation of core occurs outside these inclusion bodies (IBs) via the addition of the outer capsid proteins, which appears to be coupled to a non-lytic, exocytic pathway during early infection. Similar to the enveloped viruses, BTV hijacks the exocytosis and endosomal sorting complex required for trafficking (ESCRT) pathway via a non-structural glycoprotein. This exquisitely detailed understanding is assembled from a broad array of assays, spanning numerous and diverse
in vitro
and
in vivo
studies. Presented here are the detailed insights of BTV maturation and egress.
View Full-Text
►

▼

Figures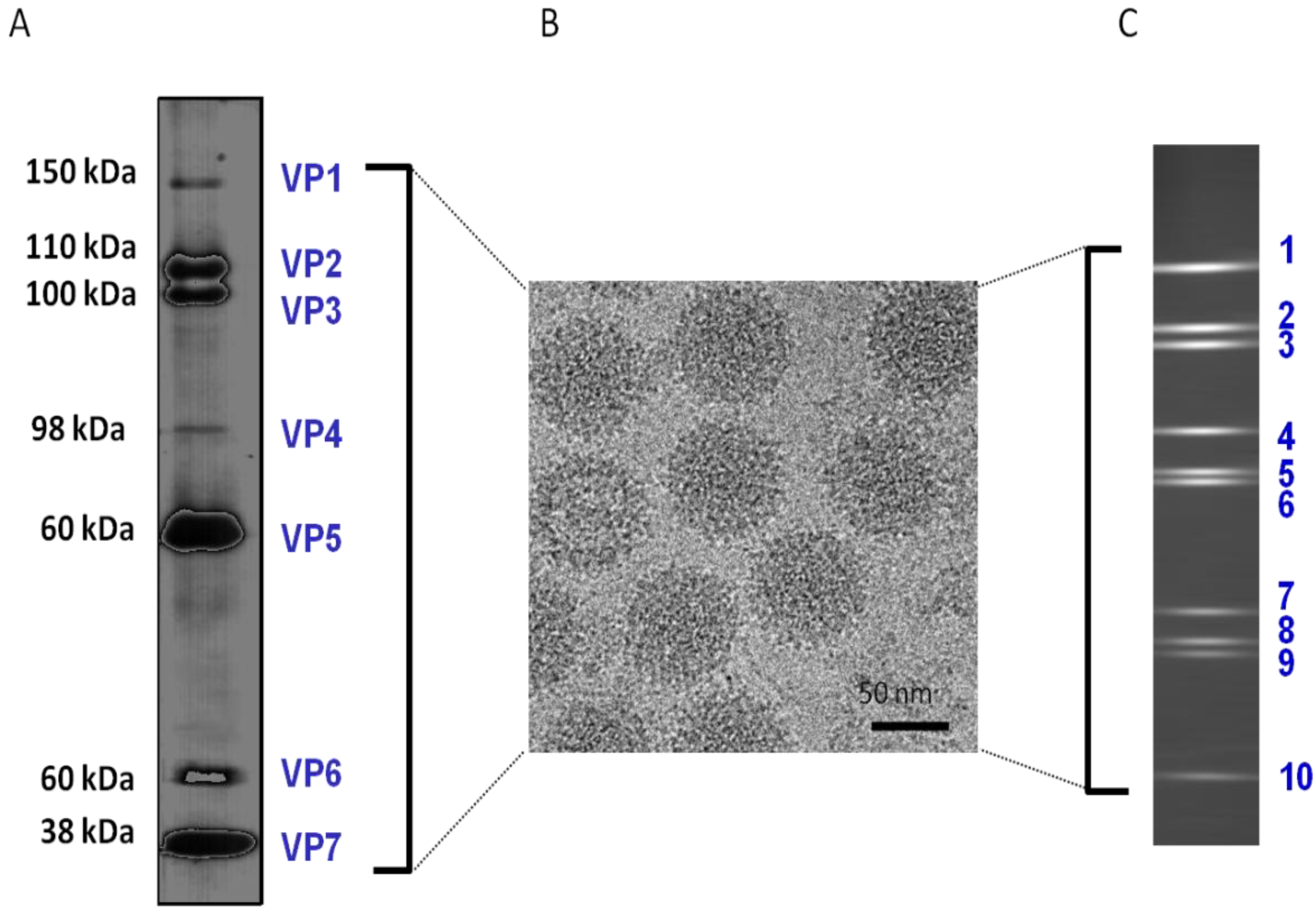 Figure 1

Share & Cite This Article
MDPI and ACS Style
Mohl, B.-P.; Roy, P. Bluetongue Virus Capsid Assembly and Maturation. Viruses 2014, 6, 3250-3270.
Related Articles
Comments
[Return to top]