Open Access This article is
freely available
re-usable
Article
Early REDD+ Implementation: The Journey of an Indigenous Community in Eastern Panama
1
Department of Biology, McGill University, 1205 Dr Penfield, Montreal, QC H3A 1B1, Canada
2
Smithsonian Tropical Research Institute, Panama 0843-03092, Panama
3
Department of Geography, McGill University, 805 Sherbrooke St. West, Montreal, QC H3A 0B9, Canada
*
Authors to whom correspondence should be addressed.
Academic Editors: Esteve Corbera and Heike Schroeder
Received: 7 November 2016 / Accepted: 24 February 2017 / Published: 3 March 2017
Abstract
:
Reducing Emissions from Deforestation and Forest Degradation (REDD+) offers developing countries an opportunity to engage in global climate change mitigation through the sale of carbon credits for reforestation, avoided deforestation and forest conservation projects. Funding for REDD+ projects has increased in recent years and REDD+ projects have proliferated, but relatively few studies have, as yet, examined their implementation. Here, we present a synthesis of the challenges and lessons learned while implementing a REDD+ project in an Emberá community in Panama. Our case study, documented in four cycles of collaborative action research over 11 years, examines how local communities sought to reduce emissions from deforestation and benefit from carbon offset trading while improving local livelihoods. Through semi-structured interviews and participatory methods, we found that success with REDD+ hinges on broader issues than those widely discussed in the literature and in policy circles. Though economic incentives for participants and the equitable distribution of benefits remain important to project participants, our study finds that, in adapting REDD+ strategies to best suit community needs, the role of a support system for implementation ("bridging institutions") and REDD+'s potential as a conflict resolution mechanism for tenure issues deserve more attention as key factors that contribute to meaningful participation in REDD+.
Keywords:
REDD+; community REDD+; carbon-offset projects; land tenure; deforestation; climate change mitigation
Acknowledgments
We thank all PFSS students that assisted in data collection and early analysis throughout the various research cycles including: Phillippe Brunet, Etienne Lafortune, Alexandre Duchesne, Maxime Lemoyne, Jena Whitson, Danylo Bobyk, Kirsten Wiens, Fréderic Lebel, Kiley Remiszewski, Mya Sherman and Marie Verrot. Special thanks to the entire Emberá community and the carbon-offset project participants in this study. Thanks to my host family in the community, Olga Dogirama and Rigoberto Caisamo, from whom I learned a great deal. Thanks also to the community leaders, especially Bonarge Pacheco and Alba Caisamo. Special thanks to Lady Mancilla and José Monteza for their constant support during fieldwork and beyond. Thanks to Laura Donohue who reviewed early versions of this paper and assisted in formatting and preparation of maps and figures. Thanks to CONICYT for the scholarship provided to Ignacia Holmes. We are very grateful for the two anonymous reviewers for their comprehensive reading and remarks that allow to greatly improved this manuscript.
Author Contributions
Ignacia Holmes conceived and designed the research, and conducted a large part of data collection and analysis. Catherine Potvin and Ignacia Holmes wrote the manuscript with contributions from Oliver Coomes. Catherine Potvin supervised the research.
Conflicts of Interest
The authors declare no conflict of interest.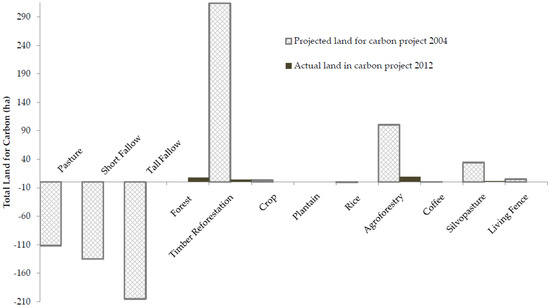 Figure 1. Initial projection and actual land (in hectares) allocated by participants to the carbon-offset project in 2004 and in 2012.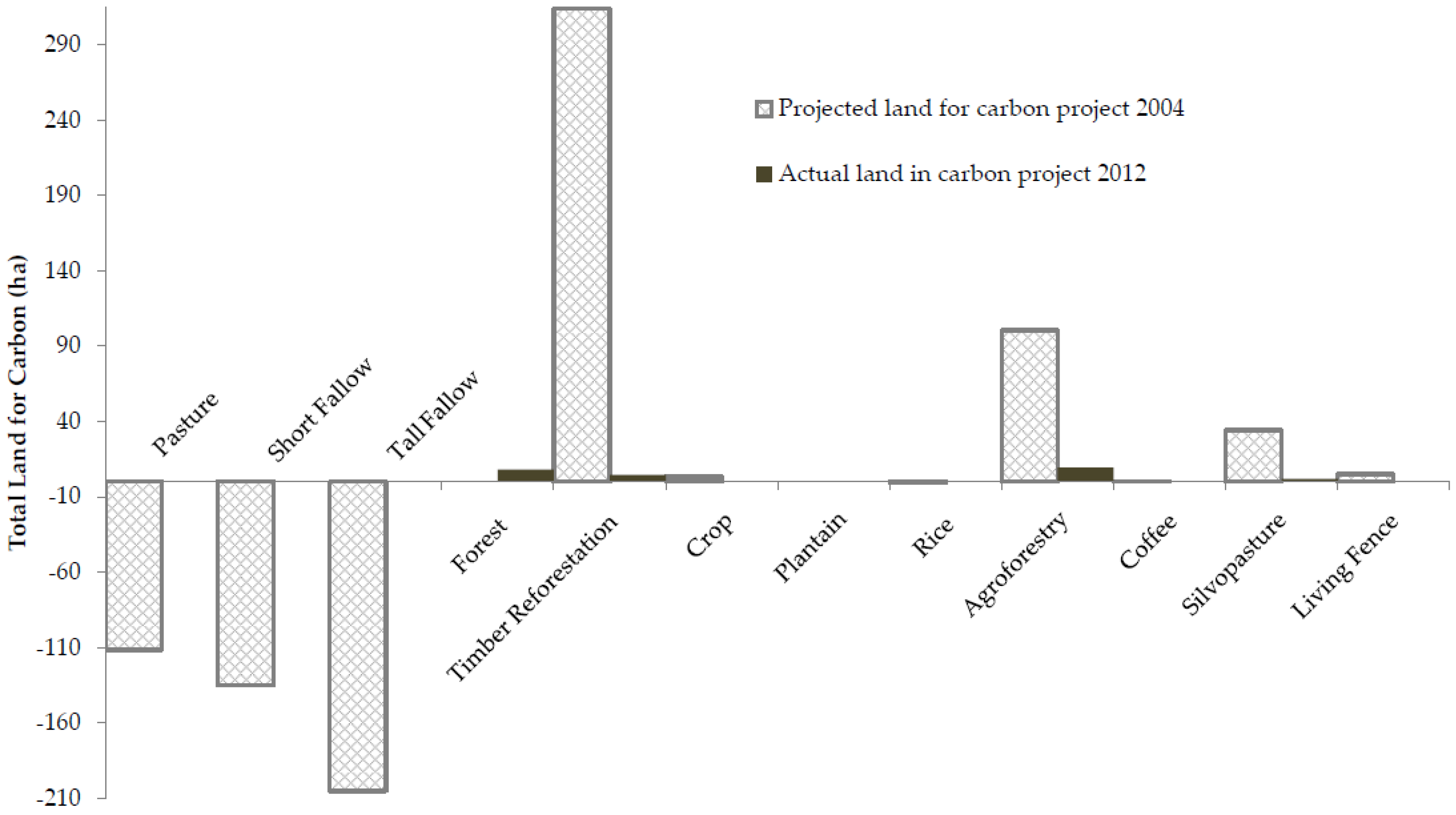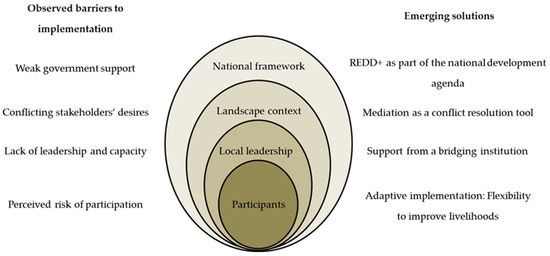 Figure 2. Concept map showing REDD+ implementation considering a landscape approach and summary of observed barriers to REDD+ implementation and emerging solutions.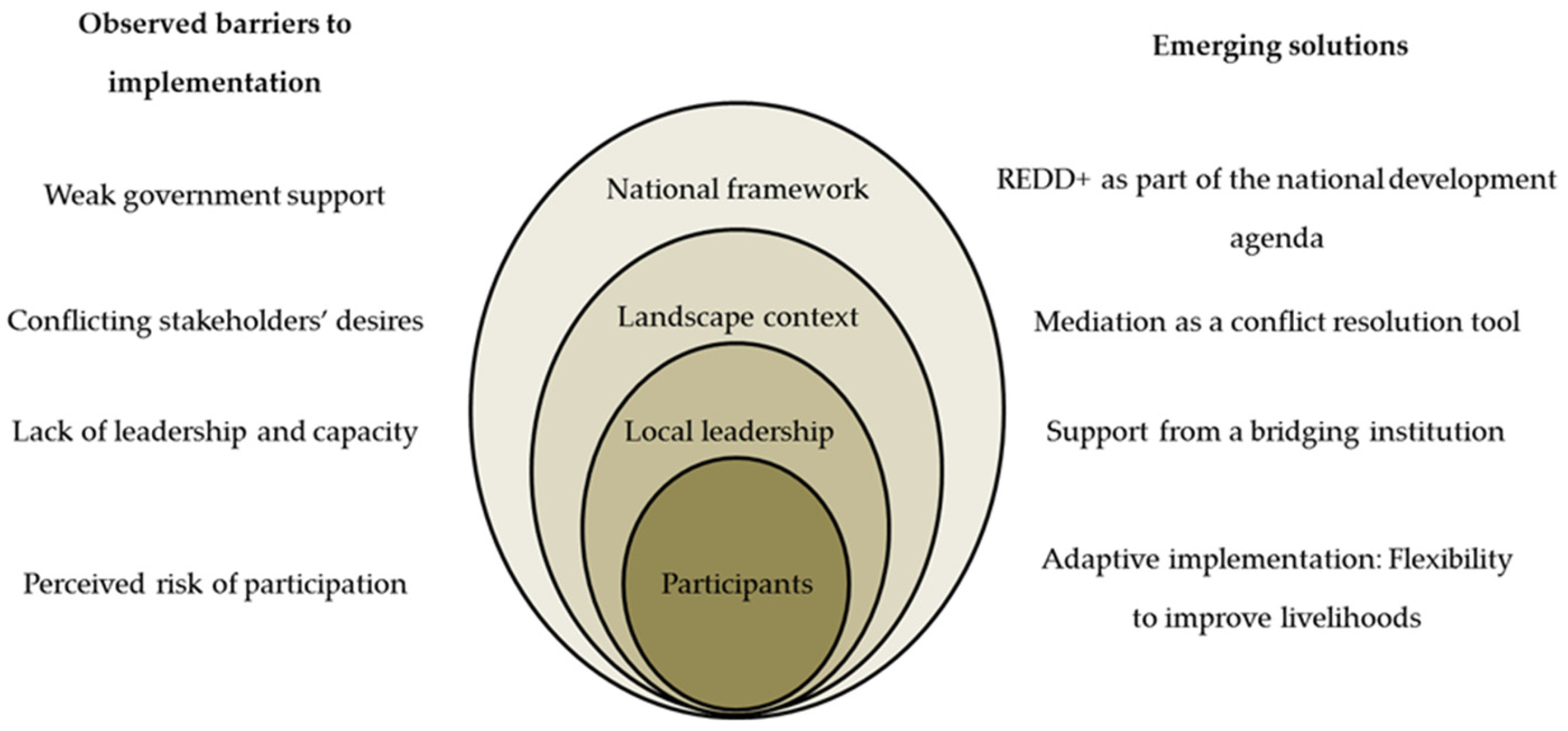 Table 1. Total number of interviews conducted throughout the research cycles (2008–2012).

| Interviewee | 2008 | 2009 | 2010 | 2011 | 2012 | Total |
| --- | --- | --- | --- | --- | --- | --- |
| Former community chiefs | 1 | 1 | | | | 2 |
| Local NGO * representative | 1 | 1 | 1 | 2 | 2 | 7 |
| National NGO representative | | 1 | | | | 1 |
| Representative of the client | 1 | 1 | | | | 2 |
| ANAM ** representatives | | 1 | | | | 1 |
| Project participants | | | | | | |
| Participants in avoided deforestation *** | | 3 | 3 | | | 6 |
| Participants in reforestation *** | | | 7 | 8 | 20 | 35 |
| Interested potential participants | | | | | 54 | 54 |
| Total | 3 | 8 | 11 | 10 | 76 | 108 |
* Non-Government Organization (NGO); ** National Authority for the Environment (ANAM); *** Some participants were interviewed in multiple years; total participants in avoided deforestation 3 and in reforestation 22.

Table 2.
Recomendations issued by The Advisory Council on Conflict Resolution and REDD+ to the National Land Council Panamanian Government [
50
]. ANATI: National Authority for Land, the government agency responsible for land titling.
Table 2. Recomendations issued by The Advisory Council on Conflict Resolution and REDD+ to the National Land Council Panamanian Government [50]. ANATI: National Authority for Land, the government agency responsible for land titling.
1.

The National Land Council should lead territorial conflict resolution following ANATI's advice.
2.

It is essential to precisely define territorial limits as proof of judicial processes that will determine relocation and/or eviction decisions. The national Geographic Institute should be responsible for field analyses relying on geographical information, in coordination with the national Limits Commission.
3.

Where they do not exist, Municipal Courts should be created to manage territorial conflicts and mandate executions in coordination with responsible authorities.
4.

It is imperative to harmonize the work of different government entities and clarify the legal context. Legal gaps and overlapping/conflicting legislation need to be identified and corrected; clear rules defining institutional responsibilities that apply to land conflicts are a must.
5.

ANATI should implement an extensive and in-depth divulgation campaign to present and clearly explain hierarchical order and institutional Government mandates pertaining to territorial conflict resolution, as well as the corresponding processes to be followed.
6.

The National Land Council should create a Follow-up Agreement Commission.
7.

The Advisory Council offers that its members be integrated into the Follow-up Agreement Commission as they are personally acquainted with territorial conflicts, have received training and tools for their resolution through dialogue and have demonstrated genuine interest in reaching consensual and beneficial solutions for all parties involved.
© 2017 by the authors. Licensee MDPI, Basel, Switzerland. This article is an open access article distributed under the terms and conditions of the Creative Commons Attribution (CC BY) license ( http://creativecommons.org/licenses/by/4.0/).