Open Access This article is
freely available
re-usable
Article
The Availability of Non-Timber Forest Products under Forest Succession on Abandoned Fields along the Wild Coast, South Africa
Department of Environmental Science, Rhodes University, Grahamstown 6140, South Africa
*
Author to whom correspondence should be addressed.
Received: 28 August 2019 / Accepted: 16 November 2019 / Published: 2 December 2019
Abstract
:
Large swathes of arable fields have been abandoned in many areas of the world over the last few decades driven by a multitude of local and broader-scale factors. Many former fields experience a change in vegetation composition and structure post-abandonment, typically through a process of plant succession. The changes in species and abundance mean that the nature and quantity of ecosystem services provided by the former fields also varies. We examined the types of provisioning services obtained from non-timber forest products (NTFPs) with increasing age since field abandonment. We sampled 43 former fields ranging in age since abandonment from approximately 7 to 55 years, and seven plots in intact forests. We held seven focus group discussions with local residents to determine uses of species found in the former fields. Plant cover and species richness increased with former field age, although old field community composition was also influenced by soil chemistry. Of the 177 species recorded, 70 (40%) had one or more uses, spanning six NTFP categories namely, food, building, medicinal, craft, cultural and energy. The number of NTFP species increased with increasing age of the former field, but the proportion of NTFP species declined from 80% in the youngest former fields to 65% in the oldest ones, which were similar to the 63% recorded within intact forests. The youngest former fields had more medicinal species than the older ones, as the abundance and diversity of herbaceous species declined with increasing woody plant cover. Species used for building and food (especially fruits) peaked when the former fields became dominated by woody plants. NTFPs used for craft were most abundant in the oldest sites.
Keywords:
abandoned fields; field age; non-timber forest products; plant succession
1. Introduction
Land use change has significant effects on environmental, social and economic dimensions of rural livelihoods [
1
]. This is because most smallholder, rural communities and households are often highly dependent on the local landscapes and are tied to primary sector activities such as agriculture, forestry and the harvest of wild resources [
1
]. However, in many regions of the world increasing numbers of small-scale farming households are disengaging from arable production [
2
,
3
,
4
,
5
], including southern Africa [
6
,
7
,
8
,
9
]. For example, the amount of agricultural land that has been abandoned globally increased by over 150 million hectares from the 1940s to 1990s [
2
]. This dynamic is increasingly referred to as 'deagrarianisation' [
10
], which describes a general shift of rural livelihoods in a community or region away from being mostly agrarian to embrace increasing contributions of non-agrarian incomes, and, over time, a shift in identity away from agrarian. The underlying reasons for this land abandonment are multiple, complex and vary spatially, temporally and in relation to the scale of analysis [
9
,
11
,
12
]. Irrespective of the underlying reasons, this dynamic poses implications, as yet inadequately explored [
9
], for the livelihoods of those disengaging from agriculture, as well as the land and ecosystem goods and services the 'abandoned' land supplies or are in demand.
The ecosystem goods and services provided by abandoned fields vary according to the prevailing climate, soils and disturbance regimens as well as the post-abandonment trajectory. In some settings there is a turnover of plant and animal species and communities on the old lands, typically, but not always, characterised by increasing species richness, functional diversity, complexity, soil nutrients and vegetative biomass and carbon storage [
13
,
14
,
15
,
16
]. These changes are often referred to as plant succession [
13
,
17
]. After the concept of plant succession was first introduced in the late 19th century, the nature, rate and predictability of plant succession have been a central topic in ecology for decades [
18
,
19
]. Yet its application to contemporary understandings of the supply of ecosystem goods and services remains under-researched, especially in the context of the widespread abandonment of smallholder fields. In locations where a turnover of species, functions and processes is manifest, then the ecosystem services will vary accordingly. For example carbon sequestration is typically greater in the later stages of succession than in the early ones [
20
], as are pollination services [
21
]. In contrast, herbaceous forage production will probably be greater in the early stages [
14
]. Thus, there is a need to examine successional patterns within an ecosystem services framework, and how the mix and quantity of ecosystem services is contingent on where in a successional sequence a particular parcel of land might be.
Whilst rural communities rely on a great diversity of ecosystem services, provisioning services are particularly important for communities and households with limited financial or physical access to markets and non-land based livelihood options. For example, the use of locally collected wild resources, often termed non-timber forest products (NTFPs), contributes to all facets of rural life, including for energy, construction, food, health (via medicines), crafts and utilitarian items, decoration, as well as cultural products and a sense of identity [
22
]. A global synthesis concluded that NTFPs contribute, on average, 28% of household cash and non-cash income [
23
], and in some contexts or households, the contribution is on a par with, or even exceeds, agricultural income [
24
,
25
,
26
,
27
]. Thus, the availability of NTFPs is vital for many rural communities, including in the Wild Coast region of South Africa covered by this paper [
15
,
28
,
29
], and there is some evidence that it is especially so for poorer households and regions [
30
,
31
,
32
]. Consequently, factors that influence the availability and supply of NTFPs are important to identify, understand and manage. This includes changes associated with plant succession on abandoned fields. Indeed, Ashton et al. [
33
] opined that NTFPs can be more abundant in secondary growth forests as compared to late successional forests, however, this might not hold for all types of NTFPs. Indeed, we are unaware of any work that has previously investigated the relationship between plant succession and the availability of NTFPs other than the broad distinctions between primary and secondary forest, and in particular, whether or how the supply of NTFPs varies with plant succession on former, now abandoned, agricultural fields. Indeed, in settings where field abandonment is driven by push factors associated with cropping, such as declining soil fertility, increasing costs or labour shortages, the relative importance of NTFPs to household cash or non-cash income may conceivably increase as households attempt to compensate for the loss of agricultural produce or income from the now deactivated fields. Shackleton et al. [
15
] reported that abandoned fields were important sources of NTFPs in the Willowvale area of the Wild Coast. Thus, knowing what NTFPs are available and how that changes with post-abandonment age of the field would be extremely useful.
Within this context this study sought to examine how forest succession affects the composition and abundance of NTFPs. Two objectives were considered, (i) To identify when the delineated arable lands stopped being cultivated and assess the subsequent rate and nature of succession, and (ii) Assess any changes in richness, composition and abundance of plant NTFPs with succession.
2. Study Area
The study was conducted in the Willowvale/Gatyana area towards the Indian Ocean coastline from Willowvale town (32°15′47′′ S; 28°28′50′′ E in the Eastern Cape, South Africa (
Figure 1
). The Willowvale area consists of dispersed rural villages and homesteads between the town of Willowvale and the coast, generally characterised by a lack of infrastructure, poor transport systems, and limited local markets [
34
]. It is regarded as amongst the poorest districts in the country [
35
], and over 90% of households have cash incomes below the national poverty line and unemployment is above 75% [
36
]. Livelihoods are diverse, with a combination of arable farming, home gardening, livestock husbandry and collection of NTFPs, alongside ad hoc employment, remittances from migrant family members working in urban centres and government social grants [
36
]. The population density is approximately 26 persons/km
2
and 55% of households are female-headed.
The area was chosen because of the prevalence of abandoned agricultural fields, forests and woodlands regenerating on the former fields and the use of NTFPs by the local people as reported in previous studies conducted in the area [
15
,
36
]. The area is dominated by rolling hills and valleys of the Indian Ocean Coastal Belt biome [
37
]. It is situated at an altitude of approximately 660 m above sea level and receives approximately 1000 mm of rainfall per year, with March as the peak rainfall month [
38
]. It has a warm and mild climate with February being the hottest month at an average temperature of 20.5 °C and July being the coldest month at an average of 13.3 °C [
38
]. The area falls within the Maputaland-Pondoland-Albany biodiversity hotspot, characterised by its high level of biodiversity and approximately 1900 endemic species [
39
]. The natural vegetation in the area of Willowvale is a mosaic of forest, thornveld, dune thicket and grasslands [
15
,
37
]. Forests in the area are naturally fragmented and concentrated on the moist, deeper soils in valleys, whereas grasslands dominate on the hill slopes and crests, often with successional acacia woodland in the transition zone between the two vegetation types [
39
]. Land is held under communal tenure and allocated by traditional authorities [
29
,
34
]. Each household receives a site to build a home and cultivate a small food garden. Households may also apply for a larger piece of land (1–3 ha), usually some distance from the homestead, for cultivation [
7
,
15
]. It is these larger fields that were of interest in our study. All lands not used for homesteads or cultivation are open to all residents for grazing of domestic livestock and collection of NTFPs [
15
,
34
]. In the early stages of field deactivation fields remain the 'property' of the household because of the possibility that they may recultivate it at some stage. But, with the prolonged lack of cultivation the old field becomes accessible to all.
3. Methods
3.1. Data Collection
The first step was to identify and determine the approximate age of former fields. Available aerial photographic images (1: 30,000) of the region, taken approximately every decade, were obtained from the national directorate for Geo-Spatial Information (
www.ngi.gov.za
) for the years 1942, 1961, 1972, 1985, 1995 and 2009 (the photos from the early 1950s were unclear and could not be used). On each photo, cultivated fields were identified and then followed through time on each of the subsequent photos. Those that were cultivated in a photo at time t, but not in the subsequent photos were deemed to have been abandoned, and the date of deactivation was approximated as midway between the date when last cultivated and the date when first not cultivated. This date was deducted from 2016 (when the fieldwork was done), which gave an approximate age of each former field at the time of fieldwork. On the aerial photo the aerial cover of woody trees and shrubs was estimated for each former field through time by placing a 1 cm
2
square (representing 200 m
2
on the ground) more or less in the centre and visually estimating the woody cover as a percentage of the square.
In summer 2016, the various former fields delineated on the aerial photos were sampled in the field to determine plant species richness, composition and abundance. Approximately 10 fields were selected per decade since abandonment, with a total of 43 former fields. Additionally seven plots were sampled in intact forests (forest stands without any obvious signs of previous clearing, cultivation or heavy use during fieldwork or from the aerial photos) to represent the relatively undisturbed state, regarded as typical of late succession. Plots of 10 m × 20 m were laid out in the centre of each former field and all plant species recorded. The number of grass species was underestimated due to many of the former fields being extensively grazed, and some burnt. Specimens of unfamiliar species were collected and sent to the Selmar Schonland Herbarium for identification. Species richness was calculated as the number of species recorded in each plot [
40
]. The cover-abundance of each species was estimated by means of the seven-point Braun-Blanquet scale [
41
,
42
]. Slope position was recorded on a five-point scale, slope angle with an Abney level, altitude via a GPS and notes on the site and signs of disturbance were made. In each 200 m
2
plot, four 5 m × 5 m quadrats (in the centre of each quadrant of the plot) were used to visually estimate the percentage cover of rocks, bare ground, litter and herbaceous cover. Soil samples were collected from each quadrant to a depth of 10 cm, mixed per plot, and sent to a commercial laboratory to be analysed for texture (silt, clay and sand) and soil nutrients (Calcium (Ca), Potassium (K), Carbon (C), Magnesium (Mg), Sodium (Na), Ammonium nitrate (NH
4
NO
3
) and Phosphorus (P)).
Lastly, seven focus group discussions were held with 6–10 participants to determine which plant species were used by the local communities and for what purpose. Each focus group was carried out in a location near to every group of former fields that had been ecologically assessed. Knowledgeable participants were identified with the aid of the local headmen in various parts of Willowvale. Emphasis was placed on encouraging a diversity of participants across age, gender and livelihood experiences within each focus group. Each was conducted in the local language, isiXhosa, and generally lasted two to three hours. After introductions, the purpose of the research was explained, and participants were afforded opportunities to ask questions of the researcher as a means of promoting their understanding of the project. It was also emphasised that all opinions were valid, that there were no wrong or right answers, and that rather it was a learning process through knowledge sharing within the group. Participants were also reassured that their comments and contributions would not be recorded by name. Thereafter, photographs of all the plant species recorded during the ecological assessment were projected into a wall, which would then kick start a conversation of what the plant was, its local name, if it had any uses, and if so, what it was used for. After plant identification, there would be a discussion around the use and how important it was in everyday life or cultural importance and after consensus, each species was given an importance rating on a scale of 1 to 5, with 1 being not important at all and 5 being extremely important.
3.2. Data Analysis
Data were entered into Microsoft Excel which was used for calculation of descriptive statistics. The data were then imported into Statistica (v13; Statsoft, Oklahoma) for formal statistical testing, including linear regression between former field age and both woody cover and species richness. In the regressions the age of intact forests was set at 100 years following Shackleton et al. [
15
]. The full suite of floristic composition analytical tools in PRIMER (v6; Primer, Plymouth) was used for analysis of floristic composition, including a Similarity Percentage analysis (SIMPER) of similarities between the former fields, a Similarity Profile Analysis (SIMPROF), and an Analysis of Similarities (ANOSIM) to examine differences in species composition between different-aged old fields and between the old fields and forests [
43
]. Multi-dimensional scaling (MDS) was used to assess how the plots were grouped and the environmental variables that separated them. Lastly, a BEST analysis was used to assess which of the environmental factors best described the vegetation data and the species composition in the delineated lands. See Clarke [
44
] for discussion of the basics of floristic community analysis.
Author Contributions
The project conceptualization C.M.S.; methods C.M.S. and A.N.; data collection A.N.; data analysis A.N. and C.M.S.; original draft A.N.; writing, review and editing C.M.S.; supervision C.M.S.; funding acquisition C.M.S.
Funding
This research received no external funding.
Acknowledgments
We are grateful to the communities of Willowvale for their willingness to share their knowledge and participate in the study. This work was sponsored by the South African Research Chairs Initiative of the Dept of Science and Technology and the National Research Foundation of South Africa (Grant No. 84379). Any opinion, finding, conclusion or recommendation expressed in this material is that of the authors and the NRF does not accept any liability in this regard.
Conflicts of Interest
The authors declare no conflict of interest.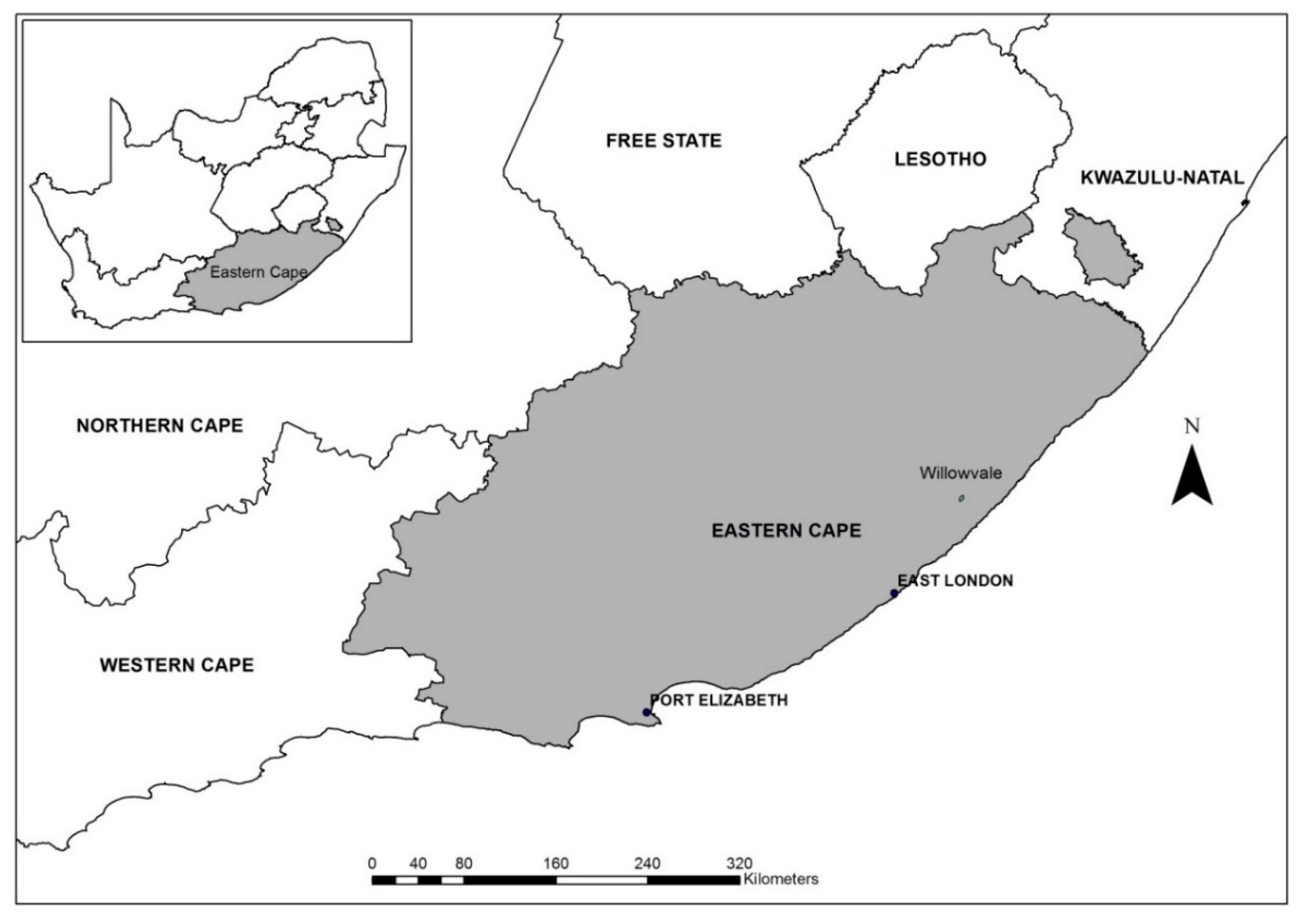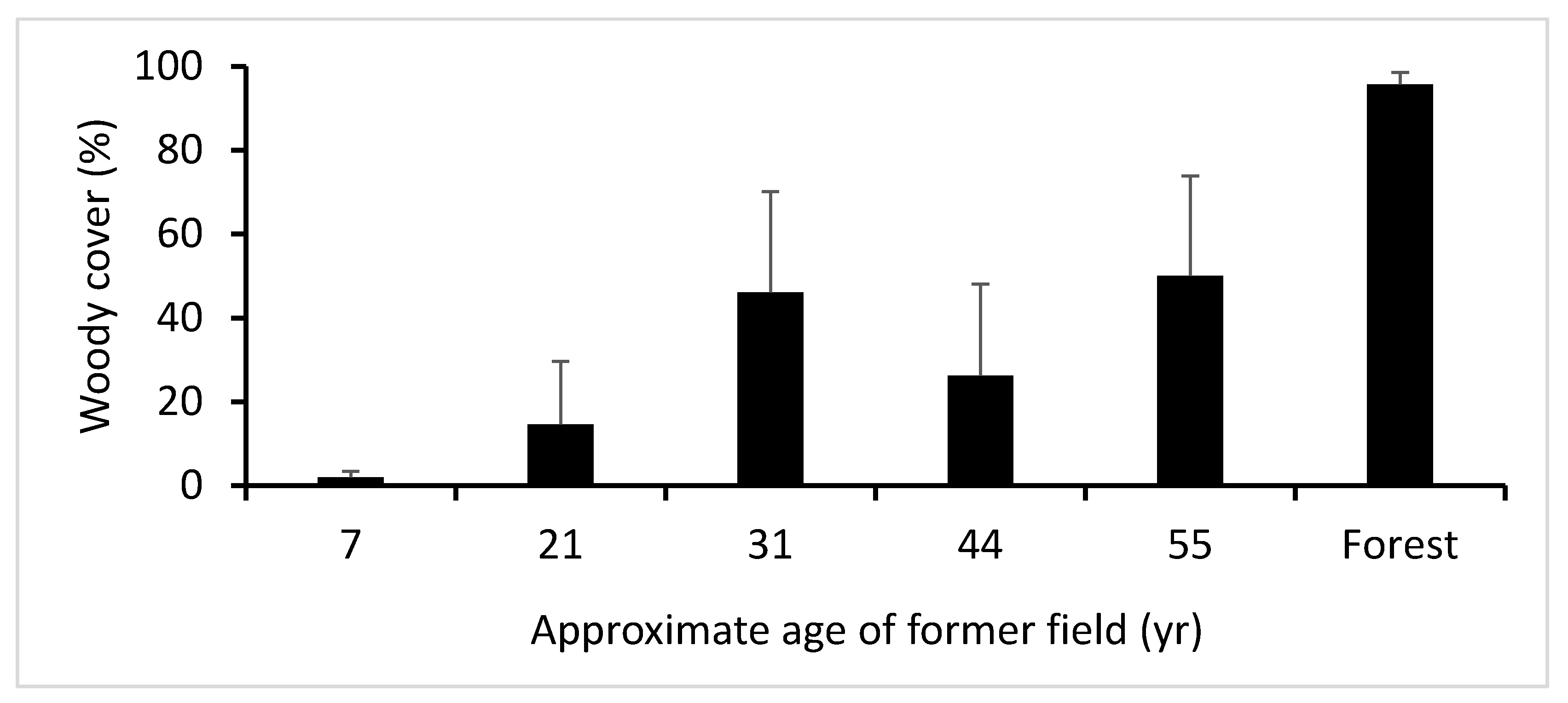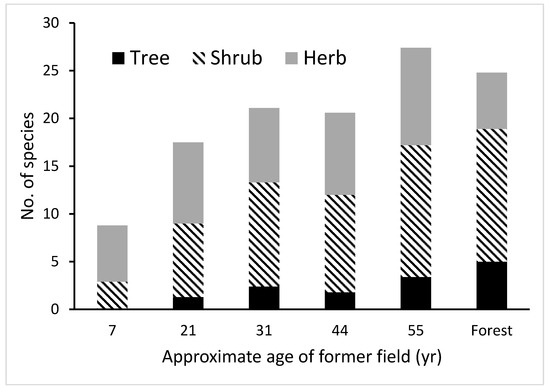 Figure 3. Change in mean plant species richness of trees, shrubs and herbs per plot (200 m2) with the approximate age of old field, and intact forest.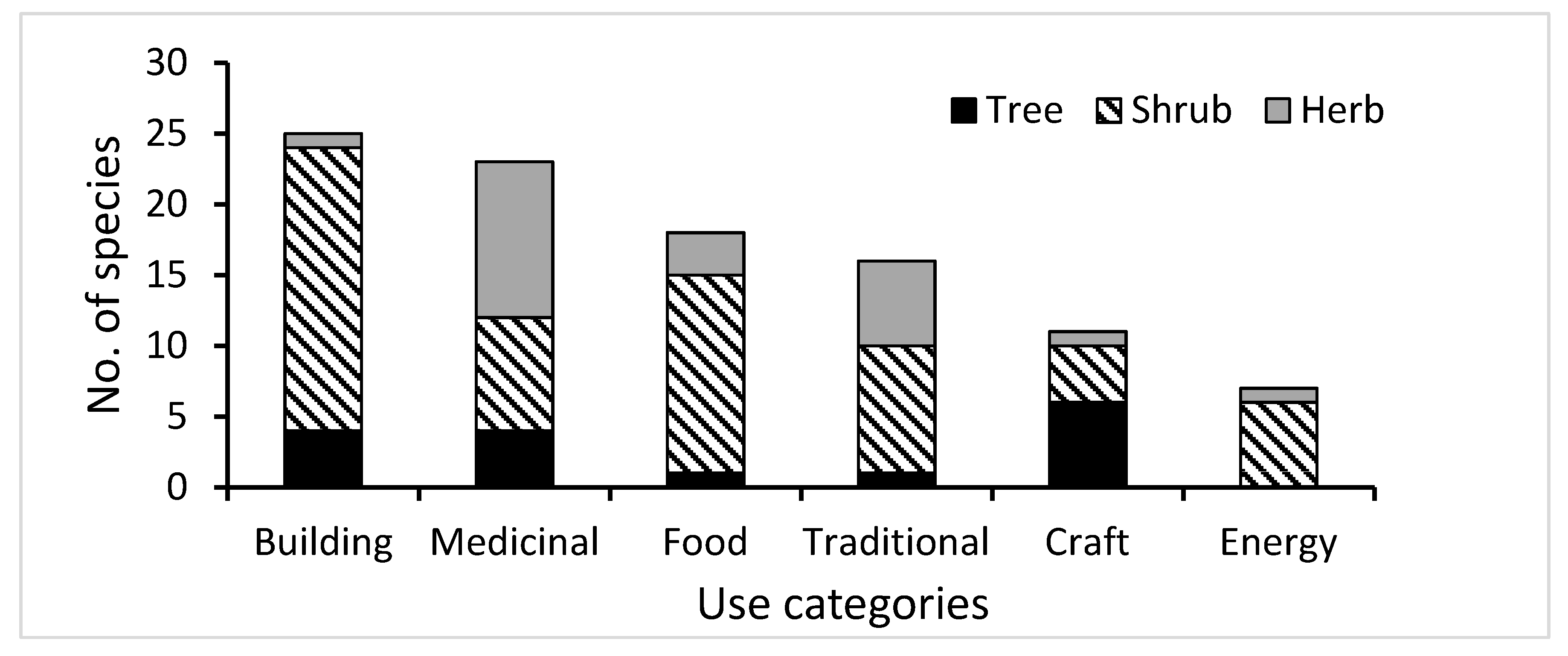 Table 1. Top five species that contributed the most to the average similarity percentage within the groups (SIMPER analysis), how much they contribute and the similarity in species composition within the plots of the same group.
Community
No. of Plots
Similarity (%)
Common Plant Species
Outliers
2
10.8
Vachellia karroo (

24.3%

), Centella asiatica (

24.3%

), Diospyros lycioides (

17.2%

), Helichrysum nudifolium (

17.16%

), Taraxicum sp. (

17.2%

).
Hyparrhenia-Centella
4
44.6
V. karroo (

26.1%

), Hyparrhenia hirta (

18.2%

), C. asiatica (

11.7%

), Helichrysum odoratissimum (

7.7%

), Falkia repens (

5.1%

), Taraxicum sp., Merxmuellera disticha, Helichrysum anomalum, Lantana camara, Cotula heterocarpa, Gerbera ambigua, Spermacoce natalensis.
Coddia
5
48.6
V. karroo (

10.5%

), L. camara (

9.5%

), Coddia rudis (

7.9%

), D. lycioides (

7.0%

), C. asiatica (

5.8%

), Senegalia caffra, Lippia javanica, H. odoratissimum, Searsia glauca, H. anomalum, Grewia occidentalis, Fern, Taraxicum sp., M. disticha, Dyschoriste setigera, Zanthoxylum capense, F. repens, Melhania didyma, H. nudifolium, Aristea sp.
Lantana-Diopsyros
17
43.0
L. camara (

23.4%

), V. karroo (

16.0%

), D. lycioides (

7.1%

), H. hirta (

6.5%

), C. rudis (

5.7%

), C. asiatica, Lippia javanica, S. glauca, Z. capense, Fern, Maesa alnifolia, Cynoglossum hispidum, Hibiscus trionum, Dalbergia obovata, Gymnosporia harveyana, Senecio pterophorus, Rubus rigidus
Helichrysum
16
37.4
V. karroo (

20.2%

), Centella asiatica (

17.2%

), H. hirta (

16.2%

), H. trionum (

8.7%

), L. camara (

7.6%

), C. heterocarpa, Fern, Helichrysum cymosum, H. odoratissimum, D. lycioides, G. harveyana, L. javanica, Taraxicum sp.

Table 2. Mean ± SD (standard deviation) of the environmental variables with the highest correlation level of 0.59 from the BEST analysis.
| Comm-Unity | Altitude (m) | Calcium (cmol/kg) | Phosph-Orous (mg/kg) | Ammonium Nitrate (%) | Potassium (mg/kg) | pH (mol/L) | Field Age (years) |
| --- | --- | --- | --- | --- | --- | --- | --- |
| Hyparrhenia-Centella | 183 ± 51 | 3.1 ± 0.7 | 12.8 ± 4.1 | 0.2 ± 0.4 | 143 ± 85 | 5.5 ± 0.2 | 38.3 ± 11.5 |
| Coddia | 284 ± 9 | 5.6 ± 2.6 | 11.0 ± 6.8 | 0.3 ± 0.1 | 359 ± 126 | 5.7 ± 0.3 | 36.6 ± 17.3 |
| Lantana-Diospyros | 120 ± 64 | 3.1 ± 1.4 | 23.2 ± 9.4 | 0.2 ± 0.1 | 199 ± 77 | 5.0 ± 0.4 | 39.4 ± 23.0 |
| Helichrysum | 138 ± 80 | 3.1 ± 1.6 | 18.1 ± 6.7 | 0.3 ± 0.1 | 177 ± 98 | 5.3 ± 0.4 | 36.3 ± 16.2 |
| Forest | 188 ± 167 | 11.7 ± 14.6 | 33.8 ± 12.0 | 0.6 ± 0.2 | 253 ± 159 | 5.2 ± 0.6 | 100 (set) |
| Outliers | 278 ± 53 | 4.1 ± 2.5 | 9 ± 4.24 | 0.21 ± 0.1 | 106 ± 51 | 5.3 ± 0.3 | 38.2 ± 24.0 |

Table 3. Change in the number and proportion of NTFP species in sample plots (200 m2) with increasing age of former fields and in intact forests.
Species Per 200 m2 Plot
Approximate Age of Former Field (yr)
Forest
7
21
31
44
55
Mean no. of species
8.8
17.5
21.1
20.6
27.4
24.8
Mean no. of NTFP species
7.0
14.0
16.4
14.5
17.8
15.6
NTFP species as a proportion of total species (%)
79.5
80.0
77.7
70.0
65.0
62.9
Age of Old Field
Traditional/Cultural (ceremonies)
Medicinal
Food
Craft
Energy
Building
7
14.3
57.1
42.9
0.0
21.4
21.4
21
18.2
39.6
39.6
12.5
19.5
29.2
31
13.2
31.8
43.2
10.4
16.2
36.5
44
19.0
42.5
37.4
14.9
16.1
30.7
55
13.1
34.4
38.1
16.1
15.0
39.4
Forest
7.3
16.5
28.4
21.1
13.8
43.1

R

2
0.48
0.77
0.89
0.74
0.73
0.74
p
0.130
0.022
0.005
0.028
0.030
0.029

© 2019 by the authors. Licensee MDPI, Basel, Switzerland. This article is an open access article distributed under the terms and conditions of the Creative Commons Attribution (CC BY) license (http://creativecommons.org/licenses/by/4.0/).