Effects of Stand Age on Biomass Allocation and Allometry of
Quercus Acutissima

in the Central Loess Plateau of China

1

Key Comprehensive Laboratory of Forestry in Shaanxi Province, Northwest A&F University, Yangling 712100, China

2

State Key Laboratory of Soil Erosion and Dryland Farming on the Loess Plateau, Northwest A&F University, Yangling 712100, China

*

Author to whom correspondence should be addressed.

Received: 24 November 2018 / Revised: 22 December 2018 / Accepted: 30 December 2018 / Published: 9 January 2019
Abstract
We studied the effects of stand age on allocation and equation fitting of aboveground and below-ground biomass in four
Quercus acutissima
stands (14, 31, 46, and 63 years old) in the Central Loess Plateau of China. The stem wood, stem bark, branch, foliage, and belowground biomass of each of the 20 destructive harvesting trees were quantified. The mean total biomass of each tree was 28.8, 106.8, 380.6, and 603.4 kg/tree in the 14-, 31-, 46-, and 63-year-old stands, respectively. Aboveground biomass accounted for 72.25%, 73.05%, 76.14%, and 80.37% of the total tree biomass in the 14-, 31-, 46-, and 63-year-old stands, respectively, and stem wood was the major component of tree biomass. The proportion of stem (with bark) biomass to total tree biomass increased with stand age while the proportions of branch, foliage, and belowground biomass to total tree biomass decreased with stand age. The ratio of belowground biomass to aboveground biomass decreased from 0.39 in the 14-year-old stand to 0.37, 0.31, and 0.24 in the 31-, 46-, and 63-year-old stands, respectively. Age-specific biomass equations in each stand were developed for stem wood, stem bark, aboveground, and total tree. The inclusion of tree height as a second variable improved the total tree biomass equation fitting for middle-aged (31-year-old and 46-year-old) stands but not young (14 years old) and mature (63 years old) stands. Moreover, biomass conversion and expansion factors (BCEFs) varied with stand age, showing a decreasing trend with increasing stand age. These results indicate that stand age alters the biomass allocation of
Q. acutissima
and results in age-specific allometric biomass equations and BCEFs. Therefore, to obtain accurate estimates of
Q. acutissima
forest biomass and carbon stocks, age-specific changes need to be considered.
View Full-Text
►

▼

Figures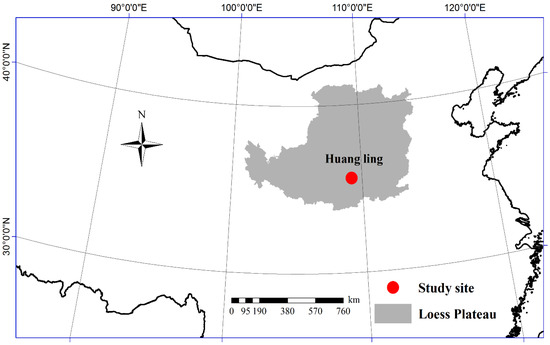 Figure 1
This is an open access article distributed under the
Creative Commons Attribution License
which permits unrestricted use, distribution, and reproduction in any medium, provided the original work is properly cited (CC BY 4.0).

Share & Cite This Article
MDPI and ACS Style
Yang, B.; Xue, W.; Yu, S.; Zhou, J.; Zhang, W. Effects of Stand Age on Biomass Allocation and Allometry of Quercus Acutissima in the Central Loess Plateau of China. Forests 2019, 10, 41.
Note that from the first issue of 2016, MDPI journals use article numbers instead of page numbers. See further details here.
Related Articles
Comments
[Return to top]