Open Access This article is
freely available
re-usable
Article
Correspondence between Multilevel Graph Partitions and Tree Decompositions
1
Karlsruhe Institute of Technology, 76131 Karlsruhe, Germany
2
Independent Researcher, 71149 Bondorf, Germany
†
Work was partially done while at Karlsruhe Institute of Technology.

Received: 28 June 2019 / Accepted: 9 September 2019 / Published: 17 September 2019
Abstract
:
We present a mapping between rooted tree decompositions and node separator based multilevel graph partitions. Significant research into both tree decompositions and graph partitions exists. We hope that our result allows for an easier knowledge transfer between the two research avenues.
Keywords:
graph theory; tree decomposition; graph partition
Supplementary Materials
The following are available online at
https://www.mdpi.com/1999-4893/12/9/198/s1
. Zip File S1: OpenStreetMap Germany graph in the format of the PACE tree decomposition challenge [
21
], tree decomposition in the format of the PACE tree decomposition computation challenge [
21
], latitude and longitude as binary files, license for the data and readme file explaining the data formats.
Author Contributions
Conceptualization, M.H. and B.S.; software, B.S.; validation, B.S.; formal analysis, B.S.; investigation, B.S.; resources, B.S.; data curation, B.S.; writing—original draft preparation, B.S.; writing—review and editing, M.H. and B.S.; visualization, B.S.; and project administration, M.H. and B.S.
Funding
This research was partially funded by the Deutsche Forschungsgemeinschaft (DFG) under grants WA654/19-2 and WA654/22-2. The APC was funded by the KIT-Publication Fund of the Karlsruhe Institute of Technology.
Conflicts of Interest
The authors declare no conflict of interest. The funders had no role in the design of the study; in the collection, analyses, or interpretation of data; in the writing of the manuscript, or in the decision to publish the results.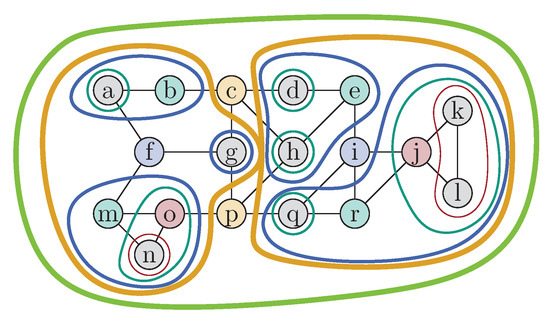 Figure 4.
Node-based multilevel partition of the running example. The colors correspond to levels. The depicted multilevel partition can be obtained when partitioning the partitions of example
Figure 2
b.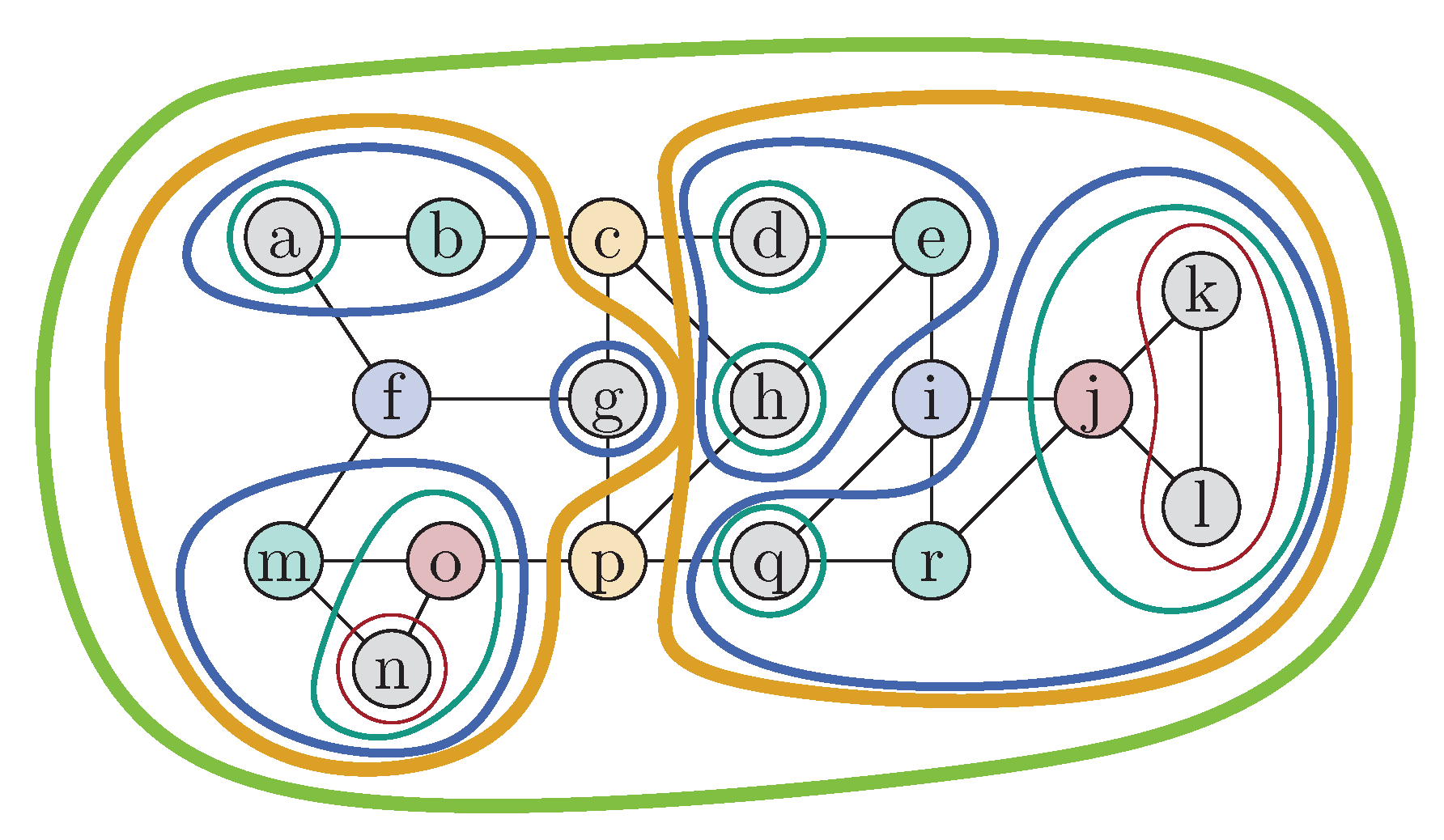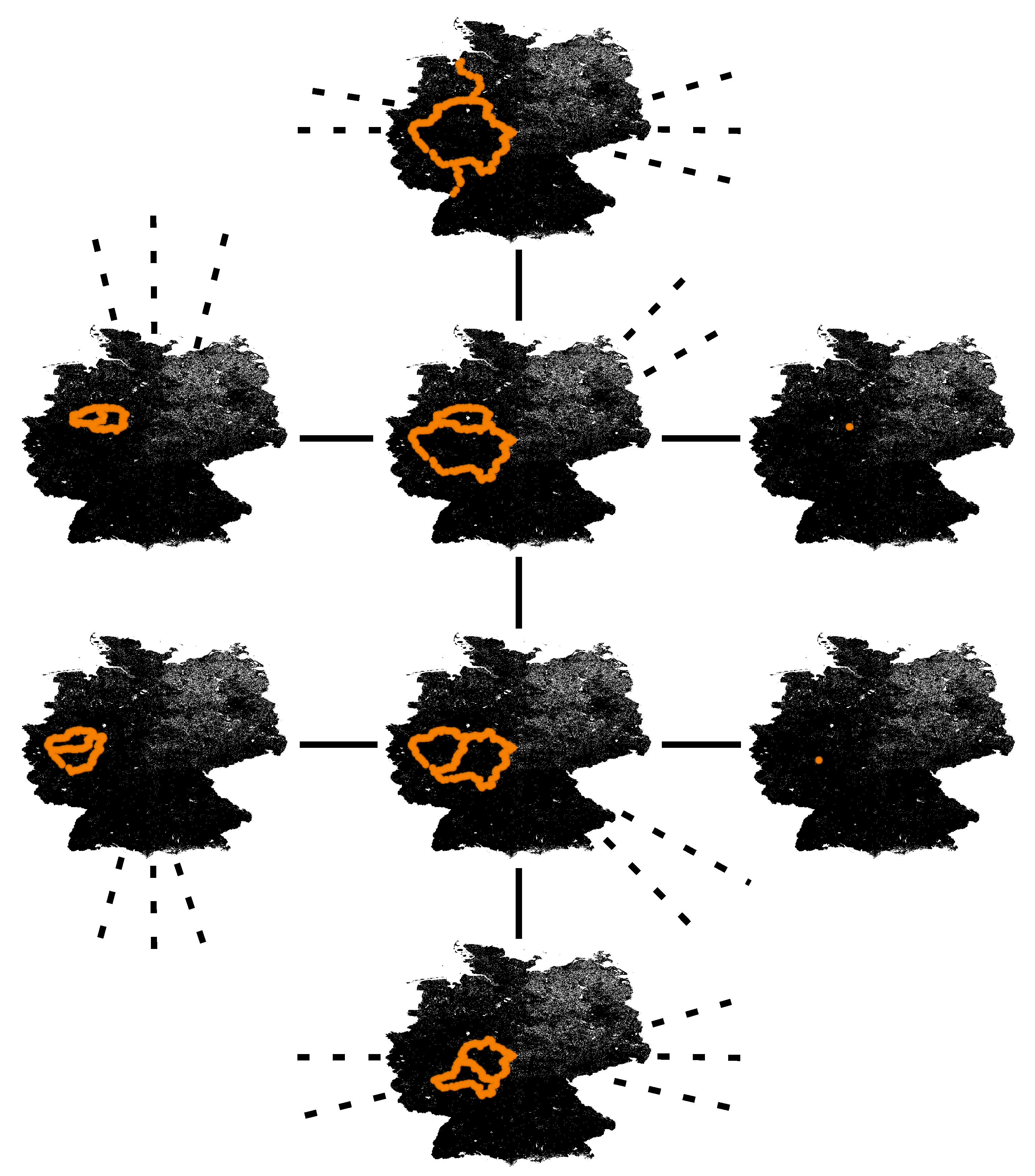 © 2019 by the authors. Licensee MDPI, Basel, Switzerland. This article is an open access article distributed under the terms and conditions of the Creative Commons Attribution (CC BY) license (http://creativecommons.org/licenses/by/4.0/).