Exhaust Emissions and Physicochemical Properties of
n

-Butanol/Diesel Blends with 2-Ethylhexyl Nitrate (EHN) or Hydrotreated Used Cooking Oil (HUCO) as Cetane Improvers

Laboratory of Fuels Technology and Lubricants, School of Chemical Engineering, National Technical University of Athens, 15780 Athens, Greece

*

Author to whom correspondence should be addressed.

Received: 16 October 2018 / Revised: 28 November 2018 / Accepted: 2 December 2018 / Published: 5 December 2018
Abstract
Currently,
n
-butanol is a promising oxygenate (potentially of renewable origin) to be used in blends with conventional diesel fuel in compression ignition engines. However, its poor ignition quality can drastically deteriorate the cetane number (CN) of the blend. In the present work, the effects of adding
n
-butanol to ultra-low-sulfur diesel (ULSD) were assessed, aiming at simultaneously eliminating its negative effect on the blend's ignition quality. Concentrations of 10% and 20% (
v
/
v
)
n
-butanol in ULSD fuel were studied. As cetane-improving agents, a widely used cetane improver (2-ethylhexyl nitrate—EHN) and a high-CN, bio-derived paraffinic diesel (hydrotreated used cooking oil—HUCO) were used. The initial investigation of ignition quality improvement with the addition of either EHN or HUCO produced four "ignition quality response curves" that served as mixing guides in order to create four blends of identical ignition quality as the baseline ULSD fuel. These four blends (10% and 20%
v
/
v
n
-butanol in ULSD fuel, with the addition of either EHN or HUCO, at the cost of ULSD volume share only) were evaluated comparatively to the baseline ULSD fuel and a 10% (
v
/
v
)
n
-butanol/90% ULSD blend with regards to their physicochemical properties and the effect on the operation and exhaust emissions of a stationary diesel engine.
View Full-Text
►

▼

Figures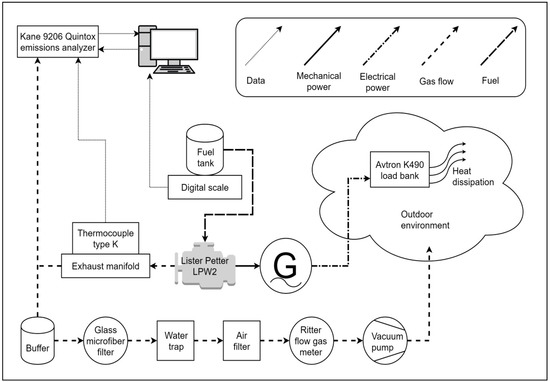 Figure 1
This is an open access article distributed under the
Creative Commons Attribution License
which permits unrestricted use, distribution, and reproduction in any medium, provided the original work is properly cited (CC BY 4.0).

Share & Cite This Article
MDPI and ACS Style
Zahos-Siagos, I.; Karathanassis, V.; Karonis, D. Exhaust Emissions and Physicochemical Properties of n-Butanol/Diesel Blends with 2-Ethylhexyl Nitrate (EHN) or Hydrotreated Used Cooking Oil (HUCO) as Cetane Improvers. Energies 2018, 11, 3413.
Note that from the first issue of 2016, MDPI journals use article numbers instead of page numbers. See further details here.
Related Articles
Comments
[Return to top]