The Relationship between Persistent Organic Pollutants Exposure and Type 2 Diabetes among First Nations in Ontario and Manitoba, Canada: A Difference in Difference Analysis
1
Biology Department, University of Ottawa, 180 Gendron Hall, 30 Marie Curie, Ottawa, ON K1N 6N5, Canada
2
Nutrition Department, Faculty of Medicine, Université de Montréal, Pavillon Liliane de Stewart, 2405 Côte-Sainte-Catherine Street, Montreal, QC H3T 1A8, Canada
3
Assembly of First Nations, 55 Metcalfe St #1600, Ottawa, ON K1P 6L5, Canada
4
Health Canada, Environmental Public Health Division, First Nations and Inuit Health Branch (FNIHB), Room 2000A Jeanne Mance Bldg. AL 1920A, Tunney's Pasture, Ottawa, ON K1A 0K9, Canada
5
Dietitian and Nutrition Researcher, Victoria, BC V8Y2V8, Canada
*
Author to whom correspondence should be addressed.
Received: 20 January 2018 / Revised: 8 March 2018 / Accepted: 16 March 2018 / Published: 17 March 2018
Abstract
We previously studied the association between fish consumption and prevalence of type 2 diabetes (T2D) in Manitoba and Ontario First Nations (FNs), Canada and found different results. In this study, we used a difference in difference model to analyze the data. Dietary and health data from the First Nations Food Nutrition and Environment Study, a cross-sectional study of 706 Manitoba and 1429 Ontario FNs were analyzed. The consumption of fish was estimated using a food frequency questionnaire. Fish samples were analyzed for dichloro diphenyldichloro ethylene (DDE) and polychlorinated biphenyls (PCBs) content. Difference in difference model results showed that persistent organic pollutant (POP) exposure was positively associated with T2D in a dose-response manner. Stronger positive associations were found among females (OR = 14.96 (3.72–60.11)) than in males (OR = 2.85 (1.14–8.04)). The breakpoints for DDE and PCB intake were 2.11 ng/kg/day and 1.47 ng/kg/day, respectively. Each further 1 ng/kg/day increase in DDE and PCB intake increased the risk of T2D with ORs 2.29 (1.26–4.17) and 1.44 (1.09–1.89), respectively. Our findings suggest that the balance of risk and benefits associated with fish consumption is highly dependent on the regional POP concentrations in fish.
View Full-Text
►

▼

Figures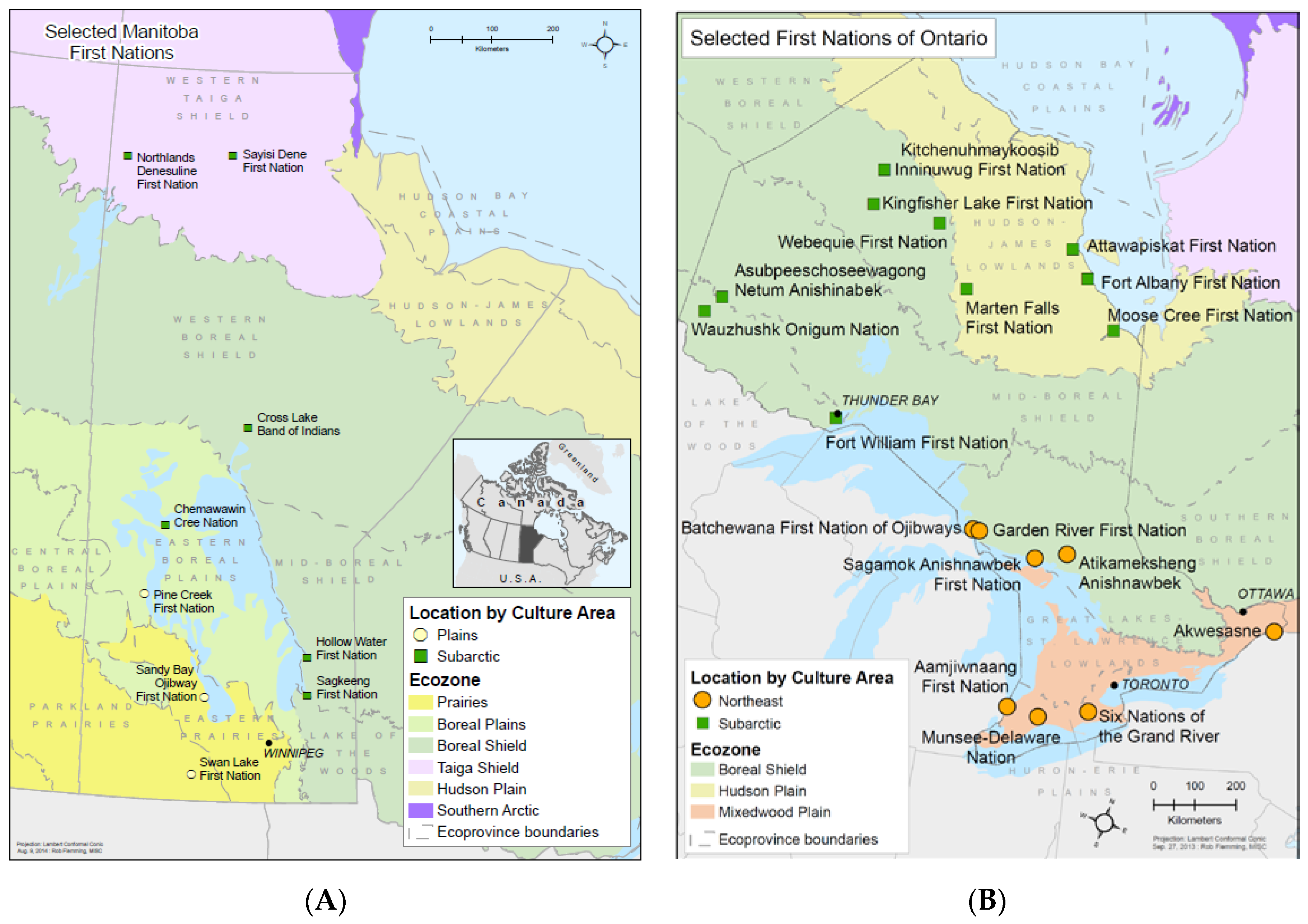 Figure 1
This is an open access article distributed under the
Creative Commons Attribution License
which permits unrestricted use, distribution, and reproduction in any medium, provided the original work is properly cited (CC BY 4.0).

Share & Cite This Article
MDPI and ACS Style
Marushka, L.; Hu, X.; Batal, M.; Sadik, T.; Schwartz, H.; Ing, A.; Fediuk, K.; Tikhonov, C.; Chan, H.M. The Relationship between Persistent Organic Pollutants Exposure and Type 2 Diabetes among First Nations in Ontario and Manitoba, Canada: A Difference in Difference Analysis. Int. J. Environ. Res. Public Health 2018, 15, 539.
Note that from the first issue of 2016, MDPI journals use article numbers instead of page numbers. See further details here.
Related Articles
Comments
[Return to top]