Household Air Pollution Is Associated with Chronic Cough but Not Hemoptysis after Completion of Pulmonary Tuberculosis Treatment in Adults, Rural Eastern Democratic Republic of Congo
1
Centre for Environment and Health, Department of Public Health and Primary Care, KU Leuven, 300 Leuven, Belgium
2
Department of Internal Medicine and Prof Lurhuma Biomedical Research Laboratory, Mycobacterium Unit, Faculty of Medicine, Catholic University of Bukavu, 02BP, Bukavu, Congo
3
Unit of Toxicology and Environment, University hospital of Lubumbashi, School of Public Health Faculty of Medicine, Lubumbashi 1825BP, Congo
4
Unit of Teaching and Research in Occupational and Environmental Health, Faculty of Health Sciences, University of Abomey-Calavi (UAC), Cotonou 03BP0490, Benin
5
Département de Biologie médicale, Institut Supérieur des Techniques Médicales (ISTM) Bukavu, BP 3036, Bukavu, Congo
6
National TB Program, Provincial and national Anti-Leprosy and TB Coordination, BP. 1899, Bukavu, Dem. Congo
7
Department of Pulmonary Medicine and Lung Institute, Makerere University, PB 7072, Kampala, Uganda
8
National Institute for Medical Research Muhimbili Medical Research Centre, PB 65001, Dar es Salaam, Tanzania
9
Liverpool School of Tropical Medicine, Liverpool L3 5QA, UK
10
Centre for Environmental Sciences, Hasselt University, Agoralaan, building D, 3590, Diepenbeek, Belgium
11
Health Unit, Flemish Institute for Technological Research (VITO), Vlasmeer7, 2400 Mol, Belgium
12
Department of Medicine and Center for Infectious Diseases, Faculty of Medicine and Health Sciences, Stellenbosch University, 8000, Francie Van Zijl Drive, PB 241, Cape Town, South Africa
13
Departments of Epidemiology and International Health, Johns Hopkins Bloomberg School of Public Health, Baltimore, 21205, MD, USA
14
Departments of Epidemiology, Infectious Diseases and Microbiology, University of Pittsburgh Graduate School of Public Health, Pittsburgh, 15210, PA, USA
*
Author to whom correspondence should be addressed.
Received: 16 October 2018 / Revised: 10 November 2018 / Accepted: 12 November 2018 / Published: 15 November 2018
Abstract
Little is known about the respiratory health damage related to household air pollution (HAP) in survivors of pulmonary tuberculosis (PTB). In a population-based cross-sectional study, we determined the prevalence and associated predictors of chronic cough and hemoptysis in 441 randomly selected PTB survivors living in 13 remote health zones with high TB burden in the South Kivu province of the Democratic Republic of Congo (DRC). Trained community and health-care workers administered a validated questionnaire. In a multivariate logistic regression, chronic cough was independently associated with HAP (adjusted odds ratios (aOR) 2.10, 95% CI: 1.10–4.00) and PTB treatment >6 months (aOR 3.80, 95% CI: 1.62–8.96). Among women, chronic cough was associated with cooking ≥3 h daily (aOR 2.74, 95% CI: 1.25–6.07) and with HAP (aOR 3.93, 95% CI: 1.15–13.43). Independent predictors of hemoptysis were PTB retreatment (aOR 3.04, 95% CI: 1.04–5.09) and ignorance of treatment outcome (aOR 2.24, 95% CI: 1.09–4.58) but not HAP (aOR 1.86, 95% CI: 0.61–5.62). Exposure to HAP proved a major risk factor for chronic cough in PTB survivors, especially in women. This factor is amenable to intervention.
View Full-Text
►

▼

Figures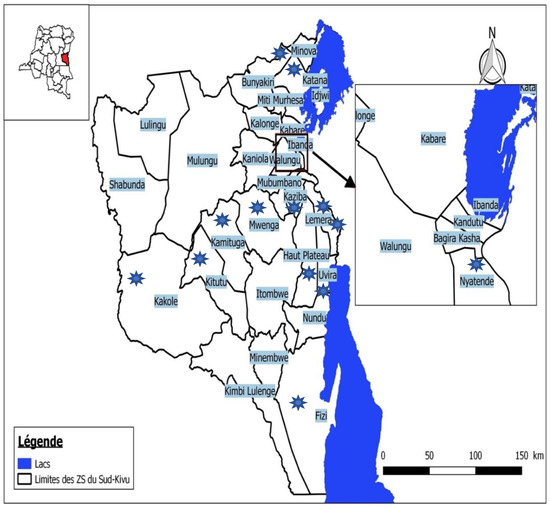 Figure 1
This is an open access article distributed under the
Creative Commons Attribution License
which permits unrestricted use, distribution, and reproduction in any medium, provided the original work is properly cited (CC BY 4.0).

Share & Cite This Article
MDPI and ACS Style
Katoto, P.D.; Murhula, A.; Kayembe-Kitenge, T.; Lawin, H.; Bisimwa, B.C.; Cirhambiza, J.P.; Musafiri, E.; Birembano, F.; Kashongwe, Z.; Kirenga, B.; Mfinanga, S.; Mortimer, K.; De Boever, P.; Nawrot, T.S.; Nachega, J.B.; Nemery, B. Household Air Pollution Is Associated with Chronic Cough but Not Hemoptysis after Completion of Pulmonary Tuberculosis Treatment in Adults, Rural Eastern Democratic Republic of Congo. Int. J. Environ. Res. Public Health 2018, 15, 2563.
Note that from the first issue of 2016, MDPI journals use article numbers instead of page numbers. See further details here.
Related Articles
Comments
[Return to top]