Study on the Preferred Application-Oriented Index for Mental Fatigue Detection
1
Key Laboratory of Deep Coal Resource Mining, School of Mines, Ministry of Education of China, China University of Mining and Technology, Xuzhou 221116, China
2
State Key Laboratory of Coal Resources and Mine Safety, China University of Mining and Technology, Xuzhou 221116, China
3
Department of Industrial Management, Chung Hua University, Hsinchu 30012, Taiwan
*
Author to whom correspondence should be addressed.
Received: 6 September 2018 / Revised: 18 October 2018 / Accepted: 27 October 2018 / Published: 14 November 2018
Abstract
Most of the research on mental fatigue evaluation has mainly concentrated on some indexes that require sophisticated and large instruments that make the detection of mental fatigue cumbersome, time-consuming, and difficult to apply on a large scale. A quick and sensitive mental fatigue detection index is necessary so that mentally fatigued workers can be alerted in time and take corresponding countermeasures. However, to date, no studies have compared the sensitivity of common objective evaluation indexes. To solve these problems, this study recruited 56 human subjects. These subjects were evaluated using six fatigue indexes: the Stanford sleepiness scale, digital span, digital decoding, short-term memory, critical flicker fusion frequency (CFF), and speed perception deviation. The results of the fatigue tests before and after mental fatigue were compared, and a one-way analysis of variance (ANOVA) was performed on the speed perception deviation. The results indicated the significance of this index. Considering individual differences, the relative fatigue index (RFI) was proposed to compare the sensitivity of the indexes. The results showed that when the self-rated fatigue grade changed from non-fatigue to mild fatigue, the ranges of RFI values for digital span, digital decoding, short-term memory, and CFF were 0.175–0.258, 0.194–0.316, 0.068–0.139, and 0.055–0.075, respectively. Correspondingly, when the self-rated fatigue grade changed to severe fatigue, the ranges of RFI values for the above indexes were 0.415–0.577, 0.482–0.669, 0.329–0.396, and 0.114–0.218, respectively. These results suggest that the sensitivity of the digital decoding, digital span, short-term memory, and CFF decreased sequentially when the self-evaluated fatigue grade changed from no fatigue to mild or severe fatigue. The RFI individuality of the speed perception deviation is highly variable and is not suitable as an evaluation index. In mental fatigue testing, digital decoding testing can provide faster, more convenient, and more accurate results.
View Full-Text
►

▼

Figures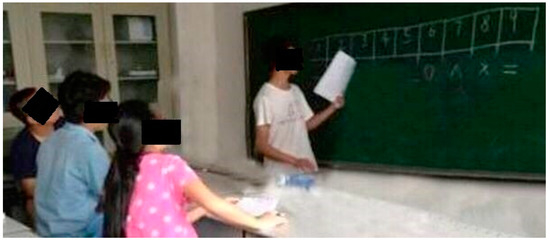 Figure 1
This is an open access article distributed under the
Creative Commons Attribution License
which permits unrestricted use, distribution, and reproduction in any medium, provided the original work is properly cited (CC BY 4.0).

Share & Cite This Article
MDPI and ACS Style
Duan, T.; Zhang, N.; Li, K.; Hou, X.; Pei, J. Study on the Preferred Application-Oriented Index for Mental Fatigue Detection. Int. J. Environ. Res. Public Health 2018, 15, 2555.
Note that from the first issue of 2016, MDPI journals use article numbers instead of page numbers. See further details here.
Related Articles
Comments
[Return to top]