The Vulnerability of People to Damaging Hydrogeological Events in the Calabria Region (Southern Italy)
1
CNR IRPI (Consiglio Nazionale delle Ricerche, Istituto di Ricerca per la Protezione Idrogeologica), via Madonna Alta 126, I-06128 Perugia, Italy
2
CNR IRPI (Consiglio Nazionale delle Ricerche, Istituto di Ricerca per la Protezione Idrogeologica), via Madonna Alta 126, I-06128 Perugia, Italy
*
Author to whom correspondence should be addressed.
Received: 23 November 2017 / Revised: 19 December 2017 / Accepted: 20 December 2017 / Published: 29 December 2017
Abstract
Background:
Damaging Hydrogeological Events (DHEs) are severe weather periods during which floods, landslides, lightning, windstorms, hail or storm surges can harm people. Climate change is expected to increase the frequency/intensity of DHEs and, consequently, the potential harm to people.
Method:
We investigated the impacts of DHEs on people in Calabria (Italy) over 37 years (1980–2016). Data on 7288 people physically affected by DHEs were gathered from the systematic analysis of regional newspapers and collected in the database named PEOPLE. The damage was codified in three severity levels as follows: fatalities (people who were killed), injured (people who suffered physical harm) and involved (people who were present at the place where an accident occurred but survived and were not harmed). During the study period, we recorded 68 fatalities, 566 injured and 6654 people involved in the events.
Results:
Males were more frequently killed, injured and involved than females, and females who suffered fatalities were older than males who suffered fatalities, perhaps indicating that younger females tended to be more cautious than same-aged males, while older females showed an intrinsic greater vulnerability. Involved people were younger than injured people and fatalities, suggesting that younger people show greater promptness in reacting to dangerous situations. Floods caused the majority of the fatalities, injured and involved people, followed by landslides. Lightning was the most dangerous phenomenon, and it affected a relatively low number of people, killing 11.63% of them and causing injuries to 37.2%. Fatalities and injuries mainly occurred outdoors, largely along roads. In contrast, people indoors, essentially in public or private buildings, were more frequently involved without suffering harm. Being "dragged by water/mud" and "surrounded by water/mud", respectively, represented the two extremes of dynamic dangerousness. The dragging effect of rapid-flowing water totally or partially obstructed the attempts of people to save their lives. In contrast, people surrounded by steady water/mud encountered difficulties but ultimately could survive.
Conclusions:
The study outcomes can be used in informational campaigns to increase risk awareness among both administrators and citizens and to improve community resilience, particularly in promoting self-protective behaviors and avoiding the underestimation of hazardous situations.
View Full-Text
►

▼

Figures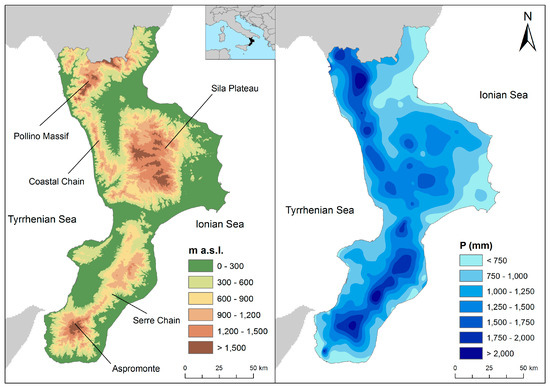 Figure 1
This is an open access article distributed under the
Creative Commons Attribution License
which permits unrestricted use, distribution, and reproduction in any medium, provided the original work is properly cited (CC BY 4.0).

Share & Cite This Article
MDPI and ACS Style
Petrucci, O.; Salvati, P.; Aceto, L.; Bianchi, C.; Pasqua, A.A.; Rossi, M.; Guzzetti, F. The Vulnerability of People to Damaging Hydrogeological Events in the Calabria Region (Southern Italy). Int. J. Environ. Res. Public Health 2018, 15, 48.
Note that from the first issue of 2016, MDPI journals use article numbers instead of page numbers. See further details here.
Related Articles
Comments
[Return to top]