Open Access This article is
freely available
re-usable
Article
Ontario's Experience of Wind Energy Development as Seen through the Lens of Human Health and Environmental Justice
Department of Geography, Social Science Centre, Western University, London, ON N6A5C2, Canada
*
Author to whom correspondence should be addressed.
Academic Editors: Jayajit Chakraborty, Sara E. Grineski and Timothy W. Collins
Received: 10 May 2016 / Accepted: 28 June 2016 / Published: 6 July 2016
Abstract
:
The province of Ontario has shown great commitment towards the development of renewable energy and, specifically, wind power. Fuelled by the Green Energy Act (GEA) of 2009, the Province has emerged as Canada's leader in wind energy development (WED). Nonetheless, Ontario's WED trajectory is characterized by social conflicts, particularly around environmental health. Utilizing the Social Amplification of Risk Framework, this paper presents an eight-year longitudinal media content analysis conducted to understand the role Ontario's media may be playing in both reflecting and shaping public perceptions of wind turbine health risks. We find that before and after the GEA, instances of health risk amplification were far greater than attenuations in both quantity and quality. Discourses that amplified turbine health risks often simultaneously highlighted injustices in the WED process, especially after the GEA. Based on these findings, we suggest that Ontario's media may be amplifying perceptions of wind turbine health risks within the public domain. We conclude with policy recommendations around public engagement for more just WED.
Keywords:
wind energy; health risk; environmental justice; Ontario; newspapers
1. Introduction
The growth of alternative energy in recent times has been driven by concerns over energy insecurity and sovereignty, climate change and pollution from carbon-based infrastructure. Ontario, Canada, is among the most ambitious jurisdictions pursuing wind energy development (WED) as indicated by rapid growth after the Province's Green Energy and Green Economy Act of 2009. Since then, developers in Ontario have taken advantage of WED's cost effectiveness, deployability and low emissions to install 4361 MW of turbines [
1
]. This is currently about 40% of Canada's total installed capacity and nearly 10% of Ontario's energy mix [
1
]. In contrast to the aforementioned merits, the technology faces some challenges within certain deployment contexts, a few of which include grid integration and variability [
2
,
3
] and concerns over wildlife [
4
].. Despite the promises of the GEA and WED to deliver clean energy and green jobs, development is fraught with conflict across technical, economic, social and, our focus here, health issues.
The issue of wind turbines and human health in particular presents a complicated and multifaceted case of environmental (in)justice. On the one hand, the Ontario government's justification for WED rests on its health benefits. For example, the province boasts of being the first North American jurisdiction to phase out coal-generated energy with wind power [
1
]. On the other hand, the technology continues to be perceived as a public health risk, a subject that remains extremely controversial even within the scientific community. This paradox creates multiple understandings of what might constitute "just" WED.
We recognize the roles played by the media in both reflecting and shaping public perceptions around wind turbines and health [
5
,
6
]. Through the lens of the Social Amplification of Risk Framework and newly-emerging theories of energy justice, we conduct a longitudinal media content analysis to: (1) understand how wind energy is portrayed as a health risk or benefit and (2) understand the nature of justice discourses in the context of WED and health. Based on the significant role played by the Green Energy and Green Economy Act (GEA) as a driver of WED, we seek to understand how these discourses have evolved relative to the policy. This research finds that policy could benefit by understanding and incorporating the perspectives of key stakeholders (particularly local communities), often presumed as defiant for opposing projects [
7
]. We conclude with a discussion of justice-informed policy alternatives that may offer a more consensus-based path to renewable energy development.
2. Emerging Literature on (Wind) Energy Justice and Wind Turbine Health Effects
3. WED and Health: A Theoretical Frame
Given the contested nature of wind turbine health effects and associated issues of environmental justice that have arisen in Ontario [
6
,
27
,
28
,
29
], we utilize the Social Amplification of Risk Framework (SARF) to understand how these discourses manifest within media coverage. SARF permits insights into the potential role of media discourse in magnifying or minimizing public perceptions of wind turbine health effects and, in turn, perceptions of justices or injustices in the context of WED. SARF was developed to aid in coherent and integrated understanding of risk perception and communication [
30
]. The theory posits that "risks, risk events and the characteristics of both become portrayed through various risks signals (e.g., images, signs and symbols) which in turn interact with a wide range of psychological, social and institutional, or cultural processes in ways that intensify or attenuate perceptions of risk and its manageability" [
31
]. The theory further argues that the experience of risks transcends physical harm and includes the mechanisms through which communities learn about them. Thus, central to this theory is the role played by the mass media in communicating risks to the general public [
32
].
Figure 1
provides a conceptual summary of SARF as it relates to the current study. Considering conflicting accounts surrounding wind turbine health effects, we set out to understand how the media acts as a communicative channel that amplifies or attenuates the saliency of turbine health impacts. Specifically, we pay attention to how these health impacts are legitimized through the processes of authorization and normalization. Central to the SARF is the idea that communication from experts usually triggers significant public concerns [
30
]. Through authorization, we therefore seek to understand how reference to authority within media coverage may act to amplify or attenuate perceptions of turbine health risks [
33
]. Since turbine health risks remain an uncertainty, our second goal is to understand how exemplarity plays out within the media coverage. With exemplarity, we are interested in understanding how tangible testimonies from individuals and communities living near turbines play out in the media to heighten or minimize wind turbine health effects [
34
]. Equally importantly, we seek to understand if and how justice- and injustice-based discourses emerge within broader discourses, which tend to amplify and attenuate turbine health risks.
Although the impacts of media discourse on public opinions remains complex and multifaceted, decades of media effects research have identified agenda setting and framing as the main mechanisms through which public discourse and opinions may be impacted by the media. While agenda setting suggests a positive correlation between the amounts of coverage and the importance audiences attribute to issues [
35
], framing refers to the mode of communication used to present issues [
36
]. By assessing the quantity (i.e., relative occurrence of amplifications and attenuations) and quality (i.e., mechanisms of legitimation and the nature of justice-based discourses), the current study provides some opportunity for understanding the potential impacts of media coverage on public perceptions.
4. Methods
This section details the methods that were employed in the study. First, we outline the procedures for sampling news articles and their associated rationale, after which the analytical methods (content analysis and thematization) are discussed.
4.1. Newspaper Selection and Sampling
The preliminary sampling procedure involved locating all wind energy projects within Ontario and their respective host communities. Through a search conducted on the website of Ontario's Ministry of Energy [
37
], we found 41 projects located in approximately 23 communities. Since we were interested in understanding media coverage within turbine communities, we set out to document all digitally-accessible local newspapers circulated within host communities in order to obtain a large and representative sample of articles. In total, 13 local newspapers circulated in host communities were accessible via the LexisNexis news database.
The next step involved selecting a date range for sampling. Prior to 2005, we found several inconsistencies within the database (e.g., missing news articles). We therefore decided to sample articles published between January 2005 and June 2013 (the search month). Since we wanted to understand variations in wind energy health effects and justice discourses relative to Ontario's GEA, articles were sampled into two broad clusters: both 4 years prior to the policy (1 January 2005–31 January 2009) and 4 years after its implementation (14 May 2009–13 June 2013).
Figure 2
summarises the procedures used to retrieve articles from LexisNexis. The total number of articles retrieved before and after the GEA was 621 and 1297, respectively. Within almost all newspaper sources, there was a substantial increase in wind energy coverage following the GEA. Specifically, stories on WED were likely to appear 3 and 6 times a week pre- and post-GEA, respectively, indicating that coverage doubled following the implementation of the policy. The list of newspaper sources and the frequency of articles published within each sources relative to the GEA is displayed in
Figure 3
.
4.2. Data Analysis
The large newspaper article sample necessitated a method that allows for scrupulous and efficient data reduction and analysis. We therefore utilized content analysis, which in the words of Patton [
38
], is "a qualitative data reduction and sense making effort that takes a volume of qualitative material and attempts to identify core and consistent meanings". We also relied on content analysis because the methodology aims for systemization, objectivity and reliability, all of which increase rigor [
39
,
40
,
41
]. Thus, it requires that data be sampled and analyzed using a "step by step protocol" [
41
] with "explicitly formulated rules and procedures" [
42
].
The analysis was preceded by the development of an analytical codebook, which provided explicit article content coding instructions [
43
]. Based on the study goals, we had two major categories for the coding, i.e., amplification and attenuation of wind energy health risk. While the former represented claims that wind turbines were a health risk, the latter involved suggestions of the non-existence of health risks or the minimization of health risks associated with wind power [
31
]. In order to be coded, attenuations and amplifications had to be legitimized through authorization or exemplification. An intercoder reliability test was then performed between two researchers who coded a sample of 50 purposefully-selected articles. Intercoder reliability tests enhance the reliability of coded content by measuring the "extent to which independent judges make the same coding decisions in evaluating the characteristics of messages" [
44
]. A Scott's Pi (1 > π > 0) test revealed a satisfactory reliability score of 0.83 [
45
]. All articles were then imported into NVivo 9 for analysis. A total of 889 instances of health risk amplifications and attenuations in the context of WED were coded.
While the content analysis captured the instances of risk amplification and attenuation, the major themes discussed within news articles had to be documented. We therefore conducted a secondary thematic analysis to identify these common themes and patterns that were evident in amplifications and attenuations, as well as the occurrence of justice- and injustice-based discourses amidst risk coverage [
46
].
5. Results
The results of the study are presented in three broad clusters. We start by briefly discussing the prominence of amplifications and attenuations coded before and after the GEA. In
Section 5.1
, we report the analysis of the amplifications and attenuations of turbine health risks through the mechanisms of normalization and exemplification. In
Section 5.2
, we present the occurrence of justice- and injustice-based discourses amidst amplifications and attenuations of wind turbine health effects. What we see through media content is both community anxiety around turbines and perceived health effects, as well as a process-based discourse around the planning and implementation of wind energy; both issues that speak directly to environmental injustice.
Figure 4
shows the frequency of health risk amplifications and attenuations that were coded before and after the GEA, respectively. The amplification of health risks was substantially higher than instances of risk attenuation both before and after the GEA, respectively. Specifically, instances of amplification were more than twice the frequency of attenuations within both time periods. Based on the media theory of agenda setting, which purports a direct relationship between media coverage and issue saliency [
47
], public perceptions of wind turbines in the context of health are therefore likely to be more negative than positive. Accordingly, the next section digs deeper into the nature and characteristics of these amplifications and attenuations in order to understand the potential impacts of media coverage on public perceptions.
5.1. Amplification and Attenuation of Health-Based Discourse before and after the GEA
Table 1
provides a summary of all of the legitimation mechanisms that were adopted before and after the GEA. Although amplifications and attenuations were evident before and after the GEA, there were major variations in the nature and characteristics of accompanying legitimations. The use of authorization to amplify and attenuate wind turbine health risks generally occurred in two major forms: (1) though statements directly advanced by health experts and (2) through studies conducted by various experts. Exemplification instead occurred via direct statements advanced by individuals who were living within the vicinity of turbines or those who came in close contact with turbines. Pre- and post-GEA discourses pertaining to justice and fairness were predominantly advanced in the contexts where wind turbine health risks were being amplified. In this context, the focus was mainly on the negative treatment of citizens regarding concerns around the negative impacts of turbines.
5.1.1. Pre- and Post-GEA Attenuation
5.1.2. Pre- and Post-GEA Amplification
Based on the results presented, the amplification of turbine health risks was generally more profound in comparison to risk attenuations. At the individual level, for instance, a majority of attenuations were advanced by people who claimed to have visited wind farms, while amplifications were often advanced by individuals who lived close to wind farms reporting various symptoms and often claiming that they were forced to leave their homes. These experiences together rendered amplifications more tangible in comparison to attenuations. Individual discourses that attenuated wind turbine health risks often acknowledged some controversial characteristics of the technology, such as sounds and noises. On the other hand, individual amplifications predominantly placed explicit emphasis on negative health impacts associated with the technology. Finally, individual attenuations were generally Ontario-based, while amplifications contained testimonies within and outside Ontario. This paints the picture that negative health impacts of turbines are more widespread.
5.2. Justice and Fairness amidst Health Risk Amplification and Attenuation
Within the media contents analysed, justice-based discourses were interwoven with broader discourses amplifying wind turbine health effect before and after the GEA, respectively. These discourses together highlighted procedural injustices pertaining to WED and health in Ontario. These procedural issues had a number of foci: the lack of public participation in turbine deployment decisions; Ontario's neglect of community health concerns; Ontario's prioritization of wind energy business over human wellbeing; the lack of municipal planning control in turbine decisions and unfair siting of turbines in ways that compromise the health of Ontarians. The main variation between these injustice-based discourses pre- and post-GEA was that they became more intense and directed specifically at the GEA after the policy was passed into law.
In the quote above, the council in Plympton-Wyoming expressed distrust in setbacks established under the GEA, claiming that the health of communities were still being impacted negatively. Hence, to protect their citizens, they established more stringent setbacks of two kilometres in opposition to setbacks of 550 m established under the GEA.
6. Discussion
Utilizing SARF, the current study conducts an eight-year longitudinal media content analysis to understand the dynamics that underlie the amplification and attenuation of wind turbine health risks within Ontario-based media coverage. The analysis is conducted relative to Ontario's GEA, a landmark policy change that was aimed at accelerating WED in the province. Further, the study digs deeper into the nature of process justice-based discourses as they occur simultaneously with the amplification and attenuation of wind turbine health effects.
Before summarising the results and discussing the policy and research contributions, we should acknowledge the limitations of the methods used. First, the study relies on local print and online newspapers to discern the dominant forms of information reaching Ontarians in existing and potential wind turbine host communities. Other forms of media would augment and further texture the picture presented here and could include: radio, Internet blogs, Facebook, resistance group websites and television. Additionally, we acknowledge that not all members of these communities may be reading these newspapers. Hence, the issues discussed in the paper may not apply homogeneously across these localities. Despite using content analysis to ensure rigor and reliability in the coding of news articles, the fact that news articles were coded by the primary researcher could have resulted in some oversights and minor errors. Nevertheless, as a key source of information, local newspapers still mirror and mold community sensibilities around WED and offer insights both for health, EJ research and policy.
More generally, we can answer the above question by reflecting on some of the fundamental issues that may impede societal transitions toward renewables or indeed be overrun in ways that citizens and communities broadly deem unjust. This may manifest in myriad ways: via high-level policy conflict between progressive energy development and health policy; global energy development goals versus local concerns around implementation; and relatedly, between policy goals and policy processes. If health is an important theme in the nascent energy justice movement, then development will benefit from meaningful inclusion of community health concerns. Sitting as we do on the cusp of significant transitions toward new energy infrastructures, we suggest that more just transitions can be made "right" more easily now than once investments are put in place.
7. Conclusions
Local newspapers circulated within Ontario have tended to be dominated by the amplification of health risks when reporting on WED and health. These amplifications are often backed by discourses highlighting injustices in the development process. The findings of the current study correspond with the emergence of concerned citizen groups battling wind power within Ontario based on health concerns and perceptions of injustice. We speculate that among Ontario's populations who rely on local newspapers for information in WED, discourses around health effects and justice are likely to be dominated by negative perspectives. Studies of risk communication in the context of health have often revealed that the media play a significant role in shaping public perceptions. For example, in a study of the media and genetically-modified foods, Frewer et al. [
85
] found that "perceptions of negative reporting was associated with higher perceived risks" within the public sphere. The current study thus paves a way to understanding the role Ontario's media might be playing in shaping public perceptions of wind turbine health effects and, consequently, issues of justice.
Acknowledgments
We will like to thank the Editors at International Journal of Environmental Research and Public Health and the reviewers for their valuable and detailed feedback.
Author Contributions
Emmanuel Songsore and Michael Buzzelli conceived and designed the experiments; Emmanuel Songsore performed the experiments; and Emmanuel Songsore analyzed the data; Emmanuel Songsore contributed reagents/materials/analysis tools; Emmanuel Songsore and Michael Buzzelli wrote the paper.
Conflicts of Interest
The authors declare no conflict of interest.

Figure 1.
Social Amplification of Risk Framework in the context of wind energy development. Adopted and simplified from Kasperson et al. [
30
].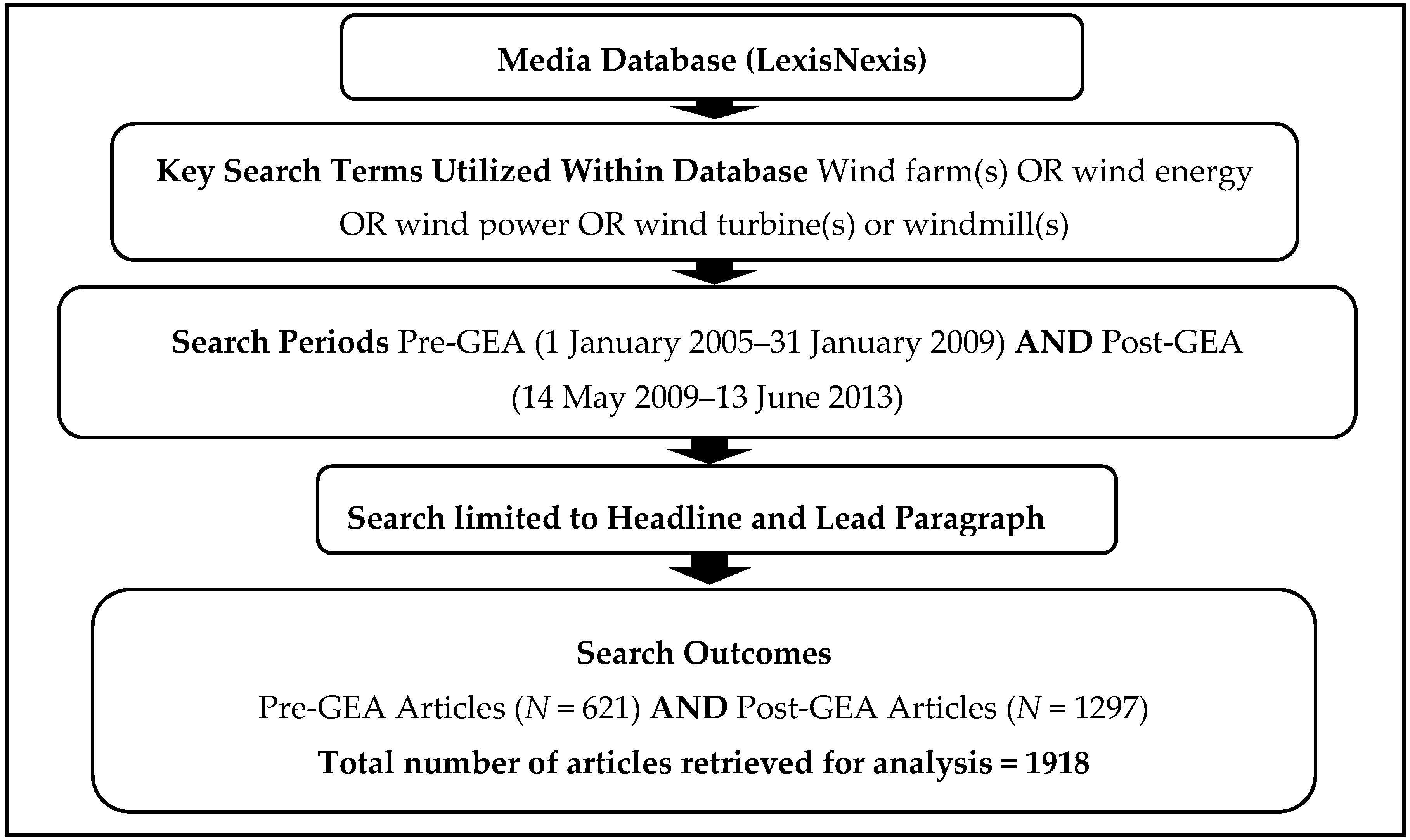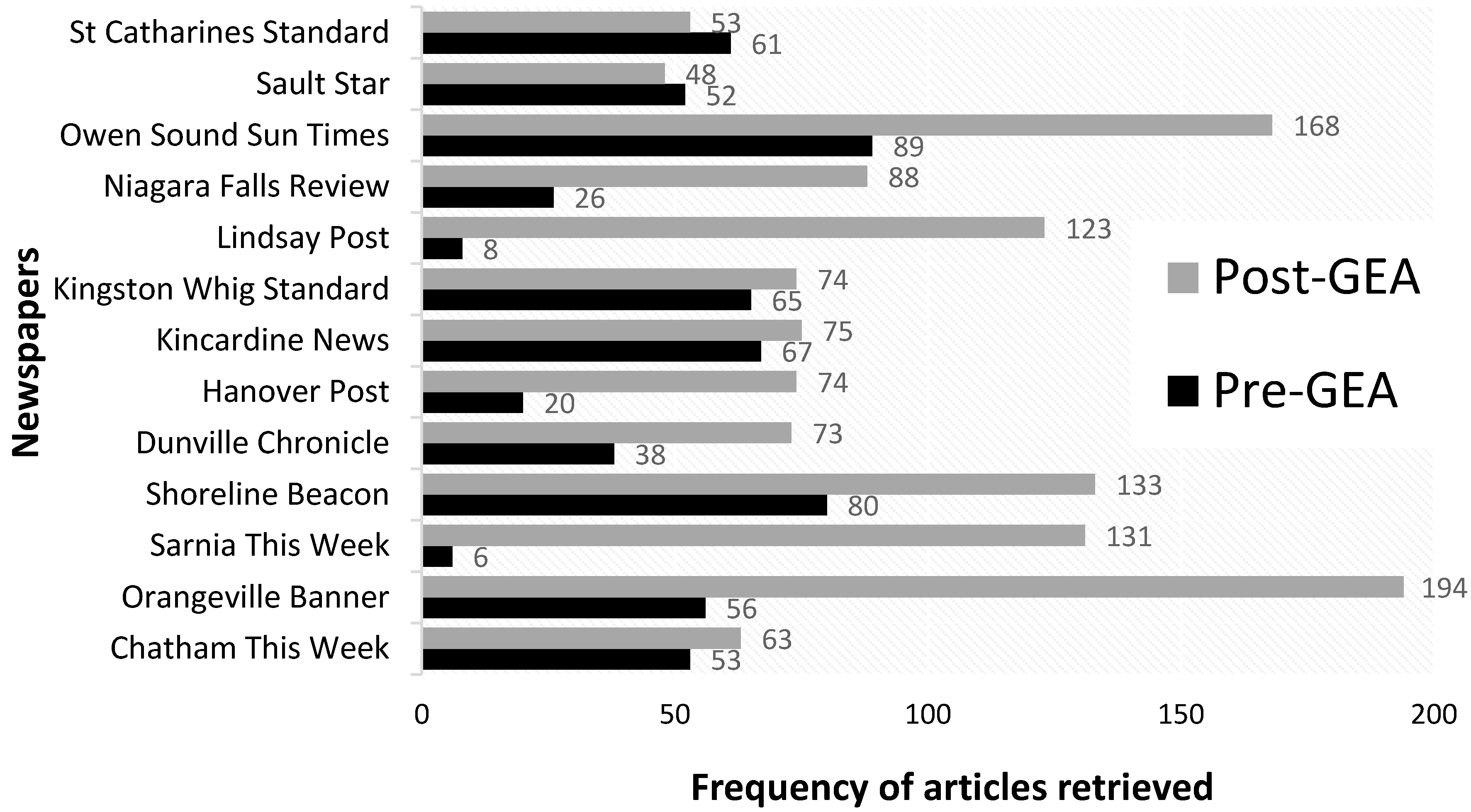 Table 1. Legitimation of wind turbine health effects.
Time Period
Individual Experiences
Scientific Evidence
Justice/Injustice Discourse
Studies
Health Expert Voices
Pre-GEA
Attenuation
√
√
√
√
Pre-GEA
Amplification
√
√
√
×
Post-GEA
Attenuation
√
√
√
√
Post-GEA
Amplification
√
√
√
×
© 2016 by the authors; licensee MDPI, Basel, Switzerland. This article is an open access article distributed under the terms and conditions of the Creative Commons Attribution (CC-BY) license (http://creativecommons.org/licenses/by/4.0/).