Multi-Stakeholder Decision Aid for Improved Prioritization of the Public Health Impact of Climate Sensitive Infectious Diseases
1
The Research Group on Epidemiology of Zoonoses and Public Health (GREZOSP), Faculty of Veterinary Medicine, Université de Montréal, 3200 rue Sicotte, C.P. 5000, Saint-Hyacinthe, QC J2S 7C6, Canada
2
Department of Pathology and Microbiology, Faculty of Veterinary Medicine, Université de Montréal, 3200 rue Sicotte, C.P. 5000, Saint-Hyacinthe, QC J2S 7C6, Canada
3
National Microbiology Laboratory at Saint-Hyacinthe, Public Health Agency of Canada, 3200 rue Sicotte, C.P. 5000, Saint-Hyacinthe, QC J2S 7C6, Canada
4
Institut National de Santé Publique du Québec (INSPQ), 945 Avenue Wolfe, Québec, QC G1V 5B3, Canada
5
Ouranos, Consortium on Regional Climatology and Adaptation to Climate Change, Montreal, QC H3A 1B9, Canada
6
Université Aube Nouvelle, Quartier 1200 Logement, 06 B.P.: 9283, Ouagadougou, Burkina Faso
7
Department of Social And Preventive Medicine, Université Laval, 2325 Rue de l'Université, Québec, QC G1V 0A6, Canada
8
Urban Safety and Sustainable Development, Bureau of Environmental Evaluation and Impact Studies of the Ministry of Environment, Niamey B.P.: 578, Niger
9
Group for Research in Decision Analysis (GERAD), 3000, Côte-Sainte-Catherine Rd., Montreal, QC H3T 2A7, Canada
*
Author to whom correspondence should be addressed.
Academic Editor: Paul B. Tchounwou
Received: 9 February 2016 / Revised: 5 April 2016 / Accepted: 7 April 2016 / Published: 12 April 2016
Abstract
The effects of climate change on infectious diseases are an important global health concern and necessitate decisions for allocation of resources. Economic tools have been used previously; however, how prioritization results might differ when done using broader considerations identified by local stakeholders has yet to be assessed. A multicriteria decision analysis (MCDA) approach was used to assess multi-stakeholder expressed concerns around disease prioritization
via
focus groups held in Quebec and Burkina Faso. Stakeholders weighted criteria and comparisons were made across study sites. A pilot disease prioritization was done to examine effects on disease rankings. A majority of identified criteria were common to both sites. The effect of context specific criteria and weights resulted in similar yet distinct prioritizations of diseases. The presence of consistent criteria between sites suggests that common concerns exist for prioritization; however, context-specific adjustments reveal much regarding resource availability, capacity and concerns that should be considered as this impacts disease ranking. Participatory decision aid approaches facilitate rich knowledge exchange and problem structuring. Furthermore, given multiple actors in low- and middle-income countries settings, multi-actor collaborations across non-governmental organizations, local government and community are important. Formal mechanisms such as MCDA provide means to foster consensus, shared awareness and collaboration.
View Full-Text
►

▼

Figures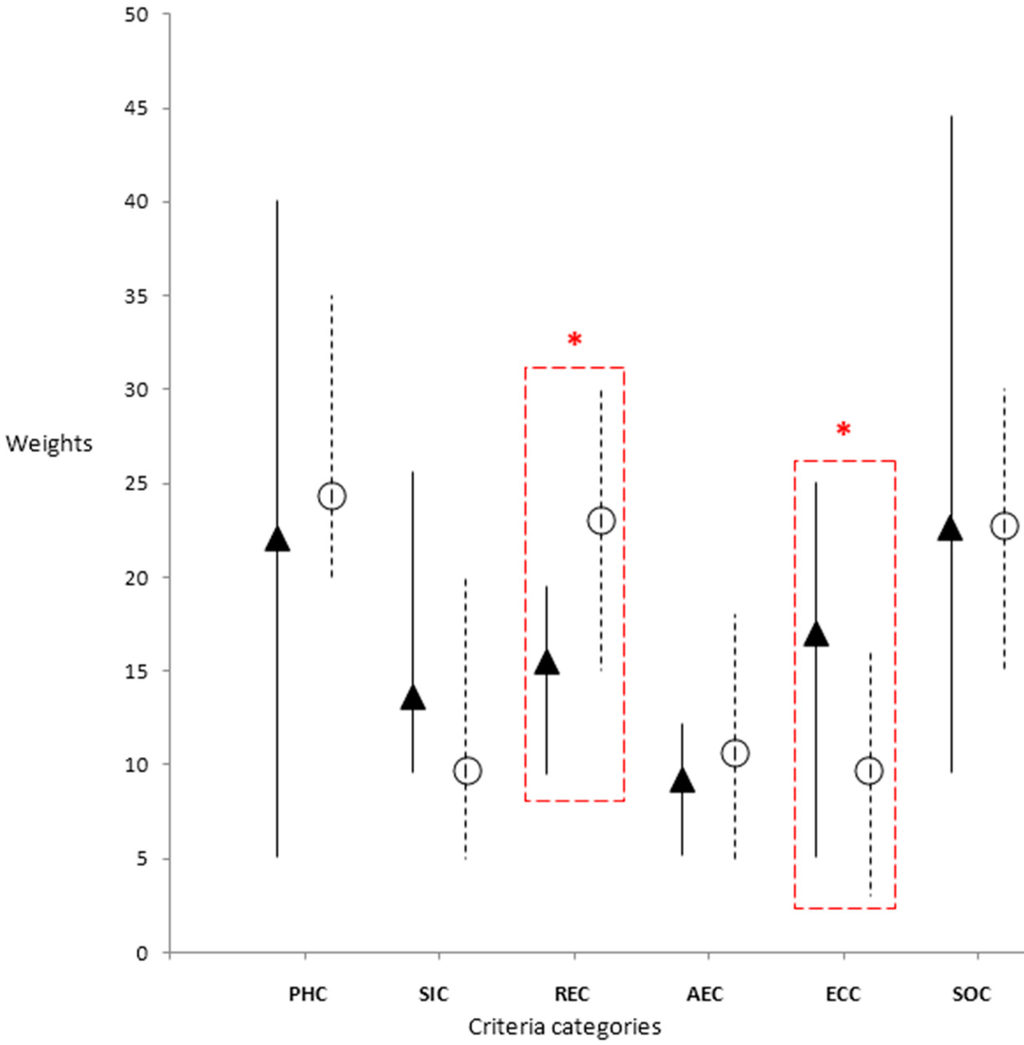 Figure 1
This is an open access article distributed under the
Creative Commons Attribution License
which permits unrestricted use, distribution, and reproduction in any medium, provided the original work is properly cited (CC BY 4.0).

Share & Cite This Article
MDPI and ACS Style
Hongoh, V.; Michel, P.; Gosselin, P.; Samoura, K.; Ravel, A.; Campagna, C.; Cissé, H.D.; Waaub, J.-P. Multi-Stakeholder Decision Aid for Improved Prioritization of the Public Health Impact of Climate Sensitive Infectious Diseases. Int. J. Environ. Res. Public Health 2016, 13, 419.
Note that from the first issue of 2016, MDPI journals use article numbers instead of page numbers. See further details here.
Related Articles
Comments
[Return to top]