Evaluating the Effect of a Novel Molluscicide in the Endemic Schistosomiasis Japonica Area of China
1
Department of Epidemiology and Health Statistics, School of Public Health, Tongji Medical College, Huazhong University of Science and Technology, Wuhan 430030, China
2
Institute of Schistosomiasis Control, Hubei Provincial Center for Disease Control and Prevention, Wuhan 430079, China
3
Department of Chemistry and Chemical Industry, Huazhong University of Science and Technology, Wuhan 430030, China
4
Sichuan Chemical Industry Research and Design Institute, Chengdu 610041, China
*
Author to whom correspondence should be addressed.
Received: 18 July 2014 / Revised: 15 September 2014 / Accepted: 19 September 2014 / Published: 10 October 2014
Abstract
Oncomelania hupensis
is the sole intermediate host snail of
Schistosoma japonicum
in China
.
Snail control by molluscicide remains one of the most effective measures of schistosomiasis japonica control. A 50% wettable powder of niclosamide ethanolamine salt (WPN) is widely used for snail control in China. However, WPN is costly and toxic to fish. A novel molluscicide named LDS, the salt of quinoid-2′, 5-dichloro-4′-nitrosalicylanilide from niclosamide, has been developed. To evaluate the effects of large-scale field application of LDS on field snail control, tests were conducted in 15 counties of Hubei Province, China. Active adult snails, were immersed in 0.2, 0.4, and 0.6 g/m
3
of 10% LDS, 1.0 g/m
3
of 50% WPN was used as the molluscicide control, and then the mortality rates of snails were investigated after 1, 2, and 3 days. In addition, four active concentrations of 10% LDS (0.4, 0.6, 0.8 and 1.0 g/m
2
) were applied by spraying and powdering in the field. 1.0 g/m
2
of 50% WPN was used as the molluscicide control, and then the mortality rates of snails were observed after 1, 3, and 7 days. The results indicated that 0.4 g/m
3
LDS applied by the immersion or 0.6 g/m
2
LDS applied by spraying and powdering achieved the same molluscicidal effect as that of WPN, regardless of exposure time. By using different methods, the snail mortality rates in the molluscicide groups were related to exposure time and concentration, respectively. LDS costs less than WPN; thus, LDS is suitable and applicable for use as a molluscicide in
schistosomiasis japonica epidemic areas.
View Full-Text
►

▼

Figures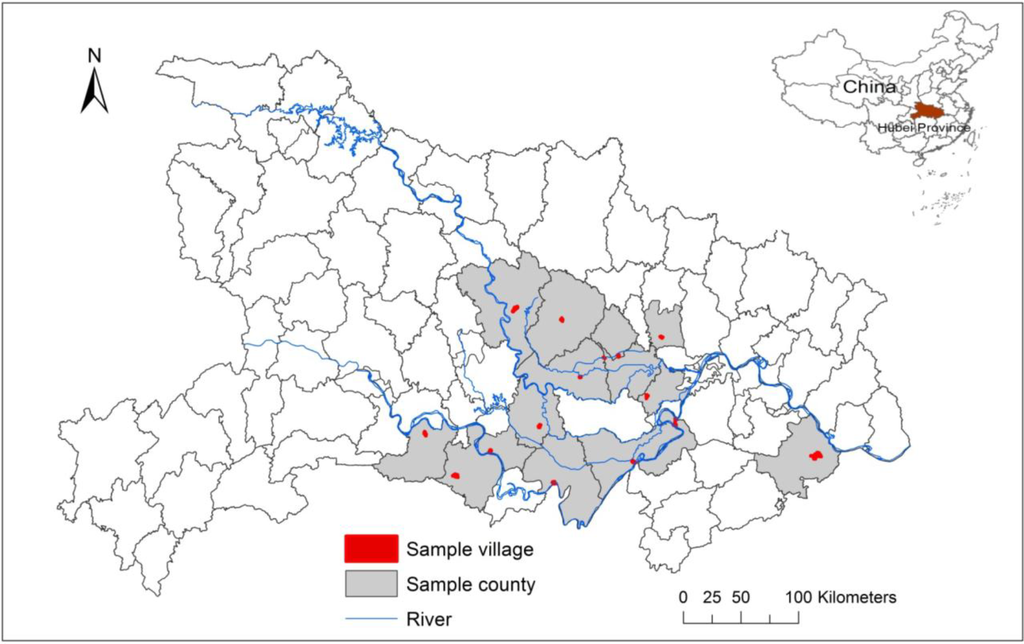 Figure 1
This is an open access article distributed under the
Creative Commons Attribution License
which permits unrestricted use, distribution, and reproduction in any medium, provided the original work is properly cited (CC BY 4.0).

Share & Cite This Article
MDPI and ACS Style
Xia, J.; Yuan, Y.; Xu, X.; Wei, F.; Li, G.; Liu, M.; Li, J.; Chen, R.; Zhou, Z.; Nie, S. Evaluating the Effect of a Novel Molluscicide in the Endemic Schistosomiasis Japonica Area of China. Int. J. Environ. Res. Public Health 2014, 11, 10406-10418.
Related Articles
Comments
[Return to top]