Identification of (
Z

)-2,3-Diphenylacrylonitrile as Anti-Cancer Molecule in Persian Gulf Sea Cucumber

Holothuria parva

1

Faculty of Pharmacy, Shahid Beheshti University of Medical Sciences, Tehran, Iran

2

Ministry of Jihad-e-Agriculture, Research and Education and Extension Organization (AREEO) and The Iranian Fisheries Research Organization, 14155-6116 Tehran, Iran

3

Persian Gulf and Oman Sea Ecological Center, Iranian Fisheries Science Research Institute, Agricultural Research, Education and Extension Organization (AREEO), Bandar Abbas, Iran

4

Research Center for Health, Safety and Environment (RCHSE), Alborz University of Medical Sciences, Karaj, Iran

5

Department of Occupational Health Engineering, Alborz University of Medical Sciences, Karaj, Iran

*

Authors to whom correspondence should be addressed.

Received: 2 August 2017 / Revised: 21 September 2017 / Accepted: 21 September 2017 / Published: 16 October 2017
Abstract
Hepatocellular carcinoma (HCC), also named cancerous hepatoma, is the most common type of malignant neoplasia of the liver. In this research, we screened the Persian Gulf sea cucumber
Holothuria parva
(
H. parva
) methanolic sub-fractions for the possible existence of selective toxicity on liver mitochondria isolated from an animal model of HCC. Next, we purified the most active fraction. Thus the structure of the active molecule was identified. HCC was induced by diethylnitrosamine (DEN) and 2-acetylaminofluorene (2-AAF) protocol. Rat liver mitochondria for evaluation of the selective cytotoxic effects of sub-fractions of
H. parva
were isolated and then mitochondrial parameters were determined. Our results showed that C1 sub-fraction of methanolic extract of
H. parva
considerably increased reactive oxygen species (ROS) generation, collapse of mitochondrial membrane potential (MMP), swelling in mitochondria and cytochrome c release only on HCC liver mitochondria. Furthermore, the methanolic extract of
H. parva
was investigated furthermore and the active fraction was extracted. In this fraction, (
Z
)-2,3-diphenylacrylonitrile molecule, which is also known as α-cyanostilbene, was identified by mass analysis. This molecule increased ROS generation, collapse of MMP, swelling in mitochondria and finally cytochrome c release only on HCC liver mitochondria. The derivatives of (
Z
)-2,3-diphenylacrylonitrile in other natural products were also reported as an anti-cancer agent. These results suggest the eligibility of the (
Z
)-2,3-diphenylacrylonitrile as a complementary therapeutic agent for patients with HCC.
View Full-Text
►

▼

Figures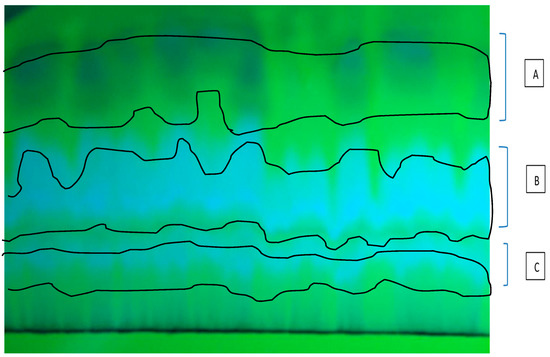 Figure 1
This is an open access article distributed under the
Creative Commons Attribution License
which permits unrestricted use, distribution, and reproduction in any medium, provided the original work is properly cited (CC BY 4.0).

Share & Cite This Article
MDPI and ACS Style
Amidi, S.; Hashemi, Z.; Motallebi, A.; Nazemi, M.; Farrokhpayam, H.; Seydi, E.; Pourahmad, J. Identification of (Z)-2,3-Diphenylacrylonitrile as Anti-Cancer Molecule in Persian Gulf Sea Cucumber Holothuria parva. Mar. Drugs 2017, 15, 314.
Note that from the first issue of 2016, MDPI journals use article numbers instead of page numbers. See further details here.
Related Articles
Comments
[Return to top]