Phospholipids in Milk Fat: Composition, Biological and Technological Significance, and Analytical Strategies
Consiglio per la Ricerca e la Sperimentazione in Agricoltura–Centro di Ricerca per le Produzioni Foraggere e Lattiero-Casearie, Via A. Lombardo, 11-26900 Lodi, Italy
*
Author to whom correspondence should be addressed.
Received: 20 December 2012 / Revised: 24 January 2013 / Accepted: 25 January 2013 / Published: 29 January 2013
Abstract
Glycerophospholipids and sphingolipids are quantitatively the most important phospholipids (PLs) in milk. They are located on the milk fat globule membrane (MFGM) and in other membranous material of the skim milk phase. They include principally phosphatidylcholine, phosphatidylethanolamine, phosphatidylinositol and phosphatidylserine, while sphingomyelin is the dominant species of sphingolipids There is considerable evidence that PLs have beneficial health effects, such as regulation of the inflammatory reactions, chemopreventive and chemotherapeutic activity on some types of cancer, and inhibition of the cholesterol absorption. PLs show good emulsifying properties and can be used as a delivery system for liposoluble constituents. Due to the amphiphilic characteristics of these molecules, their extraction, separation and detection are critical points in the analytical approach. The extraction by using chloroform and methanol, followed by the determination by high pressure liquid chromatography (HPLC), coupled with evaporative light scattering (ELSD) or mass detector (MS), are the most applied procedures for the PL evaluation. More recently, nuclear magnetic resonance spectrometry (NMR) was also used, but despite it demonstrating high sensitivity, it requires more studies to obtain accurate results. This review is focused on milk fat phospholipids; their composition, biological activity, technological properties, and significance in the structure of milk fat. Different analytical methodologies are also discussed.
View Full-Text
►

▼

Figures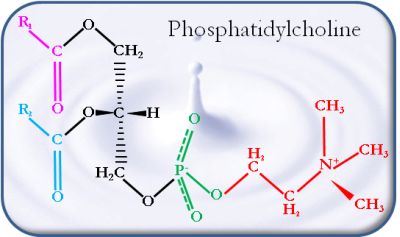 Graphical abstract

Share & Cite This Article
MDPI and ACS Style
Contarini, G.; Povolo, M. Phospholipids in Milk Fat: Composition, Biological and Technological Significance, and Analytical Strategies. Int. J. Mol. Sci. 2013, 14, 2808-2831.
Related Articles
Comments
[Return to top]