Stereoselective Transformation of Cyclodecene-1,4-dione Systems, Derived from Steroids, to the Corresponding spiro-γ-lactones. A Semiempirical MO Study
1
Faculty of Chemistry, University of Belgrade, Studentski trg 12-16, Box 158, YU-11001 Belgrade, Yugoslavia
2
Center for Chemistry, ICTM, P. O. Box 815, YU-11001 Belgrade, Yugoslavia
*
Author to whom correspondence should be addressed.
Received: 21 June 1999 / Accepted: 20 July 1999 / Published: 12 September 1999
Abstract
The thermal and acid-catalyzed intramolecular rearrangement of the (Z)- and (E)-cyclodecene-1,4-dione compounds deriving from steroids, 2a,b and 3a,b, respectively, proceeds stereoselectively to give the corresponding configurationally different spiro-γ-lactone derivatives, the (5R,9R)-isomers 4a,b (from the (Z)-cyclodecenediones 2a,b) and the (5R,9S)-isomers 5a,b (from the (E)-cyclodecenediones 3a,b). The semiempirical MNDOAM1 and PM3 molecular orbital methods were applied to elucidate the possible mechanistic pathway of the observed intramolecular process leading to the spiro-γ-lactone structures.
View Full-Text
►

▼

Figures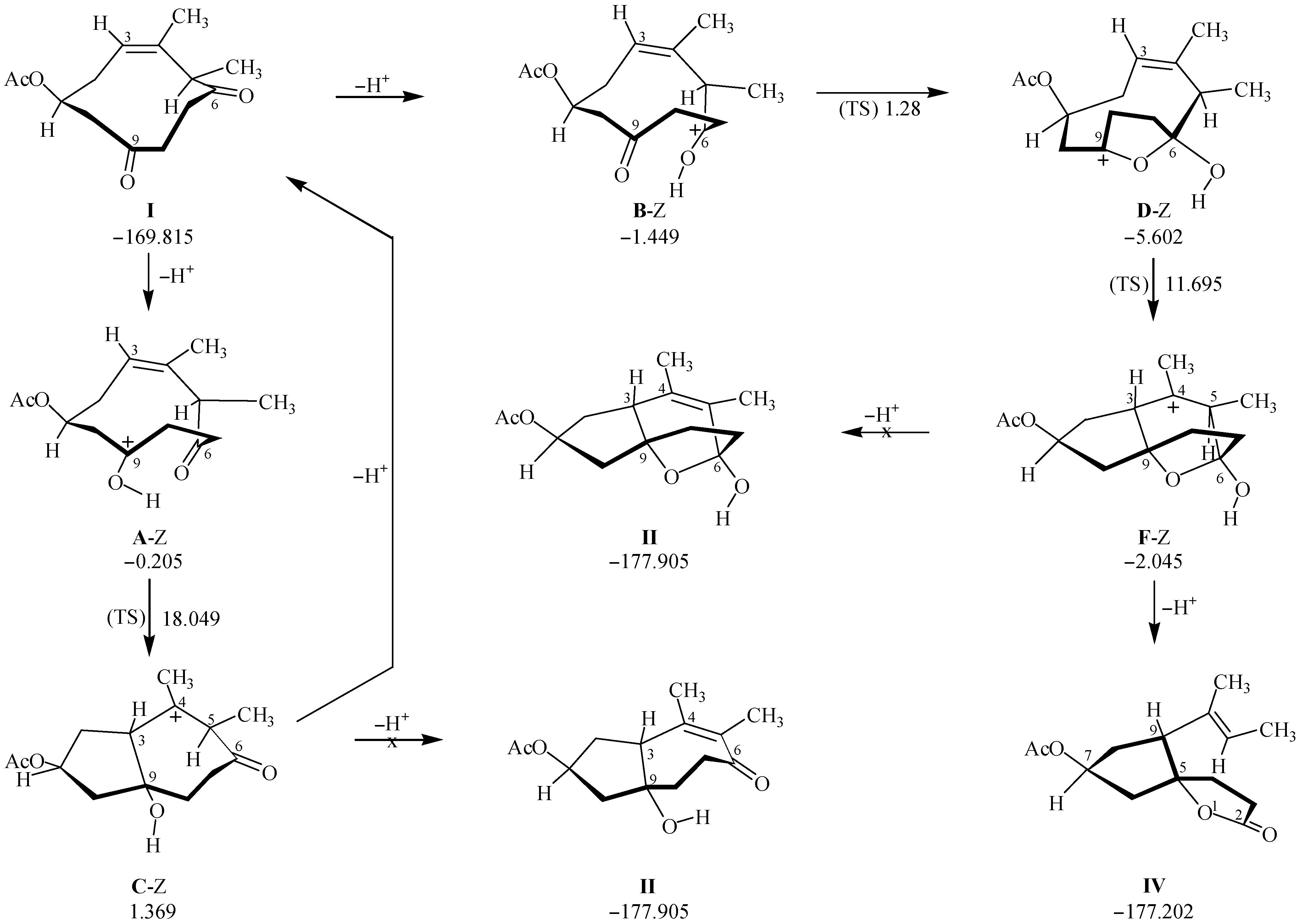 Figure 1

Share & Cite This Article
MDPI and ACS Style
Lorenc, L.; Pavlovich, V.; Juranich, I.; Mihailovich, M.L.; Bondarenko- Gheorghiu, L.; Krstich, N.; Dabovich, M. Stereoselective Transformation of Cyclodecene-1,4-dione Systems, Derived from Steroids, to the Corresponding spiro-γ-lactones. A Semiempirical MO Study. Molecules 1999, 4, 272-278.
Related Articles
Comments
[Return to top]