Studies on 3-Oxoalkanenitriles: Novel Rearrangement Reactions Observed in Studies of the Chemistry of 3-Heteroaroyl-3-Oxoalkanenitriles as Novel Routes to 2-Dialkylaminopyridines
1
Chemistry Department, Faculty of Science, University of Kuwait, P.O. Box 5969, Safat 13060, Kuwait
2
Chemistry Department, Faculty of Science, Cairo University, Giza 12613, Egypt
*
Author to whom correspondence should be addressed.
Received: 1 December 2011 / Revised: 16 January 2012 / Accepted: 16 January 2012 / Published: 18 January 2012
Abstract
3-Aroyl and 3-heteroaroyl substituted 3-oxoalkanenitriles were synthesized by the reactions of activated aromatic and hetero-aromatic substances with cyanoacetic acid in the presence of acetic anhydride. As part of studies focusing on the preparation of cyanoacetyl-1-
N
-methylbenzimidazole, we observed that reaction of
N
-methyl-benzimidazole with the cyanoanhydride formed by condensation of cyanoacetic acid with acetic anhydride, leads to the formation of 2-(1,3-diacetyl-2,3-dihydro-1
H
-benzo[d]-imidazol-2-yl)acetonitrile (
5
), whose structure was confirmed by X-ray crystallographic analysis. 3-Oxoalkanenitriles
3a
,
b
were observed to undergo condensation reactions with dimethylformamide dimethyl acetal (DMFDMA) to afford the corresponding enamino-nitriles, which react with malononitrile to give 2-dialkylaminopyridines through a pathway involving a new, unexpected rearrangement process. Reactions of 3-oxoalkanenitriles with ethyl acetoacetate were found to afford 2-oxopyran-3-carbonitriles, also occurring via this unexpected rearrangement process. Mechanisms to account for both rearrangement reactions are suggested. In addition, reactions of 3-oxoalkanenitriles with acetylacetone in acetic acid in the presence of ammonium acetate result in the formation of pyridine-3-carbonitriles. Finally, upon heating in the presence of zeolite 3-oxoalkanenitriles
3b
,
c
self-trimerized to produce the corresponding aniline derivatives
23b
,
c
.
View Full-Text
►

▼

Figures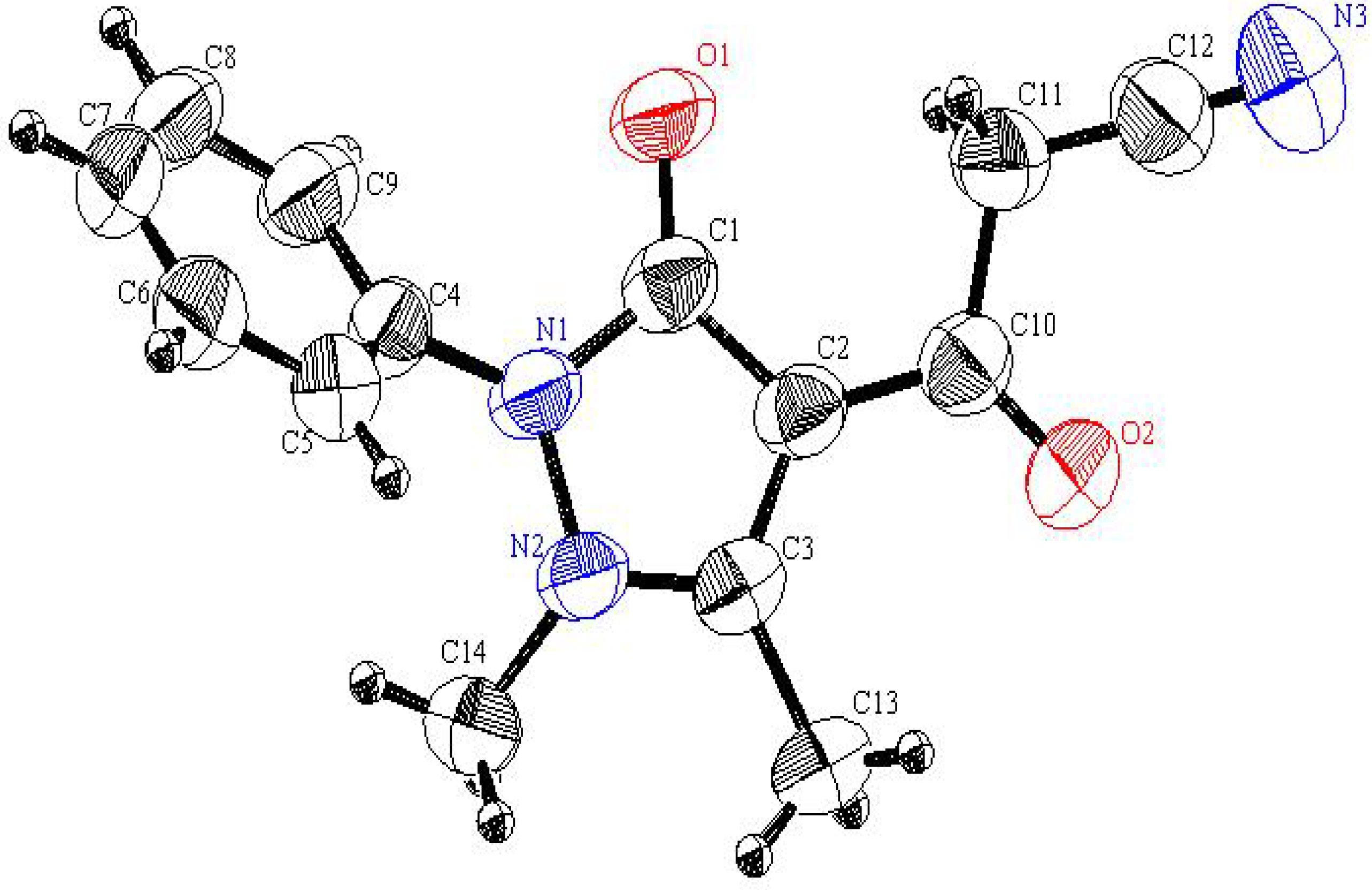 Figure 1

Share & Cite This Article
MDPI and ACS Style
Al-Matar, H.M.; Khalil, K.D.; Al-Kanderi, M.F.; Elnagdi, M.H. Studies on 3-Oxoalkanenitriles: Novel Rearrangement Reactions Observed in Studies of the Chemistry of 3-Heteroaroyl-3-Oxoalkanenitriles as Novel Routes to 2-Dialkylaminopyridines. Molecules 2012, 17, 897-909.
Related Articles
Comments
[Return to top]