Coordination Modes of a Schiff Base Pentadentate Derivative of 4-Aminoantipyrine with Cobalt(II), Nickel(II) and Copper(II) Metal Ions: Synthesis, Spectroscopic and Antimicrobial Studies
1
Department of Chemistry, Zakir Husain College (University of Delhi), J.L. Nehru Marg, New Delhi 110002, India
2
Department of Chemistry, D.N. College, Meerut, India
3
Division of Plant Pathology, IARI, Pusa, New Delhi, India
*
Author to whom correspondence should be addressed.
Received: 30 September 2008 / Revised: 21 November 2008 / Accepted: 2 December 2008 / Published: 1 January 2009
Abstract
Transition metal complexes of Co(II), Ni(II) and Cu(II) metal ions with general stoichiometry [M(L)X]X and [M(L)SO
4
], where M = Co(II), Ni(II) and Cu(II), L = 3,3'-thiodipropionic acid bis(4-amino-5-ethylimino-2,3-dimethyl-1-phenyl-3-pyrazoline) and X = NO
3
-
, Cl
-
and OAc
-
, have been synthesized and structurally characterized by elemental analyses, molar conductance measurements, magnetic susceptibility measurements and spectral techniques like IR, UV and EPR. The nickel(II) complexes were found to have octahedral geometry, whereas cobalt(II) and copper(II) complexes were of tetragonal geometry. The covalency factor (β) and orbital reduction factor (k) suggest the covalent nature of the complexes. The ligand and its complexes have been screened for their antifungal and antibacterial activities against three fungi, i.e.
Alternaria brassicae
,
Aspergillus niger
and
Fusarium oxysporum
and two bacteria, i.e.
Xanthomonas compestris
and
Pseudomonas aeruginosa
.
View Full-Text
►

▼

Figures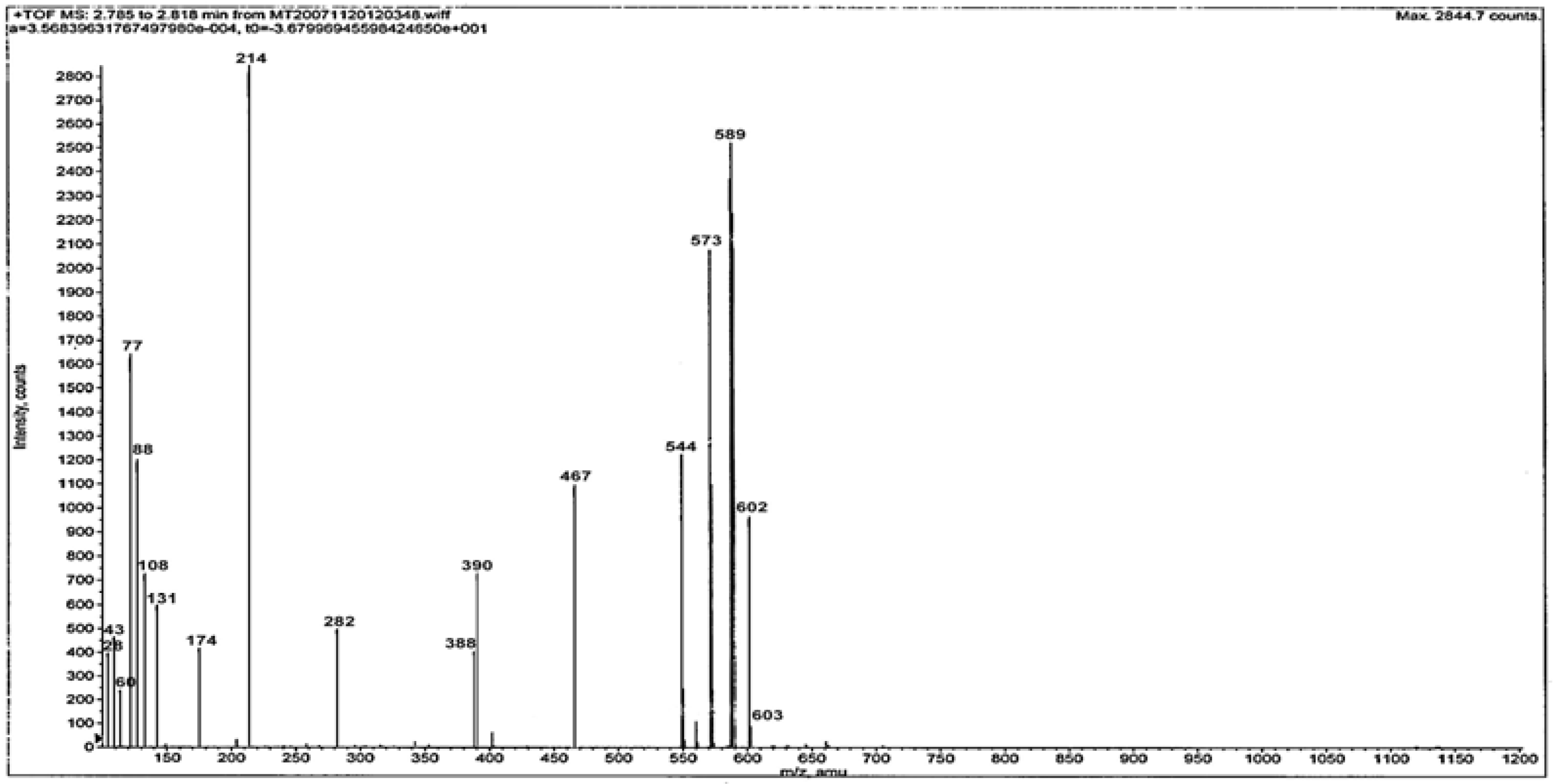 Figure 1

Share & Cite This Article
MDPI and ACS Style
Chandra, S.; Jain, D.; Sharma, A.K.; Sharma, P. Coordination Modes of a Schiff Base Pentadentate Derivative of 4-Aminoantipyrine with Cobalt(II), Nickel(II) and Copper(II) Metal Ions: Synthesis, Spectroscopic and Antimicrobial Studies. Molecules 2009, 14, 174-190.
Related Articles
Comments
[Return to top]