Charged, Rotating Black Objects in Einstein–Maxwell-Dilaton Theory in
D

≥ 5

1

Institut für Physik, Universität Oldenburg, Postfach 2503 D-26111 Oldenburg, Germany

2

CIDMA, Departamento de Fisica, Universidade de Aveiro, Campus de Santiago, 3810-183 Aveiro, Portugal

*

Authors to whom correspondence should be addressed.

Academic Editor: David Kubiznak

Received: 11 April 2016 / Revised: 6 May 2016 / Accepted: 10 May 2016 / Published: 16 May 2016
Abstract
We show that the general framework proposed by Kleihaus
et al.
(2015) for the study of asymptotically flat vacuum black objects with
equal magnitude angular momenta in
spacetime dimensions (with
) can be extended to the case of Einstein–Maxwell-dilaton (EMd) theory. This framework can describe black holes with spherical horizon topology, the simplest solutions corresponding to a class of electrically charged (dilatonic) Myers–Perry black holes. Balanced charged black objects with
horizon topology can also be studied (with
). Black rings correspond to the case
, while the solutions with
are
black ringoids
. The basic properties of EMd solutions are discussed for the special case of a Kaluza–Klein value of the dilaton coupling constant. We argue that all features of these solutions can be derived from those of the vacuum seed configurations.
View Full-Text
►

▼

Figures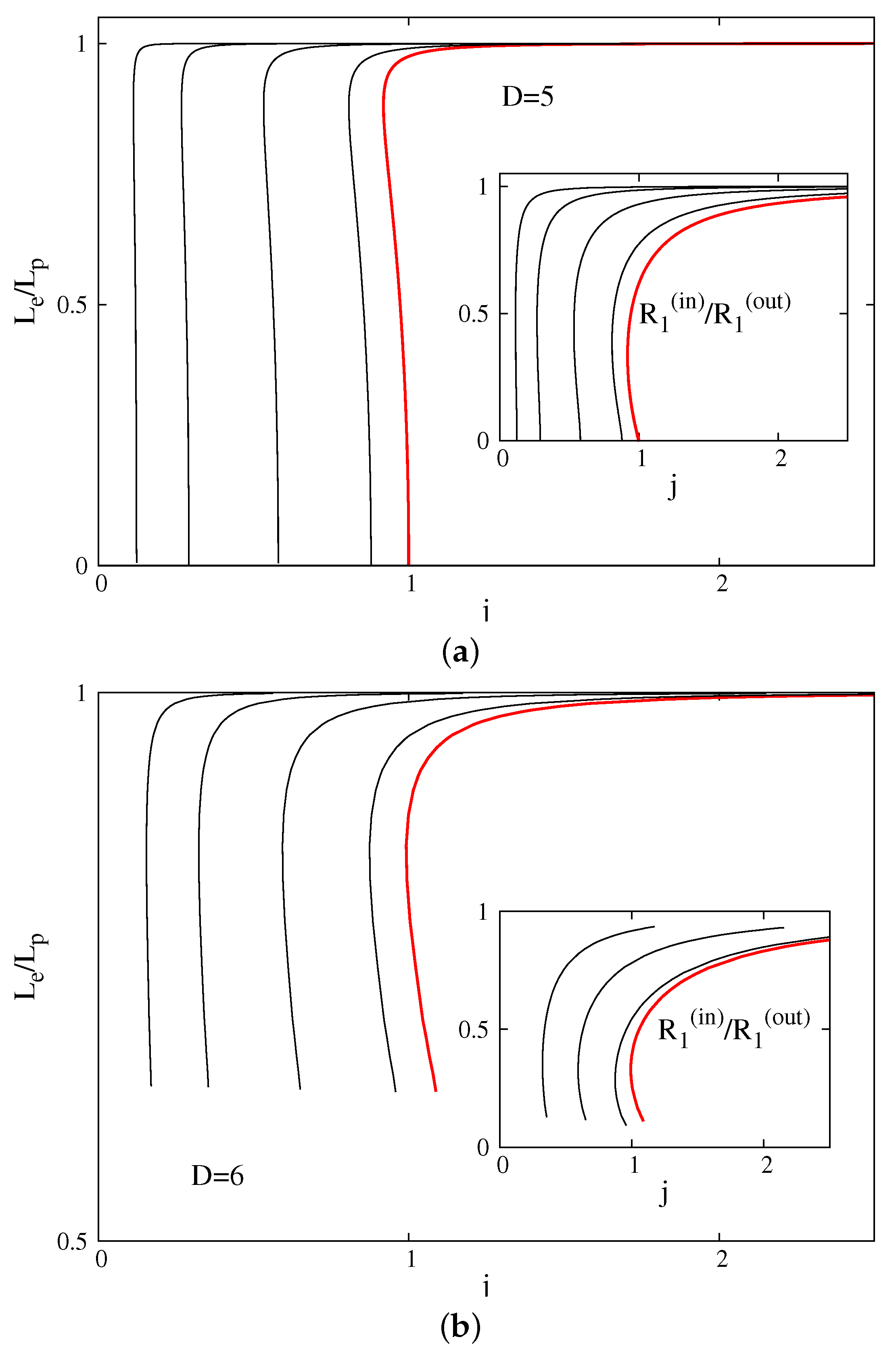 Figure 1
This is an open access article distributed under the
Creative Commons Attribution License
which permits unrestricted use, distribution, and reproduction in any medium, provided the original work is properly cited (CC BY 4.0).

Share & Cite This Article
MDPI and ACS Style
Kleihaus, B.; Kunz, J.; Radu, E. Charged, Rotating Black Objects in Einstein–Maxwell-Dilaton Theory in D ≥ 5. Entropy 2016, 18, 187.
Note that from the first issue of 2016, MDPI journals use article numbers instead of page numbers. See further details here.
Related Articles
Comments
[Return to top]