Configurational Entropy in Chiral Solutions—Negative Entropy of Solvent Envelopes
Department of Biological Chemistry, the Weizmann Institute of Science, Rehovot, Israel
Received: 2 September 2009 / Accepted: 26 October 2009 / Published: 29 October 2009
Abstract
A homogeneous solution of a chiral substance is acquired with an overall asymmetry which is expressed by a specific rotation of a linearly polarized light. Such a solution, despite being at a complete equilibrium, stores configurational entropy in a form of negative entropy which can be nullified by mixing with a solution of the opposite enantiomer. This abundant, yet quite a specific case of inherent negative entropy, resides predominantly in the chiral configuration of the solvent envelopes surrounding the chiral centers. Heat release, amounting to several cal/mol, associated with the annulment of negative entropy in aqueous solutions of D- and L-amino acids, was recently documented by Shinitzky
et al.
[1]. This heat corresponds almost exclusively to TΔS stored in the solvent envelope upon adoption of a chiral configuration. Simple fundamental expressions which combine configurational entropy and information capacity in chiral solutions have been developed and were found to comply well with the observed heat release upon intermolecular racemization.
View Full-Text
►

▼

Figures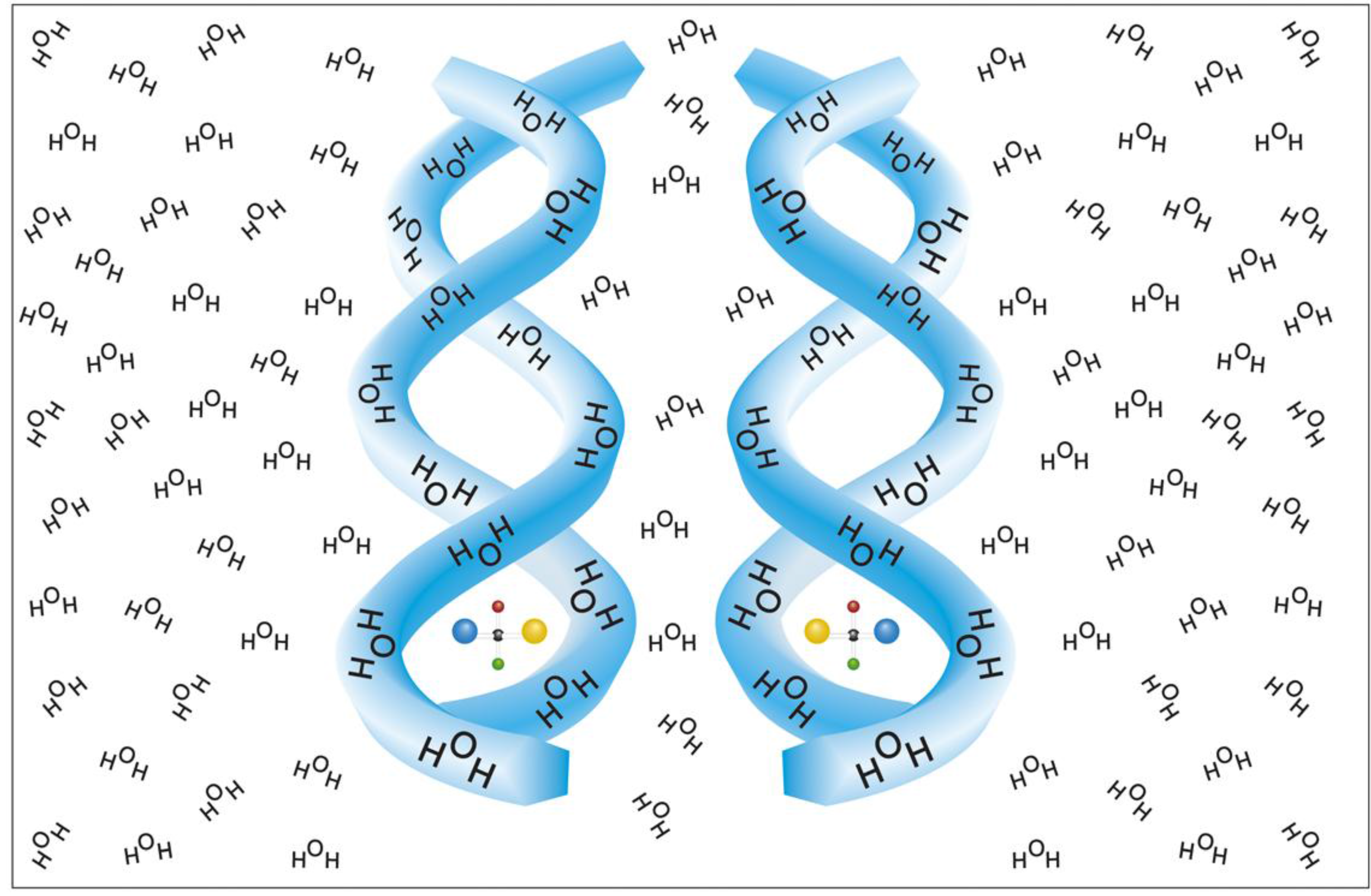 Figure 1

Share & Cite This Article
MDPI and ACS Style
Shinitzky, M. Configurational Entropy in Chiral Solutions—Negative Entropy of Solvent Envelopes. Entropy 2009, 11, 667-674.
Related Articles
Comments
[Return to top]