Quantification of Information in a One-Way Plant-to-Animal Communication System
SETI Institute, Carl Sagan Center for the Study of Life in the Universe, 515 N. Whisman Road, Mountain View, CA 94043, USA
Received: 15 July 2009 / Revised: 18 August 2009 / Accepted: 20 August 2009 / Published: 21 August 2009
Abstract
In order to demonstrate possible broader applications of information theory to the quantification of non-human communication systems, we apply calculations of information entropy to a simple chemical communication from the cotton plant (
Gossypium hirsutum
) to the wasp (
Cardiochiles nigriceps
) studied by DeMoraes
et al
. The purpose of this chemical communication from cotton plants to wasps is presumed to be to allow the predatory wasp to more easily obtain the location of its preferred prey—one of two types of parasitic herbivores feeding on the cotton plants. Specification of the plant-eating herbivore feeding on it by the cotton plants allows preferential attraction of the wasps to those individual plants. We interpret the emission of nine chemicals by the plants as individual signal differences, (depending on the herbivore type), to be detected by the wasps as constituting a nine-signal one-way communication system across kingdoms (from the kingdom Plantae to the kingdom Animalia). We use fractional differences in the chemical abundances, (emitted as a result of the two herbivore types), to calculate the Shannon information entropic measures (marginal, joint, and mutual entropies, as well as the ambiguity, etc. of the transmitted message). We then compare these results with the subsequent behavior of the wasps, (calculating the equivocation in the message reception), for possible insights into the history and actual working of this one-way communication system.
View Full-Text
►

▼

Figures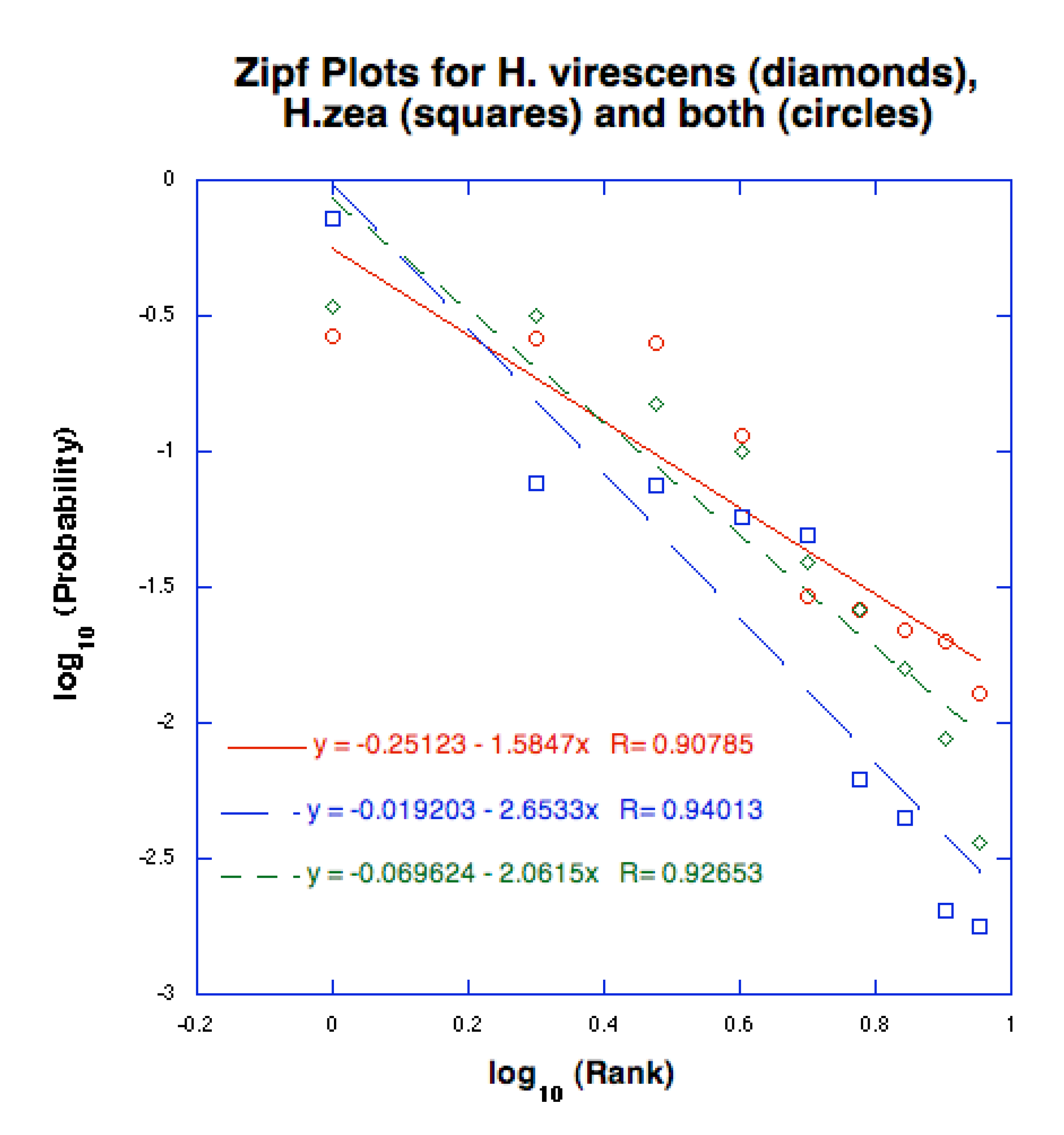 Figure 1

Share & Cite This Article
MDPI and ACS Style
Doyle, L.R. Quantification of Information in a One-Way Plant-to-Animal Communication System. Entropy 2009, 11, 431-442.
Related Articles
Comments
[Return to top]