Need Help?
Support
Find support for a specific problem in the support section of our website.
Get Support
Feedback
Please let us know what you think of our products and services.
Give Feedback
Information
Visit our dedicated information section to learn more about MDPI.
Get Information
clear
4 November 2020

Prof. Dr. Christopher R. Cogle Appointed Associate Editor-in-Chief for the Open Access Journal Healthcare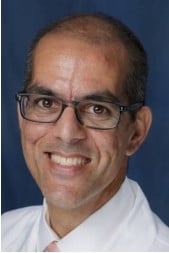 We are honored and pleased to announce that Prof. Dr. Christopher R. Cogle has been appointed Associate Editor-in-Chief for the open access journal Healthcare.
Professor Christopher R. Cogle is a physician, scientist, and is currently Professor of Hematology and Oncology at the Department of Medicine, College of Medicine, University of Florida, Gainesville, FL 32610, USA.
Dr. Cogle's work focuses on cancer and health policy. He has authored over 100 peer-reviewed manuscripts and three books. Dr. Cogle is a practicing medical oncologist and his clinic has earned the designation of Center of Excellence by the MDS International Foundation. Dr. Cogle has successfully translated new diagnostics and therapeutics from the laboratory bench to the bedside. The Leukemia & Lymphoma Society has distinguished Dr. Cogle as a Scholar in Clinical Research. In health policy, Dr. Cogle led the State of Florida in developing and implementing its state cancer plan. He is currently co-chairing Florida's State Health Improvement Plan for Chronic Diseases. Dr. Cogle was recently selected by the National Academy Medicine as an Emerging Leader in Health and Medicine Scholar.
We warmly welcome Professor Christopher R. Cogle as the Associate Editor-in-Chief of Healthcare, and we look forward to the journal achieving many milestones under his leadership. Further information about the journal can be found at https://www.mdpi.com/journal/healthcare.