Need Help?
Support
Find support for a specific problem in the support section of our website.
Get Support
Feedback
Please let us know what you think of our products and services.
Give Feedback
Information
Visit our dedicated information section to learn more about MDPI.
Get Information
clear
22 September 2020
Dr. Victoria Samanidou Appointed Associate Editor of Separations
We are pleased to announce that Dr. Victoria Samanidou has been appointed Associate Editor of Separations (ISSN 2297-8739; CODEN: SEPAF2).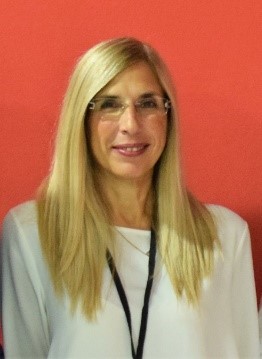 Dr. Victoria Samanidou
Full Professor (and Director) in the Laboratory of Analytical Chemistry in the Department of Chemistry of Aristotle University of Thessaloniki, Greece.
E-mail: [email protected]
Website 1: http://users.auth.gr/samanidu
Website 2: https://www.researchgate.net/profile/Victoria_Samanidou
Website 3: http://orcid.org/0000-0002-8493-1106
Scopus Author ID 7003896015
https://sciprofiles.com/profile/152347
Dr. Samanidou has authored and co-authored more than 170 original research articles and 45 reviews in peer-reviewed journals and 50 chapters in scientific books, with an H-index of 37 (Scopus September 2020) and ca. 4500 citations. She has supervised 4 PhD Theses, 24 postgraduate Diploma Theses, 2 postdoc researchers and more than 15 undergraduate Diploma Theses. She has served as Member of 10 advisory PhD committees, 21 examination PhD committees and 32 examination committees of postgraduate Diploma Theses. She is an editorial board member of more than 10 scientific journals, and she has reviewed ca. 500 manuscripts in more than 100 scientific journals. She was also a guest editor for more than 20 Special Issues in scientific journals. She has also served as Academic Editor for MDPI's Separations and Regional Editor for Current Analytical Chemistry.
Research interests:
Development and validation of analytical methods for the determination of inorganic and organic substances using chromatographic techniques.
Development and optimization of methodology for sample preparation of various samples, e.g., food and biological fluids.
Study of new chromatographic materials used in separation and sample preparation (polymeric sorbents, monoliths, carbon nanotubes, fused core particles, etc.) compared to conventional materials.
Dr. Samanidou has served as President of the Steering Committee of the Division of Central and Western Macedonia of the Greek Chemists' Association since 2016.
A milestone in her career was in 2016, when she was included in the Analytical Scientist Power List of the top 50 most influential women in analytical science, as proposed by Texere Publishers (https://theanalyticalscientist.com/power-list/the-power-list-2016)
We are confident that the strong academic background and connections of Dr. Samanidou help continue to raise the prestige and quality of Separations while maintaining the efficiency of manuscript processing that Separations authors have come to expect.
For more information about Separations, please visit: https://www.mdpi.com/journal/separations