Modified Glass Ionomer Cement with "Remove on Demand" Properties: An In Vitro Study
1
Department of Prosthodontics and Biomaterials, Center for Implantology, Medical Faculty, RWTH Aachen University Hospital, Pauwelstrasse 30, 52074 Aachen, Germany
2
Department of Polymer and Process Engineering, Indian Institute of Technology Roorkee, Saharanpur Campus, Paper Mill Road, Saharanpur- 247001, Uttar Pradesh, India
3
Functional and Interactive Polymers, DWI Leibniz Institute for Interactive Materials e.V., RWTH Aachen University, Forckenbeckstr. 50, 52074 Aachen, Germany
*
Author to whom correspondence should be addressed.
Academic Editor: Kurt H. Jaeger
Received: 10 November 2016 / Revised: 22 December 2016 / Accepted: 17 January 2017 / Published: 23 January 2017
Abstract
Objectives: To investigate the influence of different temperatures on the compressive strength of glass ionomer cement (GIC) modified by the addition of silica-coated wax capsules; Material and Methods: Commercially-available GIC was modified by adding 10% silica-coated wax capsules. Test blocks were fabricated from pure cement (control) and modified cement (test), and stored in distilled water (37 °C/23 h). The compressive strength was determined using a universal testing machine under different temperatures (37 °C, 50 °C, and 60 °C). The maximum load to failure was recorded for each group. Fractured surfaces of selected test blocks were observed by scanning electron microscopy (SEM); Results: For the control group, the average compressive strength was 96.8 ± 11.8, 94.3 ± 5.7 and 72.5 ± 5.7 MPa for the temperatures 37 °C, 50 °C and 60 °C respectively. The test group reported compressive strength of 64.8 ± 5.4, 47.1 ± 5.4 and 33.4 ± 3.6 MPa at 37 °C, 50 °C and 60 °C, respectively. This represented a decrease of 28% in compressive strength with the increase in temperature from 37 °C to 50 °C and 45% from the 37 °C to the 60 °C group; Conclusion: GIC modified with 10% silica-coated wax capsules and temperature application show a distinct effect on the compressive strength of GIC. Considerable compressive strength reduction was detected if the temperature was above the melting temperature of the wax core.
View Full-Text
►

▼

Figures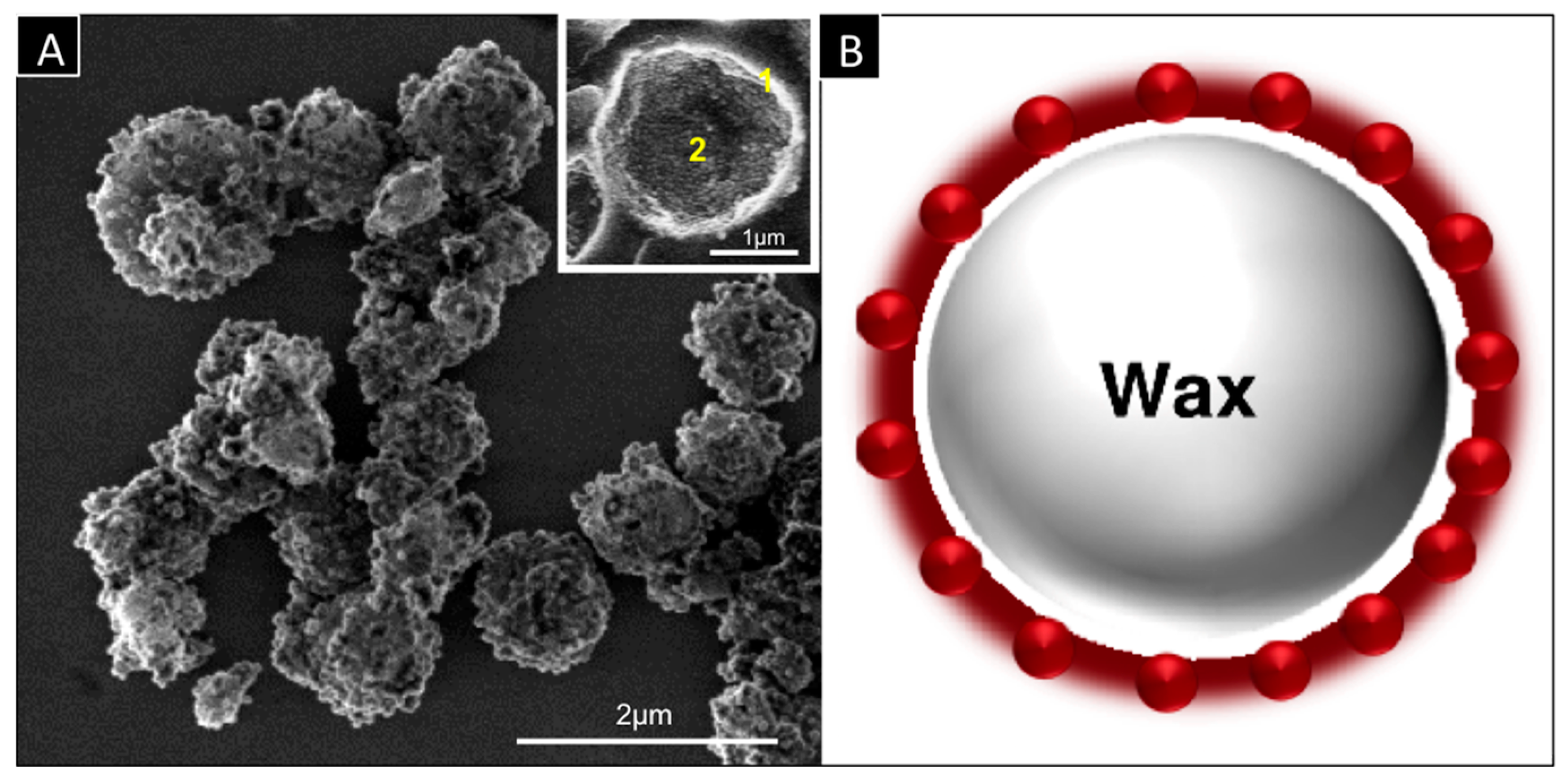 Figure 1
This is an open access article distributed under the
Creative Commons Attribution License
which permits unrestricted use, distribution, and reproduction in any medium, provided the original work is properly cited (CC BY 4.0).

Share & Cite This Article
MDPI and ACS Style
Bishti, S.; Tuna, T.; Agrawal, G.; Pich, A.; Wolfart, S. Modified Glass Ionomer Cement with "Remove on Demand" Properties: An In Vitro Study. Dent. J. 2017, 5, 9.
Note that from the first issue of 2016, MDPI journals use article numbers instead of page numbers. See further details here.
Related Articles
Comments
[Return to top]