Open Access This article is
freely available
re-usable
Review
Irritable Bowel Syndrome: Clinical Manifestations, Dietary Influences, and Management
1
Department of Biomedical Sciences, Cooper Medical School of Rowan University, Camden, NJ 08103, USA
2
Department of Medicine, Gastroenterology/Liver Diseases Division, Cooper Medical School of Rowan University, Camden, NJ 08103, USA
*
Author to whom correspondence should be addressed.
Academic Editor: Sampath Parthasarathy
Received: 23 December 2016 / Accepted: 18 April 2017 / Published: 26 April 2017
Abstract
:
Irritable bowel syndrome (IBS) is a functional gastrointestinal disorder that is characterized by symptoms of chronic abdominal pain and altered bowel habits in the absence of an overtly identifiable cause. It is the most commonly diagnosed functional gastrointestinal disorder, accounting for about one third of gastroenterology visits. It generally presents as a complex of symptoms, including psychological dysfunction. Hypersensitivity to certain foods, especially foods that contain high amounts of fructose, plays a role in the pathophysiology of IBS. Elevated consumption of high-fructose corn syrup (HFCS) has been discussed in this aspect. The treatment options for IBS are challenging and varied. In addition to dietary restrictions for HFCS-induced IBS, such as low-FODMAP (Fermentable Oligosaccharides, Disaccharide, Monosaccharides, and Polyols) diets, existing drug therapies are administered based on the predominant symptoms and IBS-subtype. Patients with IBS are likely to suffer from issues, such as anxiety, depression, and post-traumatic-stress disorder. Biopsychosocial factors particularly socioeconomic status, sex, and race should, thus, be considered for diagnostic evaluation of patients with IBS.
Keywords:
irritable bowel syndrome (IBS); fructose; high-fructose corn syrup (HFCS); functional gastrointestinal disorder
1. Introduction
Irritable bowel syndrome (IBS) is the most commonly diagnosed functional gastrointestinal disorder characterized by chronic abdominal pain and changed bowel habits in the absence of an overtly identifiable cause. Although regional variation exists, the prevalence of IBS ranges from 10–15% in population-based studies in North America and Europe [
1
,
2
,
3
,
4
,
5
]. Annually, in the United States, there are about 3.1 million ambulatory office visits and total expenditures exceeding $20 billion [
6
,
7
]. Geographic variations range from 7% in South Asia to 21% in South America. The prevalence of IBS is most common between 20 and 40 years of age with a significant female predominance [
8
].
IBS has gained significant interest in healthcare due to its high occurrence, complex pathophysiology, difficult diagnosis due to a wide range of non-specific symptoms, and varied and challenging treatment options. In addition to these aspects, this review also discusses the dietary influences on the development of IBS, for example, consumption of high amounts of fructose especially while using refined products such as high-fructose corn syrup (HFCS), along with the biopsychosocial aspects of IBS. The recent reports that link IBS to psychiatric co-morbidities, including post-traumatic stress disorder, anxiety, and depression, especially in low-income areas with underserved populations, are of particular concern. This article also touches upon observations made for the patients with IBS in our local community.
2. Presentations of Symptoms in IBS
IBS can present with a wide range of both gastrointestinal and extraintestinal symptoms. These include (i) chronic abdominal pain with variable intensity and periodic exacerbations; (ii) altered bowel habits ranging from diarrhea, constipation, alternating diarrhea and constipation, or normal bowel habits alternating with either diarrhea and/or constipation; (iii) diarrhea characterized by frequent loose stools of small to moderate volume; (iv) prolonged constipation with interludes of diarrhea or normal bowel function with often hard, pellet-shaped stools and a sense of incomplete evacuation even when the rectum is empty; and (v) extraintestinal symptoms, such as impaired sexual function, dysmenorrhea, dyspareunia, increased urinary frequency and urgency, and fibromyalgia symptoms [
9
].
3. Defining IBS Using a Diagnostic Approach
The definition of IBS has been evolving since the first Rome I guidelines for IBS was released in 1989. The most recent Rome IV criteria released in May of 2016 shifts our understanding from the "absence of structural disease" to a "disorder of gastrointestinal functioning". Rome IV expanded upon this concept of disorders of gut-brain interaction as it is related to motility disturbance, visceral hypersensitivity, altered mucosal and immune function, altered gut microbiota, and altered central nervous system (CNS) processing.
Broadly speaking, based on the Rome criteria, IBS is defined as recurrent abdominal pain associated with altered defecation. Four subtypes of IBS are recognized:
(1)

Constipation predominant IBS (hard or lumpy stools ≥25%/loose or watery stools <25% of bowel movements);

(2)

Diarrhea predominant IBS (loose or water stools ≥25%/hard or lumpy stools <5% of bowel movements);

(3)

Mixed IBS (hard or lumpy stools ≥25%/loose or watery stools ≥25% of bowel movements); and

(4)

Unsubtyped IBS (insufficient abnormality of stool consistency to meet the above subtypes).
The symptoms of IBS are not distinguishable from those of several other gastrointestinal disorders. This makes its diagnosis difficult. A variety of methods [
10
,
11
,
12
], ranging from manometry, colonoscopy, and enteroclysis, along with stool cultures and blood tests, may prove to be useful for the exclusion of organic disease. Routine laboratory studies, such as complete blood count and blood enzyme panels, are normal in IBS. The diagnostic evaluation depends upon whether the predominant symptom is diarrhea or constipation. The patient's clinical history including stool cultures, screening of celiac disease, and colonoscopy are important in IBS characterized predominantly by diarrhea, while clinical history including radiography, flexible sigmoidoscopy, and colonoscopy are important in IBS with predominant constipation. Patients with constipation-predominant or diarrhea-predominant IBS tend to have decreased or increased colonic contractions and transit rates, respectively. Psychological factors and dietary habits are also used as screening tools for IBS.
4. Pathophysiology of IBS
Pathophysiology of IBS is complex and is considered to be due to combination of several factors, such as (i) motor abnormalities, such as increased frequency and irregularity of luminal contractions, prolonged transit time with constipation predominance, and an exaggerated motor response to cholecystokinin and meal ingestion with prominent diarrhea symptoms; (ii) increased sensation in various receptors in the gut wall in response to stimuli leading to distention and bloating; (iii) activation of the mucosal immune system characterized by alterations in particular immune cells and markers leading to increased release of nitric oxide, histamine, and proteases. These, in turn, stimulate the enteric nervous system and lead to abnormal motor and visceral responses within the intestine, (iv) increased risk associated with viral, bacterial, protozoan, and helminth infections; (v) malabsorption, for example, due to bile acid malabsorption, as a result of enteric infections; (vi) increase in serotonin-containing enteroendocrine cells and T lymphocytes following acute
Campylobacter enteritis
. This leads to increased gastrointestinal motility and visceral hypersensitivity; (vii) antibiotic use; (viii) changes in gut microflora; (ix) small intestinal bacterial overgrowth (SIBO); (x) sensitivity to certain foods such as fructose intolerance and gluten sensitivity; (xi) polymorphisms in the serotonin transporter gene that may result in changed serotonin reuptake efficacy which, in turn, influences intestinal peristalsis; and (xii) stress, increased anxiety, depression, and phobias [
9
].
5. Dietary Influences on Symptoms Seen in Patients with IBS
5.2. High Fructose Corn Syrup (HFCS)
High-fructose corn syrup (HFCS) is a disaccharide consisting of one molecule each of fructose and glucose. However, unlike sucrose, which is comprised of equal parts fructose and sucrose, HFCS has two main derivations, HFCS-55 and HFCS-42. High Fructose Corn Syrup-55 is made up of 55% fructose and 42% glucose, whereas HFCS-42 is made up of 55% glucose and 42% fructose. In HFCS-90 or agave syrup, fructose accounts for 84.29% of the carbohydrate content. HFCS can be found in its natural form in select fruits and vegetables and also in concentrated artificial forms, such as sweeteners. The introduction of high fructose corn syrups (HFCS) as alternative sweeteners to sucrose in the 1960s resulted in a dramatic increase in the monosaccharide form of fructose in the US food supply. HFCS remains the most widely used sweetener in beverages, dairy products, canned, baked, and processed foods worldwide [
13
].
Over the past 40 years, high-fructose corn syrup has seen substantial increases in both production and consumption [
23
]. The annual per capita intake of HFCS rose roughly 125% from 1970 to 1997. Arguments for such increases include HFCS's low production cost and its ability to mix well with a variety of foods. High-fructose corn syrup is also considered part of the FODMAP family. FODMAPs are a group of short-chain carbohydrates which are often poorly absorbed in the gastrointestinal tract of susceptible individuals. These different carbohydrates were grouped together based on the length of their carbohydrate chains [
24
].
5.3. Adverse Effects of HFCS on Health
The elevated chronic consumption of HFCS has been linked to various health problems, including diabetes mellitus, non-alcoholic fatty liver disease, aging, cholesterol, and IBS.
6. Management of IBS
6.1. Dietary Interventions
Modification of diet is one of the most commonly used interventions for patients suffering with IBS [
33
]. Fiber was considered a main therapeutic approach for IBS for a long time, although the mechanism of action is unknown. Fiber's beneficial effects may reflect colonic fermentation with production of short-chain fatty acids or its action as a prebiotic [
34
]. Significantly restricted diets, termed as elimination diets, are also one of the approaches used in this aspect. Improvement of symptoms was noted in a clinical trial that included 25 patients. These patients followed a strict elimination diet consisting of distilled or spring water, one meat, and one fruit for one week. Two thirds of patients who completed this diet noted symptom improvement followed by a worsening of symptoms when suspect foods were reintroduced [
35
]. This diet is not ideal as there is not enough evidence about its utility. There is also a risk for nutritional deficiencies. Another study addressed the potential issue of IgG related food symptoms in a randomized, blinded, controlled trial of three months' duration. Patients with IBS who received a diet excluding foods to which they had increased IgG antibodies showed improvement in symptoms [
36
]. A significant improvement in stool frequency and consistency, along with relief of abdominal pain, was observed in 17 patients that adapted a very-low-carbohydrate diet (4% calorie contribution) for four weeks [
37
]. In another study, patients receiving low fructose/fructan diets showed improvement in all IBS related gastrointestinal symptoms such as abdominal pain, gas, bloating, nausea, diarrhea, and constipation [
14
]. On the other hand, diets containing low amounts of gluten, or those which were devoid of gluten, did not have marked influence in improvement of IBS symptoms in several trials. In a controlled, cross-over study of patients with IBS, a diet low in FODMAPs effectively reduced functional gastrointestinal symptoms [
38
]. Quite a few clinical trials have been carried out which emphasize the effectiveness of low FODMAP diets in relieving the symptoms in patients suffering from IBS [
19
].
Problems associated with manipulations in diet include (i) nutritional inadequacy; (ii) higher cost of restrictive diets; (iii) negative influences on socialization; (iv) development of eating disorders, particularly among patients who obsess about food and avoid certain foods; and (v) changes in gut microbiota with hitherto health implications [
8
].
6.2. Pharmacological Interventions
7. Biopsychosocial Aspects of IBS
The physiological aspects of the IBS relate to neurologic and gastrointestinal phenomena. The impetus for the HFCS consumption and psychosocial factors compound these issues. Thus, biopsychosocial factors, particularly socioeconomic status, sex, race, and quality of life, should be considered for diagnostic evaluation of these patients.
Fruit and vegetable consumption in low-income areas is associated with low availability and access. In addition, as income decreases, consumption of added sugar increases. Although increasing income alone does not predict improved nutrition status; higher income can be a factor in increasing access to more food options. For example, the ability to drive to supermarkets and the ability to purchase healthier foods are examples of possible benefits. The combination of low income and poor diet are not novel revelations, however, for individuals susceptible to IBS, such a combination can be a cause for concern.
There is no direct link between elevated levels of HFCS consumption and a precipitated diagnosis of IBS. However, in individuals predisposed to IBS, HFCS consumption may exacerbate symptoms. There is a possible correlation among sex, added-sugar consumption, and IBS. When stratified for income, males were found to consume more added sugars than females. In 2005, the National Health Interview Survey gathered data on approximately 28,947 people regarding their added sugar intake [
56
]. The highlights from this observation study include: (i) in families earning less than 200% of the federal poverty level, on average, males consumed 19.2 teaspoons of sugar per day, while females consumed 13.3 teaspoons of sugar per day; (ii) in families earning between 200–399% of the federal poverty level, on average, males consumed 18.8 teaspoons of sugar per day while females consumed 12.8 teaspoons per day; (iii) in families earning greater than 400% of the federal poverty level, on average, males consumed 18.1 teaspoons of sugar per day, while females consumed 12.0 teaspoons per day. Interestingly however, females present with more clinical cases of IBS than their male counterparts.
The epidemiology of IBS among races has not been extensively studied. One study showed that, overall, non-Hispanic whites present with more cases of IBS than their non-Hispanic black counterparts. In this study, they measured a number of variables including age, sex, marital status, household income, education, and location of residence, and observed that whites presented with more cases of IBS than blacks [
57
].
The effects of IBS on the quality of life of the patients are negative and far-reaching. A study was carried out with a population of African-Americans residing in low-income neighborhoods using a 36-item quality of life survey. It showed that for all measures, including social, emotional, and physical functioning, African-American patients with IBS scored lower than their healthy counterparts. Patients with IBS often report increased pain sometimes severe enough to result in absence from work or school. Given the psychosocial interplay of the syndrome, treating its gastrointestinal symptoms must be matched with psychological therapy as well. Both anxiety and depression have each been acknowledged as co-morbidities of IBS [
58
,
59
]. The study also showed that those with IBS, particularly African-American females, were considerably more likely to suffer from post-traumatic stress disorder (PTSD) and suggested that evaluation of minorities presenting with functional gastrointestinal disorders should include screening for PTSD [
60
].
Those living in lower socioeconomic conditions have high access to processed foods and, presumably, consume higher amounts of HFCS as well. In addition, those predisposed to IBS are not only at greater risk to manifest symptoms, but may also either have a history of mental health issues or may develop mental health issues. To combat the exacerbation of symptoms, in addition to treating IBS for its psychological and gastrointestinal features, more study on the environment and diet of vulnerable populations is necessary.
8. Conclusions
Our medical school and hospital are located in Camden, New Jersey, which is considered a socio-economically-deprived area. The unemployment rate is double than that for the entire country, with job growth percentages being in the negative numbers. The median household income ($25,042) is less than half of the average household income ($54,462) for the entire country. Approximately 12% and 9% of the population under the age of 65 years is without insurance and is disabled, respectively. The highest-attained educational level in Camden for high school or equivalent is 67.7% and a bachelor degree of 8%. This is compared to the national average for high school of 88% and 33% for a bachelor degree. Lastly, according to US Census data, the racial breakdown in Camden is Black (48.1%), Hispanic (47%), Caucasian (17.6%), and Asian (2.1%). Although there is clearly an increased consumption of HFCS in the United States, and there is an association of HFCS with IBS, there is no published data regarding HFCS consumption in the population of Camden and its association of IBS. However as a practicing gastroenterologist in this area, the observation is that this underserved population gravitates to readily-available and inexpensive products that contain HFCS. The available treatments of dietary avoidance, as with what is used in the FODMAP diet, largely depend on patient commitment and adherence to restrictive and expensive diets. When patients are able to consume HFCS-free foods, their symptoms of IBS markedly improve. A future direction of research would be to collect data regarding HFCS consumption in our patient population and incidence of IBS, and to analyze if there is a direct correlation between the two.
Acknowledgments
Ronald Ikechi received Cooper summer research support for carrying out the literature research.
Author Contributions
All of the authors carried out the literature search and contributed to the content of the manuscript. Ronald Ikechi created tables and figures and contributed to writing parts of the manuscript. Bradford Fischer, a pharmacology expert, contributed to writing the pharmacology content. Joshua DeSipio, a practicing gastroenterologist in the Camden area with extensive experience in treating patients with IBS, contributed to writing the biopsychosocial content and provided clinical insight. Sangita Phadtare, a gastroenterology researcher, conceived and designed the manuscript and wrote the overall draft of the manuscript.
Conflicts of Interest
The authors declare no conflicts of interest.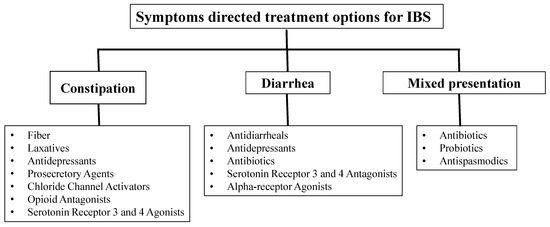 Figure 1. Treatment options for IBS based on symptoms. Treatment options for IBS are based on the symptoms such as constipation, diarrhea and mixed presentation of constipation and diarrhea.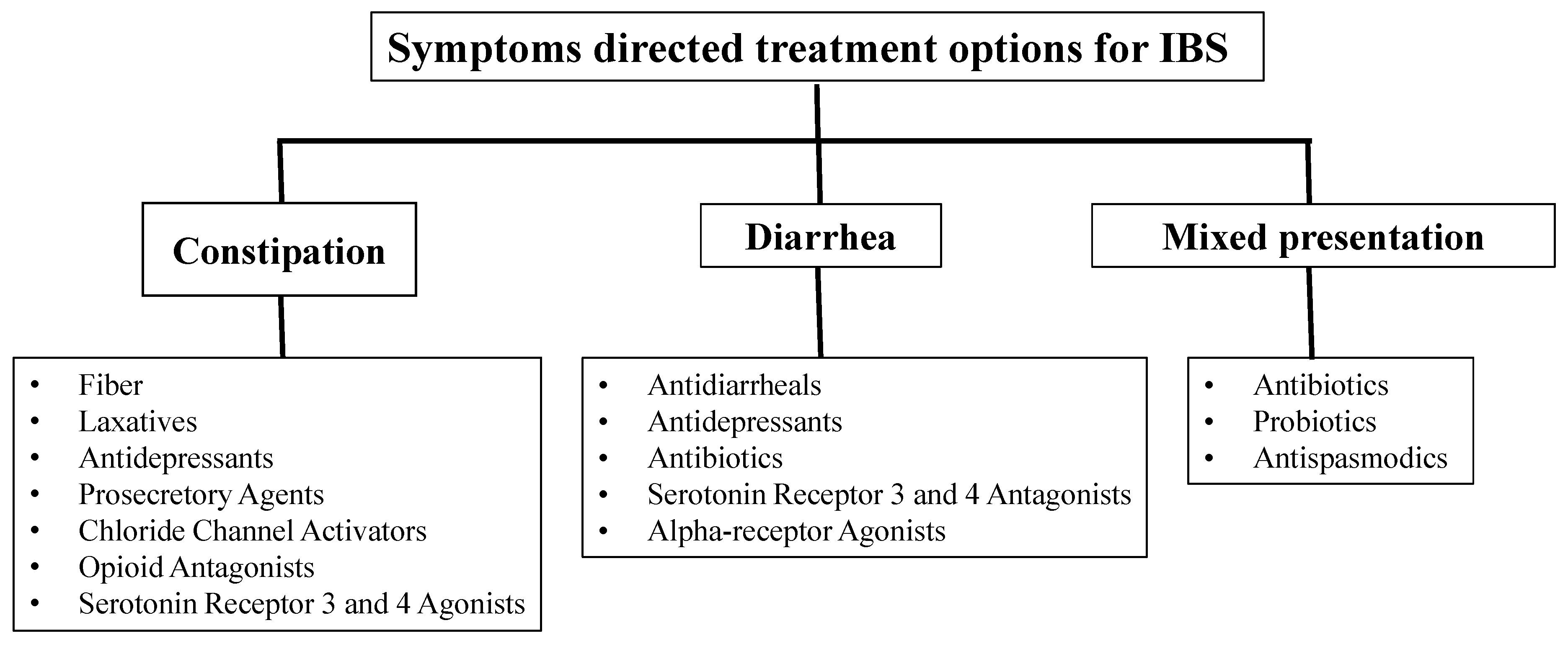 Table 1. Foods containing high amounts of fructose.

| Food/Ingredient | Examples |
| --- | --- |
| Fruit | Apples, pears, clingstone peaches, mango, sugar snap peas, watermelon, cherries |
| Vegetables | Asparagus, artichokes, sugar snap peas |
| Sweeteners | Fructose, high-fructose corn syrup (sodas and processed foods), honey |
| Fructose | Concentrated fruit sources, dried fruit, fruit juice |
Table 2. General pharmaceutical treatment options for IBS.
Drug Class
Mechanism
Side Effects
Benefit
Antidiarrheals
Increase GI transit time and decrease secretion via peripheral u-opioid receptors; reduce visceral afferent pathway inhibition
May exacerbate constipation
Loperamide reduces abdominal pain and fecal urgency
Loperamide
Blurred vision
Vomiting
Diphenoxylate/Atropine
Diarrhea
Nausea
Antidepressants: TCA
NE and 5HT reuptake inhibitor at neuronal membrane; may down-regulate b-adrenergic and serotonin receptors
May exacerbate GI symptoms
Reduce visceral nocioception via afferent pathway inhibition
Imipramine
Prolong GI transit; decrease secretion
Amitryptyline
Antibiotics
Change bacterial content in GI tract and reduces gas
Headache
Prevents bacterial overgrowth
Rifaximin
Binds to b-subunit of DDRP to inhibit transcription
Rectal tenesmus
Abdominal pain
Serotonin Receptor 3 Antagonists
Inhibit receptors on myenteric, splanchnic, and vagal nerves
Ischemic colitis with alosetron
Reduces colonic hypersensitivity and gut motility
Alosetron
Constipation
Cilansetron
Antispasmodics/
Peppermint oil possesses calcium channel blocking properties
Reflux
Inhibits parasympathetic activity in smooth muscle, secretory glands, and CNS
Anticholinergics
Inhibition of ACh at receptor
Peppermint Oil
Dicyclomine Hydrochloride
Hyoscyamine Sulfate
© 2017 by the authors. Licensee MDPI, Basel, Switzerland. This article is an open access article distributed under the terms and conditions of the Creative Commons Attribution (CC BY) license ( http://creativecommons.org/licenses/by/4.0/).