Open Access This article is
freely available
re-usable
Review
Dynamic Data-Driven Modeling for Ex Vivo Data Analysis: Insights into Liver Transplantation and Pathobiology
1
Department of Surgery, University of Pittsburgh, Pittsburgh, PA 15213, USA
2
McGowan Institute for Regenerative Medicine, University of Pittsburgh, Pittsburgh, PA 15213, USA
3
Department of Surgery, Thomas E. Starzl Transplantation Institute, Pittsburgh, PA 15213, USA
*
Author to whom correspondence should be addressed.
Received: 15 October 2017 / Accepted: 16 November 2017 / Published: 23 November 2017
Abstract
:
Extracorporeal organ perfusion, in which organs are preserved in an isolated, ex vivo environment over an extended time-span, is a concept that has led to the development of numerous alternative preservation protocols designed to better maintain organ viability prior to transplantation. These protocols offer researchers a novel opportunity to obtain extensive sampling of isolated organs, free from systemic influences. Data-driven computational modeling is a primary means of integrating the extensive and multivariate data obtained in this fashion. In this review, we focus on the application of dynamic data-driven computational modeling to liver pathophysiology and transplantation based on data obtained from ex vivo organ perfusion.
Keywords:
transplantation; extracorporeal organ perfusion; computational modeling
Acknowledgments
The liver perfusion experiments were sponsored by a charitable grant from the Virginia Garcia de Souza (VGS) Foundation, Sao Paulo, Brazil.
Author Contributions
Original figures were created by R.Z. and D.S. All authors contributed to the writing of this article. All authors have read and approved the final manuscript.
Conflicts of Interest
Yoram Vodovotz is a co-founder and stakeholder in Immunetrics, Inc., Pittsburgh, PA, USA; this relationship is managed by the University of Pittsburgh under all applicable institutional and federal guidelines. Paulo Fontes is co-founder and Chairman of the Scientific Advisory Board, VirTech Bio Inc., Natick, MA, USA.
Figure 1. Modeling Methods Example Data: Artificially generated data representing variables of varying levels (high or low) and direction (increasing, decreasing, or non-linear).
Figure 2. PCA Using Example Data: The PCA algorithm was performed on the example dataset, including data from all times, and was set to include enough components to capture at least 70% variance. Results show that the two low variables exhibiting directional changes (C, B) are the primary drivers, followed closely by the two high variables that exhibit directional change (G, F). The pair of non-linear variables (H, D) is next, followed by the non-changing pair (A, E) ranked last. Note the difference in component distribution between directionally changing and non-linear variables, demonstrating PCA's ability to separate variables by category.
Figure 3. DyNA using example data: The DyNA algorithm was run for two different time intervals (0–4 h, 4–24 h) and two different correlation thresholds (0.7, 0.95). In all networks, the algorithm links variables that exhibit both positive (black) and negative (red) correlations in a given time interval. Variables that do not exhibit change (A and E) are correctly left unlinked to the other, changing variables by the algorithm.
Figure 4. DyBN using example data: The DyBN algorithm was performed on the example dataset, including data from all times, resulting in a single network representing the entire time course. This network features variables with higher levels (E, F, G, H) in central roles.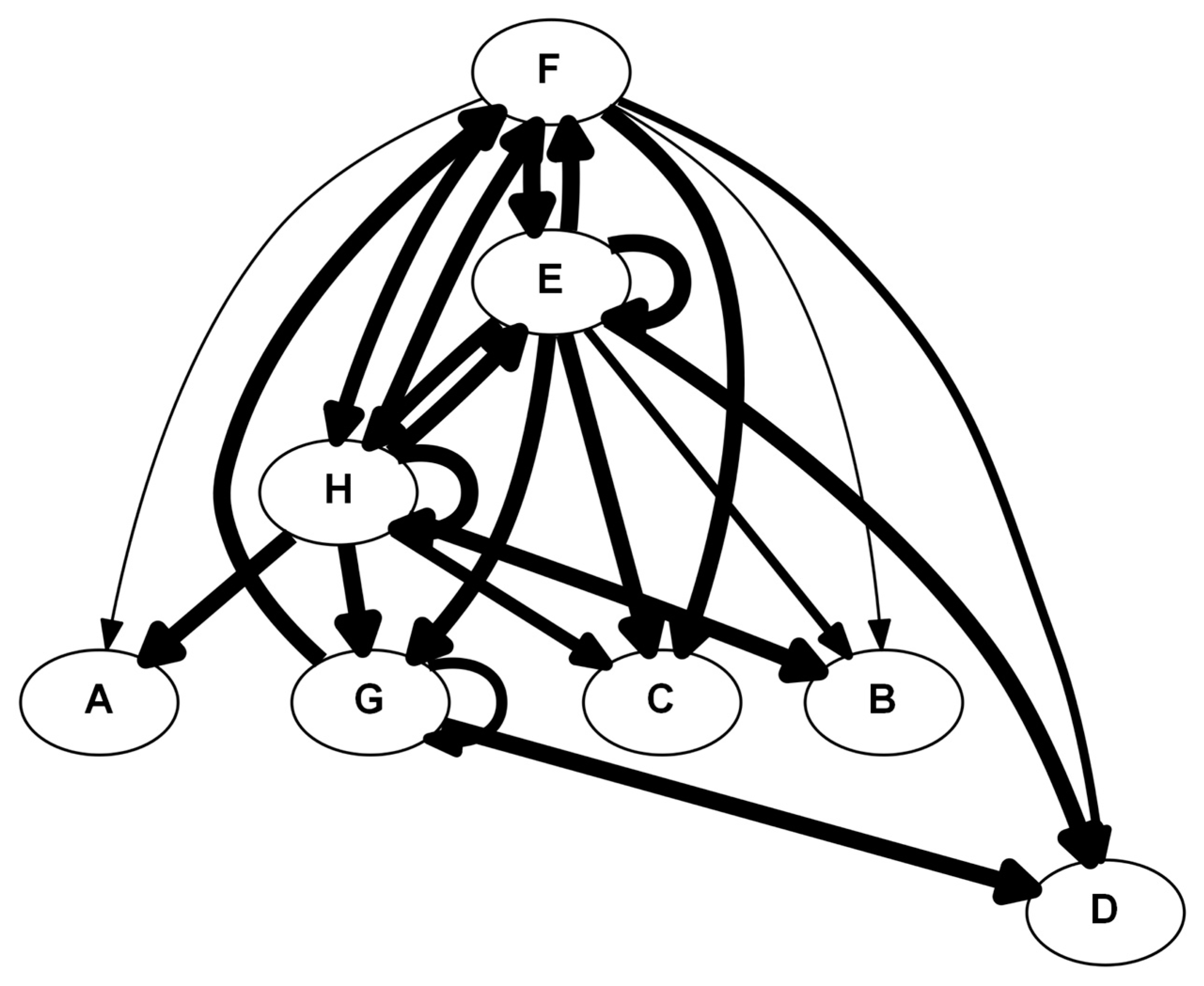 Figure 5. Patient-specific PCA compared to outcomes: Patient-specific PCA was performed, instead of combining data from patients by group. The resulting set of individual results was analyzed using an unsupervised hierarchical clustering algorithm, which was able to separate patients into groups that somewhat associated with different outcomes.
Figure 6. Pediatric acute liver failure (PALF) outcome group DyBN: When performed on each patient group (spontaneous survivors, non-survivors, transplant recipients), DyBN reveals two distinct pathways: one leading to negative feedback-induced resolvable inflammation, and the other to unresolvable inflammation caused by an unchecked positive feedback loop. The network representing patients who went on to receive liver transplants is quite similar to that of spontaneously surviving patients.
Table 1. Metabolomic PCA Comparing Machine Perfusion (MP) and Cold Static Preservation (CSP) *.

| Rank | CSP | MP |
| --- | --- | --- |
| 1 | Ethanolamine | Ribulose |
| 2 | Isoleucine | Ribose |
| 3 | Glycerol-3-Phosphate | GSSG |
| 4 | Cysteine | Glycolate (OH-acetate) |
| 5 | Lactate | Xylonate |
* Of hundreds of metabolites analyzed by PCA, top drivers in the MP response were representative of carbohydrate metabolism (ribulose, ribose, glycolate) and antioxidant defenses (oxidized homo-glutathione). The CSP response appeared to be driven by lipid and protein breakdown (ethanolamine, isoleucine, glycerol-3-phosphate, and cysteine) and oxygen starvation (lactate).
Table 2. Traditional Statistical Analyses of MP vs. CSP Inflammatory Data *.
Mediator
Significant?
(

p

Value)
IFN-α
0.001
TNF-α
0.032
IFN-γ
0.022
IL-4
0.021
IL-1β
<0.001
IL-12/IL-23 (p40)
<0.001
IL-10
No
IL-6
No
IL-8
No
GM-CSF
No
IL-1α
No
IL-1RA
No
IL-2
No
IL-18
No
* Two-way ANOVA on data derived from tissue samples. All variables measured were either not significantly different, or lower in MP.
Table 3. Traditional Statistical Analyses of IL-18 and IL-1RA in MP vs. CSP *.
Sample Type
Cytokine
Protocol
Mean ± SEM, pg/mL

p

Value
Perfusate
IL-18
CSP
738 ± 111
0.299
MP
932 ± 155
IL-1RA
CSP
230 ± 34
0.005
MP
7317 ± 1953
Tissue
IL-18
CSP
1600 ± 153
0.839
MP
1544 ± 243
IL-1RA
CSP
2478 ± 270
0.539
MP
2733 ± 324
* Two-way analysis of variance (ANOVA) on data derived from tissue and perfusate samples. Despite the lack of statistically significant differences in three of four traditional analyses, DyNA and DyBN were able to identify these two variables as key determinants in the overall inflammatory response to organ preservation.

© 2017 by the authors. Licensee MDPI, Basel, Switzerland. This article is an open access article distributed under the terms and conditions of the Creative Commons Attribution (CC BY) license (http://creativecommons.org/licenses/by/4.0/).