Open Access This article is
freely available
re-usable
Article
Applications of a Particular Four-Dimensional Projective Geometry to Galactic Dynamics
Institut de Physique de Nice—UMR7010-UNS-CNRS, Université de Nice Sophia Antipolis, Site Sophia Antipolis, 1361 route des lucioles, 06560 Valbonne, France
Received: 25 June 2018 / Accepted: 1 August 2018 / Published: 3 August 2018
Abstract
:
Relativistic localizing systems that extend relativistic positioning systems show that pseudo-Riemannian space-time geometry is somehow encompassed in a particular four-dimensional projective geometry. The resulting geometric structure is then that of a generalized Cartan space (also called Cartan connection space) with projective connection. The result is that locally non-linear actions of projective groups via homographies systematically induce the existence of a particular space-time foliation independent of any space-time dynamics or solutions of Einstein's equations for example. In this article, we present the consequences of these projective group actions and this foliation. In particular, it is shown that the particular geometric structure due to this foliation is similar from a certain point of view to that of a black hole but not necessarily based on the existence of singularities. We also present a modified Newton's laws invariant with respect to the homographic transformations induced by this projective geometry. Consequences on galactic dynamics are discussed and fits of galactic rotational velocity curves based on these modifications which are independent of any Modified Newtonian Dynamics (MOND) or dark matter theories are presented.
Keywords:
projective geometry; general relativity; relativistic localizing systems; relativistic positioning systems; rotational velocity curve; hyperbolic space; Newton's law; black hole
PACS:
04.20.-q; 04.20.Cv; 04.50.-h; 04.50.Kd; 04.80.-y; 04.90.+e; 98.10.+z; 95.30.-k; 95.30.Sf; 98.80.Jk
Funding
This research received no external funding.
Acknowledgments
The author would like to thank Frederico Lelli (European Southern Observatory) for his suggestions of formulas for the determination of total surface brightness density (
SB
) and his advices. The author would also like to thank Ralf Hofmann (University of Heidelberg) and Thierry Grandou (Université de Nice–Sophia Antipolis) for their criticisms and discussions on this subject at the ICNAAM conference where a non-detailed presentation [
32
] of this work was presented at the Session-Workshop: 'Nonperturbative Quantum Field Theory III,' organized by Ralf Hofmann.
Conflicts of Interest
The authors declare no conflict of interest.
| | |
| --- | --- |
| 1. | We shall throughout this paper adhere to the convention that Greek suffixes shall take on values from 0 to 4 and Latin suffixes only the values 1 to 4. |
| 2. | It is important to note for the continuation that the hyperbolic space is not the whole set of points such that there exists a point such that and . This means that the hyperbolic space is not the image by sections of , i.e., such that ; although maps can be defined from the hyperbolic space to . |

Figure 1. Case with , and : the middle figure is a zoom view from above of the peak visible on the left figure. The figure on the right is the figure in the middle seen from below.


Figure 2.
Same as
Figure 1
but with anisotropic Newton's law and with .


Figure 3.
Same as
Figure 1
but with anisotropic Newton's law and with and .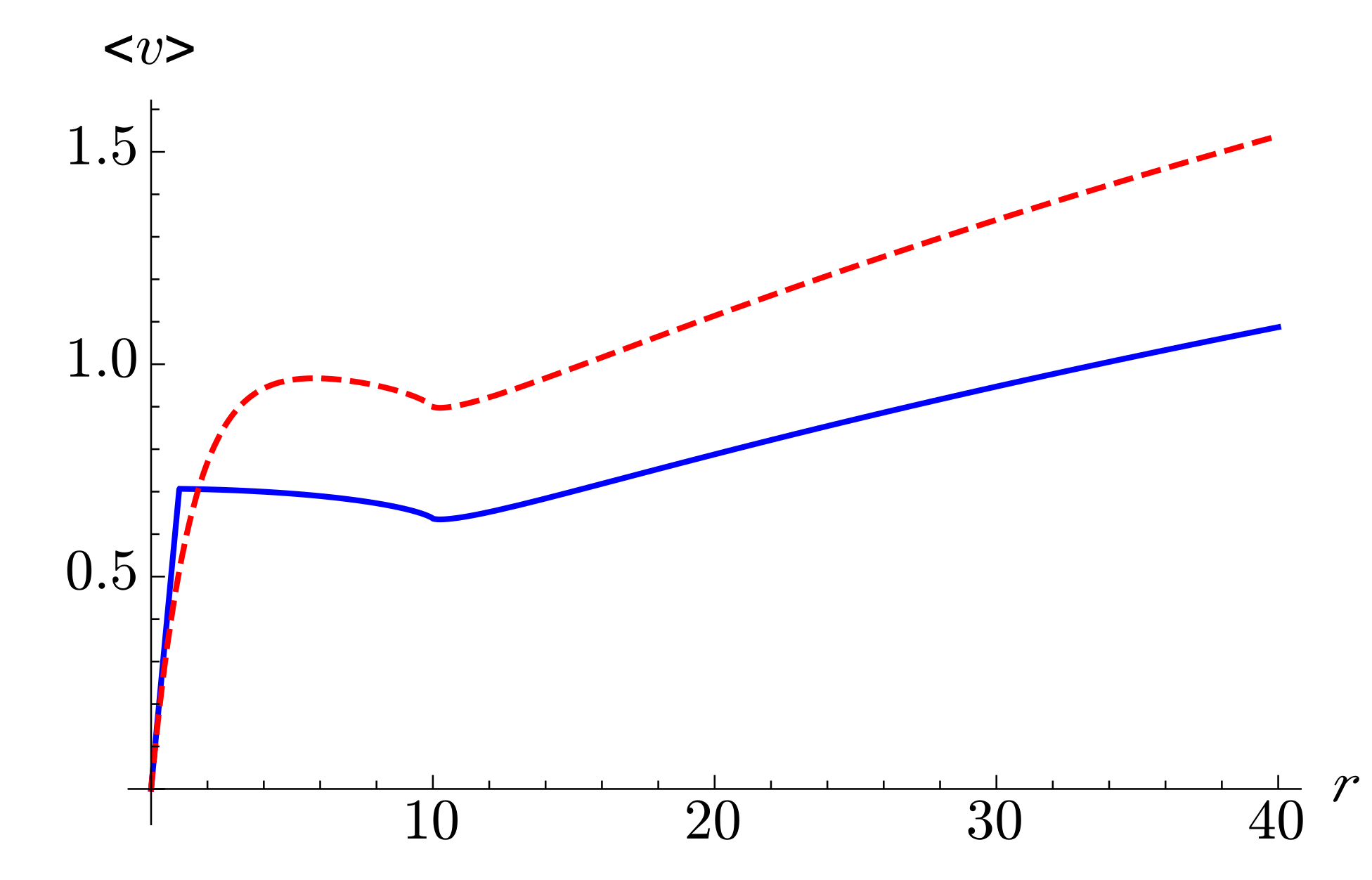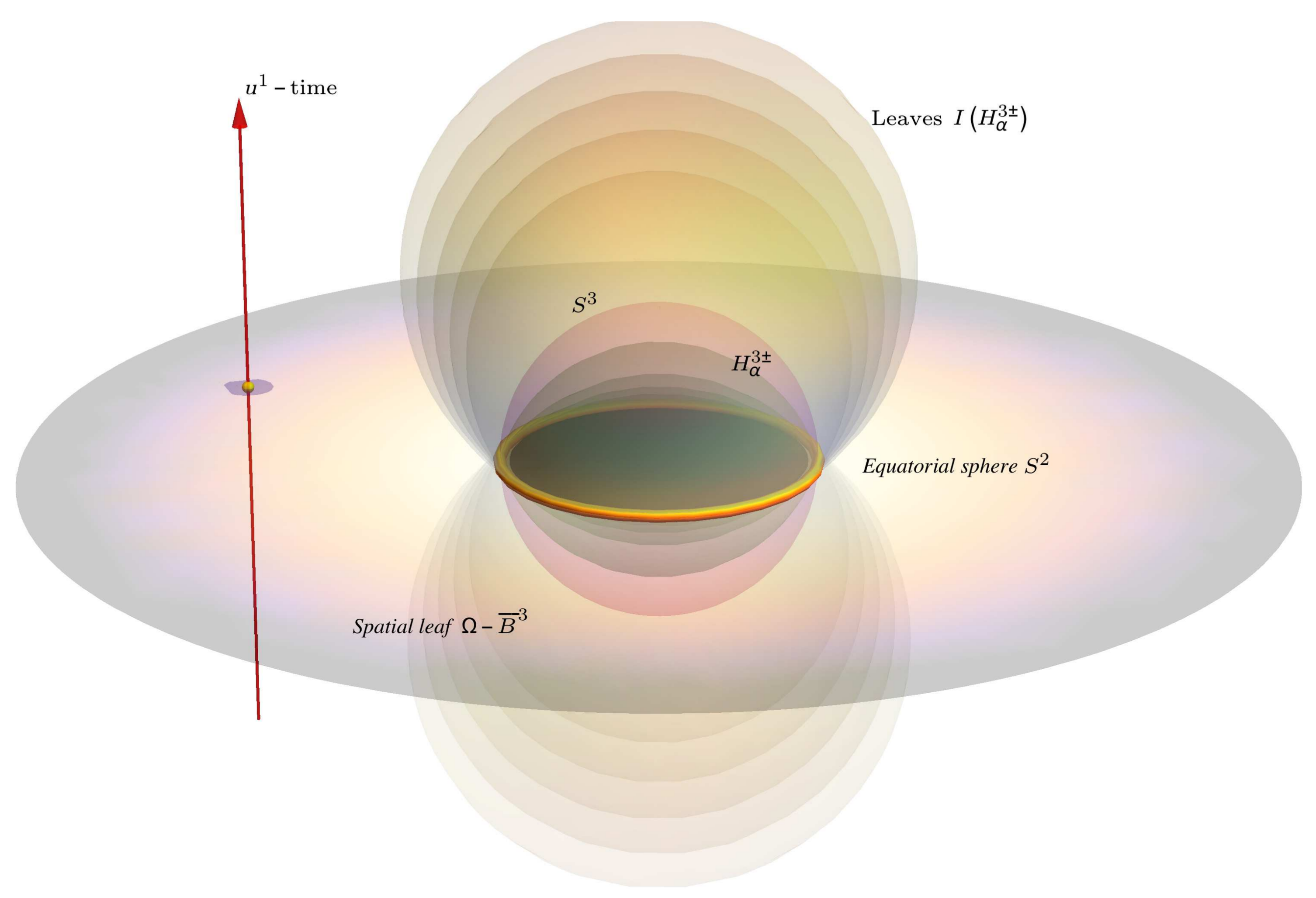 Figure 6. NGC6503 - Type SAcd. Figure on the left: Surface brightness density . . Figure on the right: Rotational velocity curve. .


Figure 7. LSBC F583-01—Type Sm. Figure on the left: Surface brightness density . . Figure on the right: Rotational velocity curve. Green solid curve: . Red dashed curve: .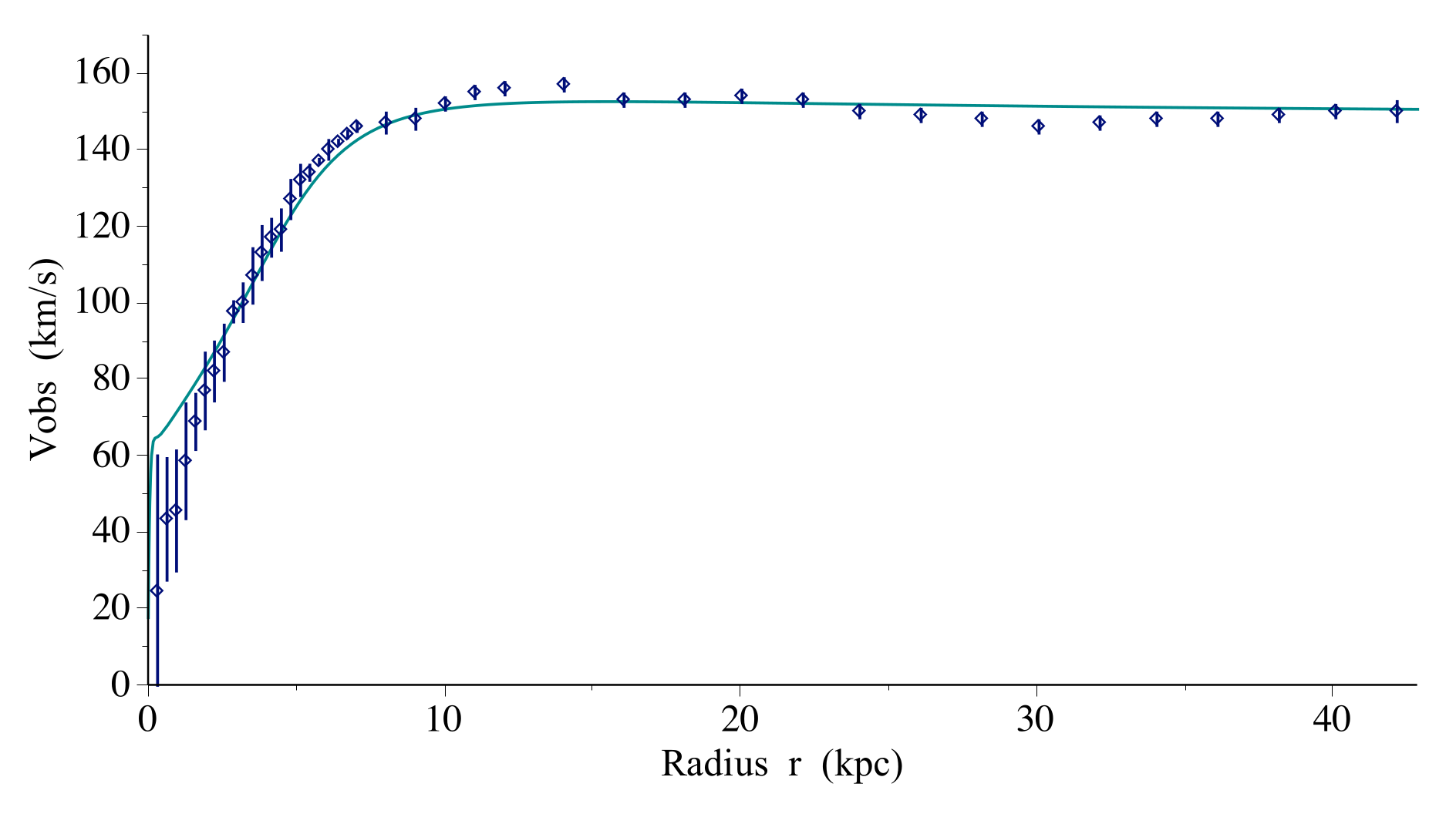 © 2018 by the author. Licensee MDPI, Basel, Switzerland. This article is an open access article distributed under the terms and conditions of the Creative Commons Attribution (CC BY) license (http://creativecommons.org/licenses/by/4.0/).