Liposome-Based Adjuvants for Subunit Vaccines: Formulation Strategies for Subunit Antigens and Immunostimulators
1
Department of Pharmacy, Faculty of Health and Medical Sciences, University of Copenhagen, Universitetsparken 2, 2100 Copenhagen Ø, Denmark
2
Department of Infectious Disease Immunology, Statens Serum Institut, Artillerivej 5, 2300 Copenhagen S, Denmark
*
Author to whom correspondence should be addressed.
Academic Editor: Natasa Skalko-Basnet
Received: 21 December 2015 / Revised: 26 February 2016 / Accepted: 4 March 2016 / Published: 10 March 2016
Abstract
The development of subunit vaccines has become very attractive in recent years due to their superior safety profiles as compared to traditional vaccines based on live attenuated or whole inactivated pathogens, and there is an unmet medical need for improved vaccines and vaccines against pathogens for which no effective vaccines exist. The subunit vaccine technology exploits pathogen subunits as antigens, e.g., recombinant proteins or synthetic peptides, allowing for highly specific immune responses against the pathogens. However, such antigens are usually not sufficiently immunogenic to induce protective immunity, and they are often combined with adjuvants to ensure robust immune responses. Adjuvants are capable of enhancing and/or modulating immune responses by exposing antigens to antigen-presenting cells (APCs) concomitantly with conferring immune activation signals. Few adjuvant systems have been licensed for use in human vaccines, and they mainly stimulate humoral immunity. Thus, there is an unmet demand for the development of safe and efficient adjuvant systems that can also stimulate cell-mediated immunity (CMI). Adjuvants constitute a heterogeneous group of compounds, which can broadly be classified into delivery systems or immunostimulators. Liposomes are versatile delivery systems for antigens, and they can carefully be customized towards desired immune profiles by combining them with immunostimulators and optimizing their composition, physicochemical properties and antigen-loading mode. Immunostimulators represent highly diverse classes of molecules, e.g., lipids, nucleic acids, proteins and peptides, and they are ligands for pattern-recognition receptors (PRRs), which are differentially expressed on APC subsets. Different formulation strategies might thus be required for incorporation of immunostimulators and antigens, respectively, into liposomes, and the choice of immunostimulator should ideally be based on knowledge regarding the specific PRR expression profile of the target APCs. Here, we review state-of-the-art formulation approaches employed for the inclusion of immunostimulators and subunit antigens into liposome dispersion and their optimization towards robust vaccine formulations.
View Full-Text
►

▼

Figures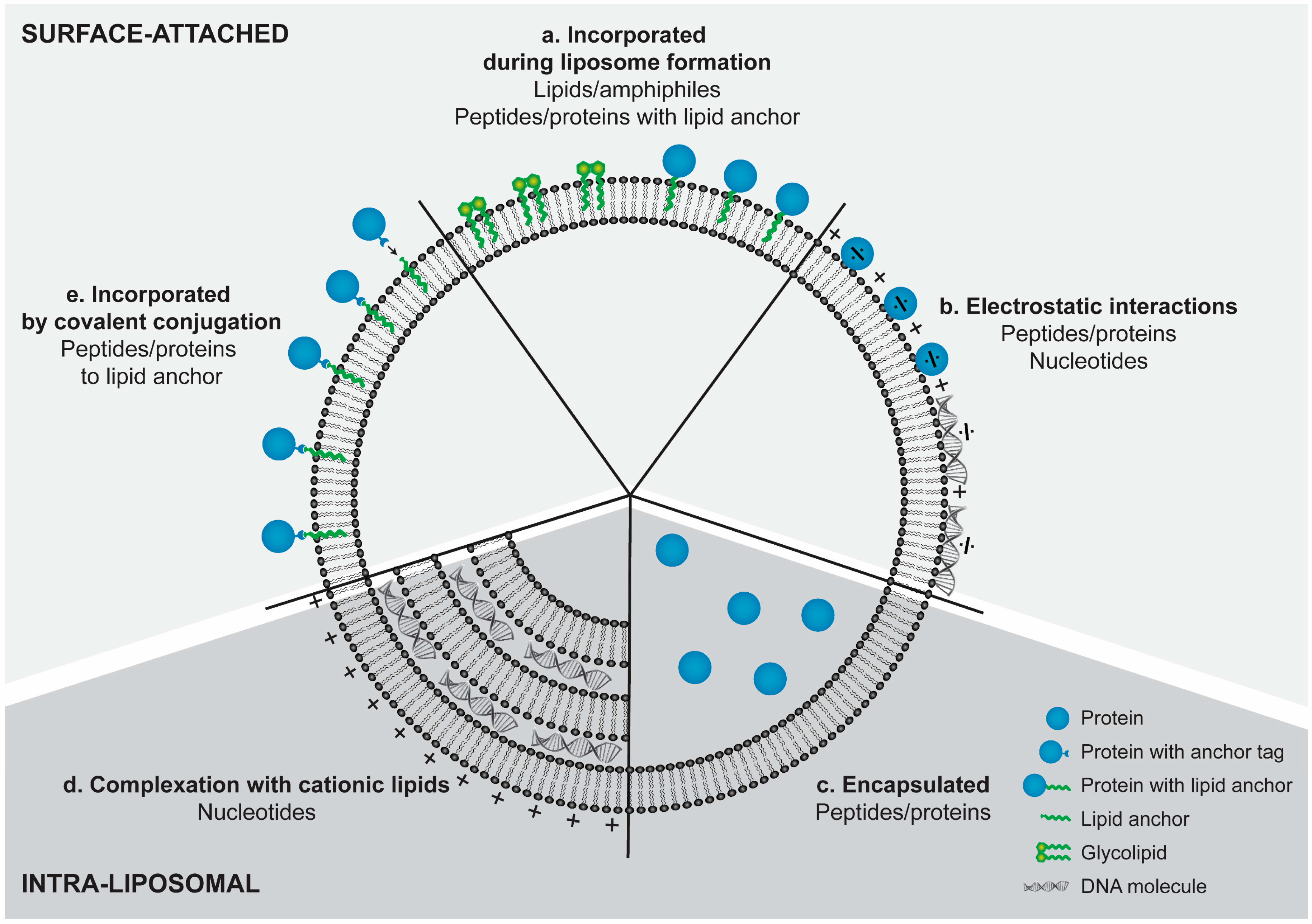 Figure 1
This is an open access article distributed under the
Creative Commons Attribution License
which permits unrestricted use, distribution, and reproduction in any medium, provided the original work is properly cited (CC BY 4.0).

Share & Cite This Article
MDPI and ACS Style
Tandrup Schmidt, S.; Foged, C.; Smith Korsholm, K.; Rades, T.; Christensen, D. Liposome-Based Adjuvants for Subunit Vaccines: Formulation Strategies for Subunit Antigens and Immunostimulators. Pharmaceutics 2016, 8, 7.
Note that from the first issue of 2016, MDPI journals use article numbers instead of page numbers. See further details here.
Related Articles
Comments
[Return to top]