Meningitis Caused by Toscana Virus Is Associated with Strong Antiviral Response in the CNS and Altered Frequency of Blood Antigen-Presenting Cells
1
Department of Experimental, Diagnostic and Specialty Medicine, University of Bologna, 40138 Bologna, Italy
2
Unit of Microbiology, Regional Reference Centre for Microbiological Emergencies (CRREM), St. Orsola-Malpighi University Hospital, via Massarenti 9, 40138 Bologna, Italy
3
Infectious Disease Unit, Department of Medical and Surgical Science, University of Bologna, 40138 Bologna, Italy
4
Infectious Disease Unit, G.B. Morgagni-Pierantoni Hospital, 47121 Forlì, Italy
5
Infectious Disease Unit, Infermi Hospital, 47923 Rimini, Italy
6
Division of Infectious Diseases, St. Maria delle Croci Hospital, 48121 Ravenna, Italy
7
Unit of Infectious Diseases and Hepatology, Parma University Hospital, 43126 Parma, Italy
8
Infectious Disease Division, Reggio Emilia Hospital, 42100 Reggio Emilia, Italy
9
Emergency Department, Ospedale Civile St. Maria della Scaletta, 40026 Imola, Italy
10
Department of Physics and Astronomy and Galvani Center for Biocomplexity, University of Bologna, 40127 Bologna, Italy
11
Unit of Microbiology, "AUSL della Romagna" Hub Laboratory, 47522 Pievesestina, (FC), Italy
*
Author to whom correspondence should be addressed.
Academic Editor: Andrew Mehle
Received: 21 August 2015 / Revised: 28 October 2015 / Accepted: 3 November 2015 / Published: 11 November 2015
Abstract
Toscana virus (TOSV) is a Phlebotomus-transmitted RNA virus and a frequent cause of human meningitis and meningoencephalitis in Southern Europe during the summer season. While evidence for TOSV-related central nervous system (CNS) cases is increasing, little is known about the host defenses against TOSV. We evaluated innate immune response to TOSV by analyzing frequency and activation of blood antigen-presenting cells (APCs) and cytokine levels in plasma and cerebrospinal fluid (CSF) from patients with TOSV neuroinvasive infection and controls. An altered frequency of different blood APC subsets was observed in TOSV-infected patients, with signs of monocytic deactivation. Nevertheless, a proper or even increased responsiveness of toll-like receptor 3 and 7/8 was observed in blood APCs of these patients as compared to healthy controls. Systemic levels of cytokines remained low in TOSV-infected patients, while levels of anti-inflammatory and antiviral mediators were significantly higher in CSF from TOSV-infected patients as compared to patients with other infectious and noninfectious neurological diseases. Thus, the early host response to TOSV appears effective for viral clearance, by proper response to TLR3 and TLR7/8 agonists in peripheral blood and by a strong and selective antiviral and anti-inflammatory response in the CNS.
View Full-Text
►

▼

Figures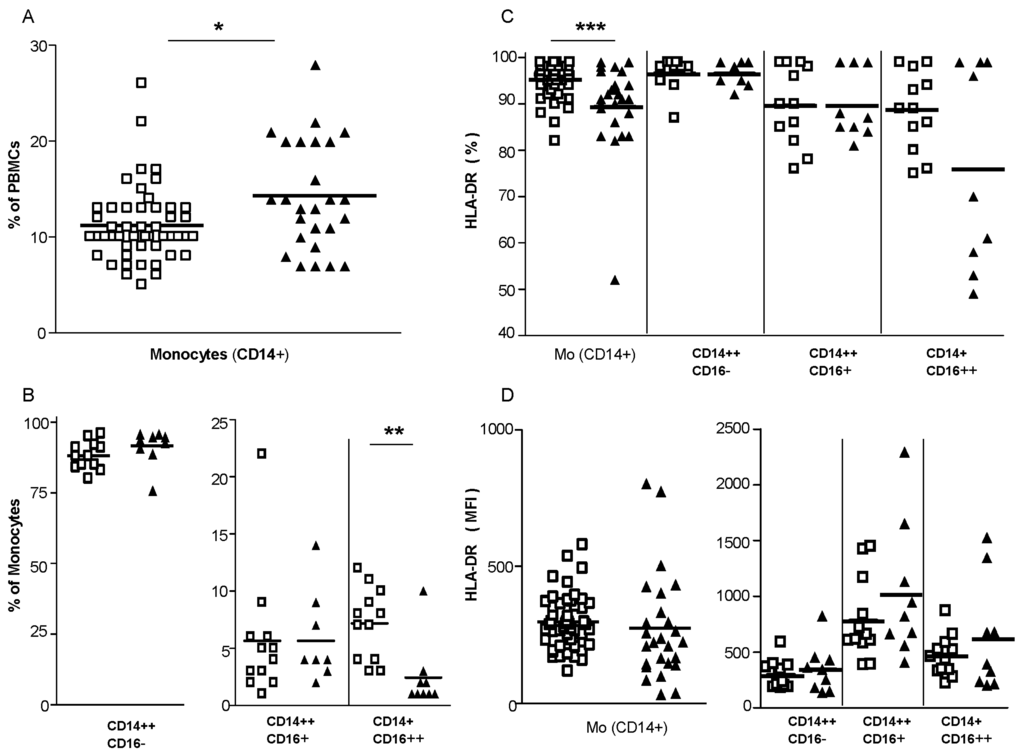 Figure 1
This is an open access article distributed under the
Creative Commons Attribution License
which permits unrestricted use, distribution, and reproduction in any medium, provided the original work is properly cited (CC BY 4.0).

Share & Cite This Article
MDPI and ACS Style
Varani, S.; Gelsomino, F.; Bartoletti, M.; Viale, P.; Mastroianni, A.; Briganti, E.; Ortolani, P.; Albertini, F.; Calzetti, C.; Prati, F.; Cenni, P.; Castellani, G.; Morini, S.; Rossini, G.; Landini, M.P.; Sambri, V. Meningitis Caused by Toscana Virus Is Associated with Strong Antiviral Response in the CNS and Altered Frequency of Blood Antigen-Presenting Cells. Viruses 2015, 7, 5831-5843.
Related Articles
Comments
[Return to top]