In the Heart of the Amazon: Noncommunicable Diseases and Apolipoprotein E4 Genotype in the Riverine Population
1
Laboratório de Farmacologia Molecular, Instituto de Ciências Biológicas, Universidade Federal do Pará, Belém 66075-110, Brazil
2
Departamento de Bioquímica e Imunologia, Universidade Federal de Minas Gerais, Belo Horizonte 31270-90, Brazil
3
Laboratório de Investigações em Neurodegeneração e Infecção (Hospital Universitário João de Barros Barreto), Universidade Federal do Pará, Belém 66063-023, Brazil
4
Laboratório de Neuroquímica e Biologia Celular, Instituto de Ciências Biológicas, Universidade Federal do Pará, Belém 66075-110, Brazil
5
Laboratório de Análises Clínicas, Instituto de Ciências Biológicas, Universidade Federal do Pará, Belém 66075-110, Brazil
6
Laboratório da Biologia da Cicatrização, Ontogenia e Nutrição de Tecidos, Departamento de Morfologia e Instituto de Biomedicina, Escola de Medicina, Universidade Federal do Ceará, Fortaleza 60430-160, Brazil
*
Author to whom correspondence should be addressed.
†
These authors had equal contribution.
Received: 5 July 2018 / Revised: 31 July 2018 / Accepted: 7 August 2018 / Published: 7 September 2018
Abstract
The Amazon River basin is the largest tropical forest in the world. Most of the Amazon belongs to Brazil, a developing country that currently faces huge challenges related to the consolidation of its universal healthcare system. Noncommunicable diseases (NCDs) are the leading cause of death in Brazil, accounting for 74% of all deaths, and NCDs are probably underestimated in Amazonian population because of their geographical isolation and the precariousness of riverine communities. Important risk factors, such as genetic susceptibility, remain undetermined in the riverine population. This study performed fasting blood sugar (FBS) and blood pressure measurements and investigated the presence of the ε4 allele of apolipoprotein E (APOE4) to determine the prevalence of diabetes, hypertension and the genetic risk of NCDs. FBS and APOE4 were measured in blood samples from 763 participants using spectrometry and real-time PCR; 67.5% showed altered measurements, and 57.9% had never been diagnosed or treated. Altered FBS was found in 28.3% of the participants, hypertension in 57.6% and APOE4 in 32.0%. The health profile of the riverine population appears to differ from that of urban population in the Amazon. Additional risk factors for NCDs, such as environmental contamination and nutritional transition, may contribute more than increased genetic susceptibility to the prevalence of altered FBS and hypertension. Our results will help guide the development of preventive strategies and governmental actions for more effective management of NCDs in the Amazon area.
View Full-Text
►

▼

Figures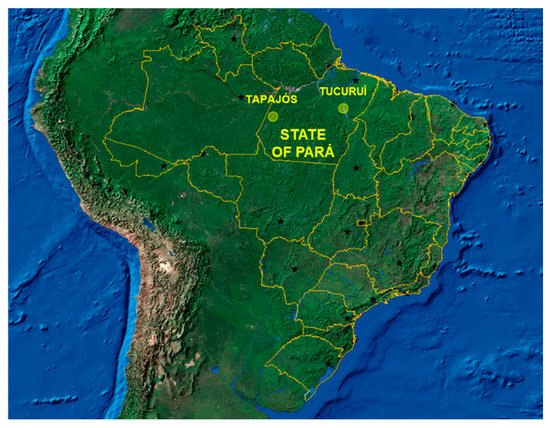 Figure 1
This is an open access article distributed under the
Creative Commons Attribution License
which permits unrestricted use, distribution, and reproduction in any medium, provided the original work is properly cited (CC BY 4.0).

Share & Cite This Article
MDPI and ACS Style
Arrifano, G.P.F.; Alvarez-Leite, J.I.; Souza-Monteiro, J.R.; Augusto-Oliveira, M.; Paraense, R.; Macchi, B.M.; Pinto, A.; Oriá, R.B.; Do Nascimento, J.L.M.; Crespo-Lopez, M.E. In the Heart of the Amazon: Noncommunicable Diseases and Apolipoprotein E4 Genotype in the Riverine Population. Int. J. Environ. Res. Public Health 2018, 15, 1957.
Note that from the first issue of 2016, MDPI journals use article numbers instead of page numbers. See further details here.
Related Articles
Comments
[Return to top]