A Face-Aging Smoking Prevention/Cessation Intervention for Nursery School Students in Germany: An Appearance-Focused Interventional Study
1
Department of Translational Oncology, National Center for Tumor Diseases (NCT), German Cancer Research Center (DKFZ), 69120 Heidelberg, Germany
2
Department of Dermatology, University Hospital Heidelberg, 69120 Heidelberg, Germany
3
German Cancer Consortium (DKTK), University of Heidelberg, 69120 Heidelberg, Germany
4
Department of Cardiology, University Hospital of Cologne, 50937 Cologne, Germany
5
Universities of Giessen and Marburg Lung Center, 35392 Gießen, Germany
6
Institute of Occupational Medicine, Social Medicine and Environmental Medicine, Goethe University, 60590 Frankfurt, Germany
7
Center for Interstitial and Rare Lung Diseases, Pneumology and Respiratory Care Medicine, Thoraxklinik, University of Heidelberg, 69120 Heidelberg, Germany
8
Department of Dermatology and Allergic Diseases, Ulm University Hospital, University of Ulm, 89081 Ulm, Germany
9
Department of Pulmonary Medicine, University of Bonn, 53127 Bonn, Germany
*
Author to whom correspondence should be addressed.
Received: 24 June 2018 / Revised: 24 July 2018 / Accepted: 2 August 2018 / Published: 4 August 2018
Abstract
The Education Against Tobacco (EAT) network delivers smoking prevention advice in secondary schools, typically using the mirroring approach (i.e., a "selfie" altered with a face-aging app and shared with a class). In November 2017, however, the German assembly of EAT opted to expand its remit to include nursing students. To assess the transferability of the existing approach, we implemented it with the self-developed face-aging app "Smokerface" (=mixed − methods approach) in six nursing schools. Anonymous questionnaires were used to assess the perceptions of 197 students (age 18–40 years; 83.8% female; 26.4% smokers; 23.3% daily smokers) collecting qualitative and quantitative data for our cross-sectional study. Most students perceived the intervention to be fun (73.3%), but a minority disagreed that their own animated selfie (25.9%) or the reaction of their peers (29.5%) had motivated them to stop smoking. The impact on motivation not to smoke was considerably lower than experienced with seventh graders (63.2% vs. 42.0%; notably, more smokers also disagreed (45.1%) than agreed (23.5%) with this statement. Agreement rates on the motivation not to smoke item were higher in females than in males and in year 2–3 than in year 1 students. Potential improvements included greater focus on pathology (29%) and discussing external factors (26%). Overall, the intervention seemed to be appealing for nursing students.
View Full-Text
►

▼

Figures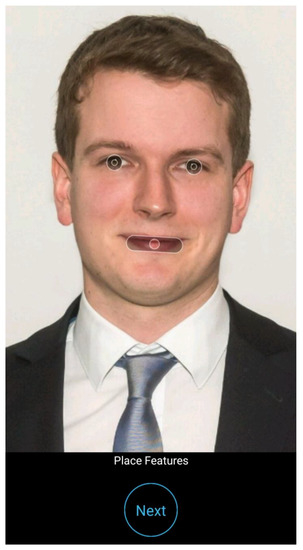 Figure 1
This is an open access article distributed under the
Creative Commons Attribution License
which permits unrestricted use, distribution, and reproduction in any medium, provided the original work is properly cited (CC BY 4.0).

Share & Cite This Article
MDPI and ACS Style
Brinker, T.J.; Alfitian, J.; Seeger, W.; Groneberg, D.A.; Von Kalle, C.; Enk, A.H.; Herth, F.J.F.; Kreuter, M.; Bauer, C.M.; Gatzka, M.; Suhre, J.L. A Face-Aging Smoking Prevention/Cessation Intervention for Nursery School Students in Germany: An Appearance-Focused Interventional Study. Int. J. Environ. Res. Public Health 2018, 15, 1656.
Note that from the first issue of 2016, MDPI journals use article numbers instead of page numbers. See further details here.
Related Articles
Comments
[Return to top]