Sulfated Galactofucan from the Brown Alga
Saccharina latissima

—Variability of Yield, Structural Composition and Bioactivity

*

Author to whom correspondence should be addressed.

Pharmaceutical Institute, Christian-Albrechts-University of Kiel, Gutenbergstrasse 76, 24118 Kiel, Germany

Academic Editor: Orazio Taglialatela-Scafati

Received: 16 September 2014 / Accepted: 17 December 2014 / Published: 26 December 2014
Abstract
The fucose-containing sulfated polysaccharides (SP) from brown algae exhibit a wide range of bioactivities and are, therefore, considered promising candidates for health-supporting and medicinal applications. A critical issue is their availability in high, reproducible quality. The aim of the present study was to fractionate and characterize the SP extracted from
Saccharina latissima
(S.l.-SP) harvested from two marine habitats, the Baltic Sea and North Atlantic Ocean, in May, June and September. The fractionation of crude S.l.-SP by anion exchange chromatography including analytical investigations revealed that S.l.-SP is composed of a homogeneous fraction of sulfated galactofucan (SGF) and a mixture of low-sulfated, uronic acid and protein containing heteropolysaccharides. Furthermore, the results indicated that S.l. growing at an intertidal zone with high salinity harvested at the end of the growing period delivered the highest yield of S.l.-SP with SGF as the main fraction (67%). Its SGF had the highest degree of sulfation (0.81), fucose content (86.1%) and fucose/galactose ratio (7.8) and was most active (e.g., elastase inhibition: IC
50
0.21 μg/mL). Thus, S.l. from the North Atlantic harvested in autumn proved to be more appropriate for the isolation of S.l.-SP than S.l. from the Baltic Sea and S.l. harvested in spring, respectively. In conclusion, this study demonstrated that habitat and harvest time of brown algae should be considered as factors influencing the yield as well as the composition and thus also the bioactivity of their SP.
View Full-Text
►

▼

Figures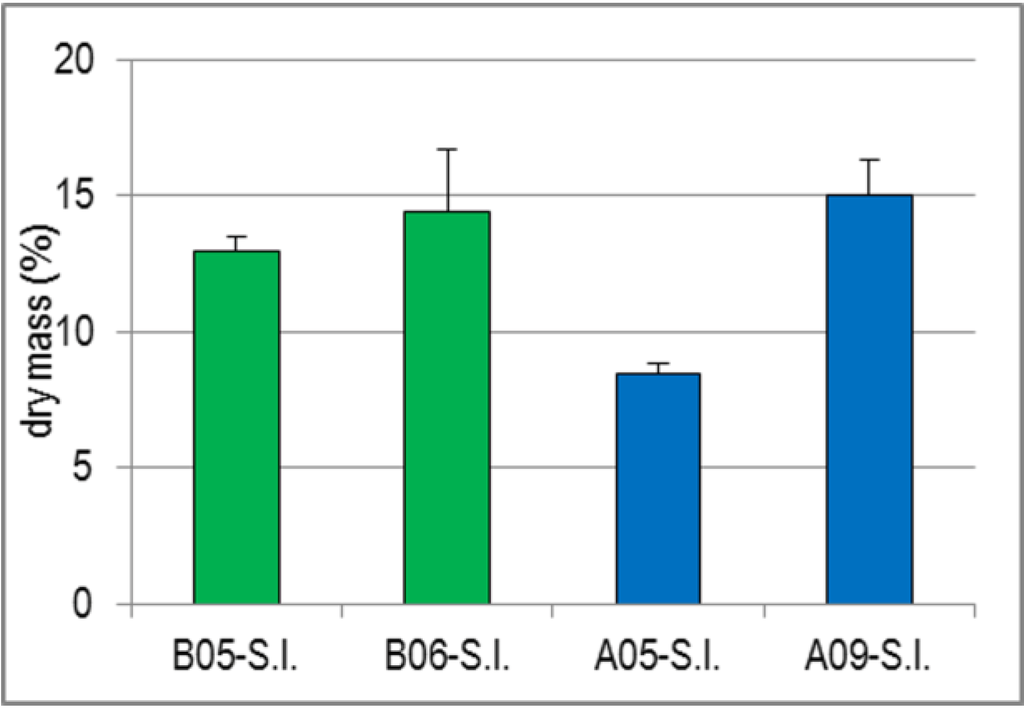 Figure 1
This is an open access article distributed under the
Creative Commons Attribution License
which permits unrestricted use, distribution, and reproduction in any medium, provided the original work is properly cited (CC BY 4.0).

Share & Cite This Article
MDPI and ACS Style
Ehrig, K.; Alban, S. Sulfated Galactofucan from the Brown Alga Saccharina latissima—Variability of Yield, Structural Composition and Bioactivity. Mar. Drugs 2015, 13, 76-101.
Related Articles
Comments
[Return to top]