Chinese Marine Materia Medica. By Huashi Guan and Shuguang Wang. Shanghai Scientific and Technical Publishers, China Ocean Press, and Chemical Industry Press: Shanghai, Beijing, China, 2009; Hardback, 7064 pp; ¥ 2920; ISBN 978-7-5323-9958-1/R•2707; ISBN 978-7-5323-9973-4/R•2708; ISBN 978-7-1220-6012-9
Institut für Pharmazeutische Biologie, Universität Düsseldorf, Gebäude 26.23, Universitätsstraße 1, 40225 Düsseldorf, Germany
Received: 21 October 2013 / Accepted: 12 December 2013 / Published: 7 January 2014
Abstract
China is one of the first countries to use marine materia medica for treating diseases. Ancient books on Chinese herbology, such as
Shennong Bencaojing
(
Shennong's Classic of Materia Medica
),
Xinxiu Bencao
(
Newly Revised Materia Medica
) and
Bencao Gangmu
(
Compendium of Materia Medica
), have detailed more than 110 marine herbs and thousands of marine herbal formulas (including those for Chinese food therapy). A great deal of information on marine herbs and their applications in medicine, collected over thousands of years, has provided an important foundation for modern research in the area of marine drugs. Thanks to these records and references, the research and development of modern Chinese marine drugs continue to evolve and mature. Since the middle of the 20th century, special attention has been paid to traditional Chinese medicine, resulting in a significant increase in the number of newly discovered marine herbs. Comprehensive surveys in the past have also created a wealth of data on the pharmacology, chemistry, biology and ecology of marine medicinal bioresources. After thousands of years of research, historical references to traditional marine herbs are scattered throughout ancient books, local chronicles, medical books, or monographs on medicinal herbs. Unfortunately, there is no systematic way to collate or scientifically verify these references. Furthermore, during the last century, scientists around the world have accumulated large quantities of information on marine natural products, but these are also scattered throughout academic books and journals.
View Full-Text
►

▼

Figures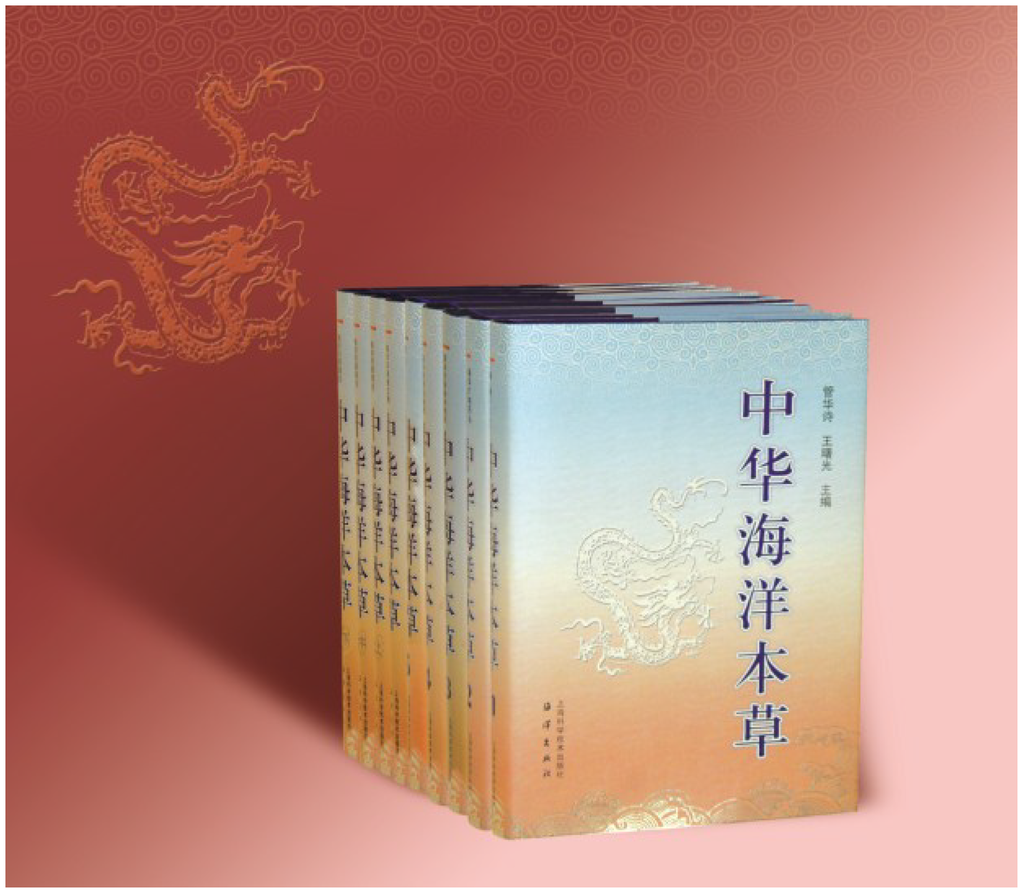 Figure 1

Share & Cite This Article
MDPI and ACS Style
Proksch, P. Chinese Marine Materia Medica. By Huashi Guan and Shuguang Wang. Shanghai Scientific and Technical Publishers, China Ocean Press, and Chemical Industry Press: Shanghai, Beijing, China, 2009; Hardback, 7064 pp; ¥ 2920; ISBN 978-7-5323-9958-1/R•2707; ISBN 978-7-5323-9973-4/R•2708; ISBN 978-7-1220-6012-9. Mar. Drugs 2014, 12, 193-195.
Related Articles
Comments
[Return to top]