Natural Products from Antarctic Colonial Ascidians of the Genera
Aplidium

and

Synoicum

: Variability and Defensive Role

1

Department of Animal Biology (Invertebrates), Faculty of Biology, University of Barcelona, Av. Diagonal 643, Barcelona 08028, Catalunya, Spain

2

Institute of Biomolecular Chemistry, CNR, Via Campi Flegrei 34, Pozzuoli I-80078, Napoli, Italy

3

Department of Fundamental Chemistry, Faculty of Science, Campus Zapateira, University of La Coruña, A Coruña 15071, Spain

4

Department of Marine Science and Applied Biology, University of Alicante, Carretera San Vicente del Raspeig s/n, Alicante 03690, Spain

*

Author to whom correspondence should be addressed.

Received: 29 June 2012 / Revised: 1 August 2012 / Accepted: 8 August 2012 / Published: 20 August 2012
Abstract
Ascidians have developed multiple defensive strategies mostly related to physical, nutritional or chemical properties of the tunic. One of such is chemical defense based on secondary metabolites. We analyzed a series of colonial Antarctic ascidians from deep-water collections belonging to the genera
Aplidium
and
Synoicum
to evaluate the incidence of organic deterrents and their variability. The ether fractions from 15 samples including specimens of the species
A.
falklandicum
,
A.
fuegiense
,
A.
meridianum
,
A.
millari
and
S.
adareanum
were subjected to feeding assays towards two relevant sympatric predators: the starfish
Odontaster
validus
, and the amphipod
Cheirimedon
femoratus
. All samples revealed repellency. Nonetheless, some colonies concentrated defensive chemicals in internal body-regions rather than in the tunic. Four ascidian-derived meroterpenoids, rossinones B and the three derivatives 2,3-epoxy-rossinone B, 3-epi-rossinone B, 5,6-epoxy-rossinone B, and the indole alkaloids meridianins A–G, along with other minoritary meridianin compounds were isolated from several samples. Some purified metabolites were tested in feeding assays exhibiting potent unpalatabilities, thus revealing their role in predation avoidance. Ascidian extracts and purified compound-fractions were further assessed in antibacterial tests against a marine Antarctic bacterium. Only the meridianins showed inhibition activity, demonstrating a multifunctional defensive role. According to their occurrence in nature and within our colonial specimens, the possible origin of both types of metabolites is discussed.
View Full-Text
►

▼

Figures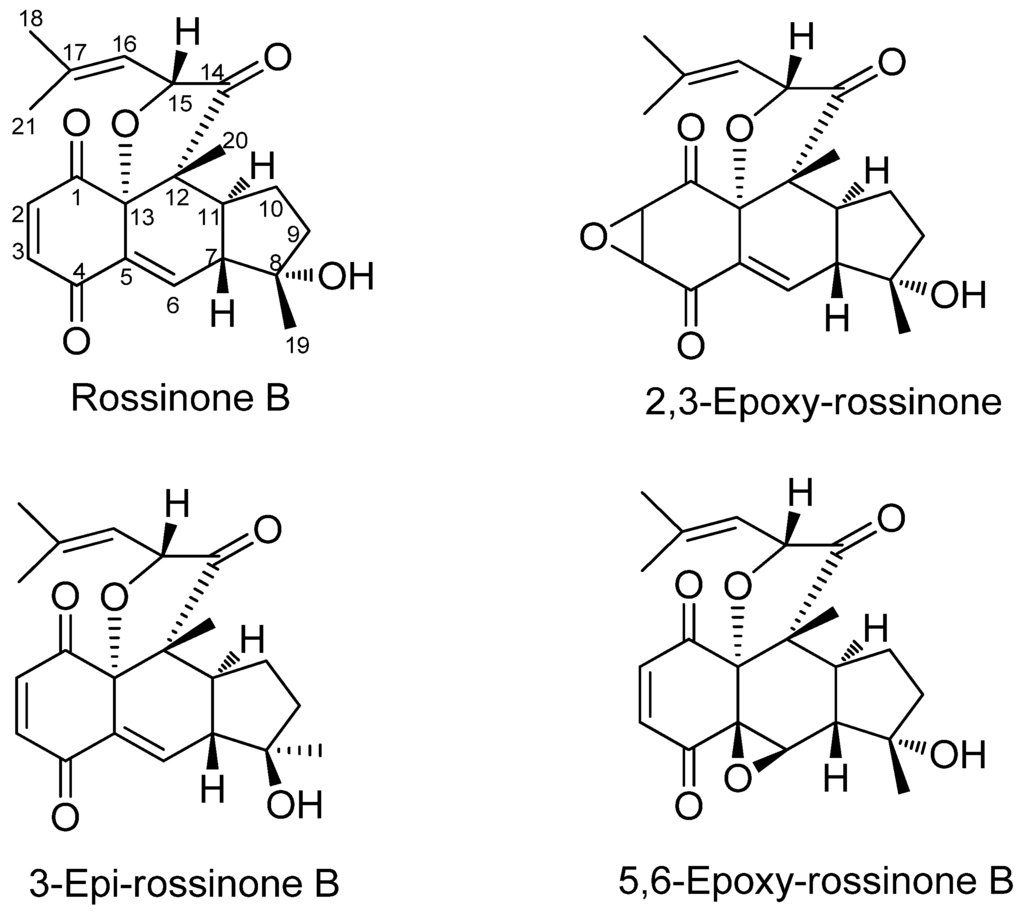 Figure 1

Share & Cite This Article
MDPI and ACS Style
Núñez-Pons, L.; Carbone, M.; Vázquez, J.; Rodríguez, J.; Nieto, R.M.; Varela, M.M.; Gavagnin, M.; Avila, C. Natural Products from Antarctic Colonial Ascidians of the Genera Aplidium and Synoicum: Variability and Defensive Role. Mar. Drugs 2012, 10, 1741-1764.
Related Articles
Comments
[Return to top]