Need Help?
Support
Find support for a specific problem in the support section of our website.
Get Support
Feedback
Please let us know what you think of our products and services.
Give Feedback
Information
Visit our dedicated information section to learn more about MDPI.
Get Information
clear
18 September 2023
MDPI is Sponsoring the OASPA 2023 Conference on Open Scholarship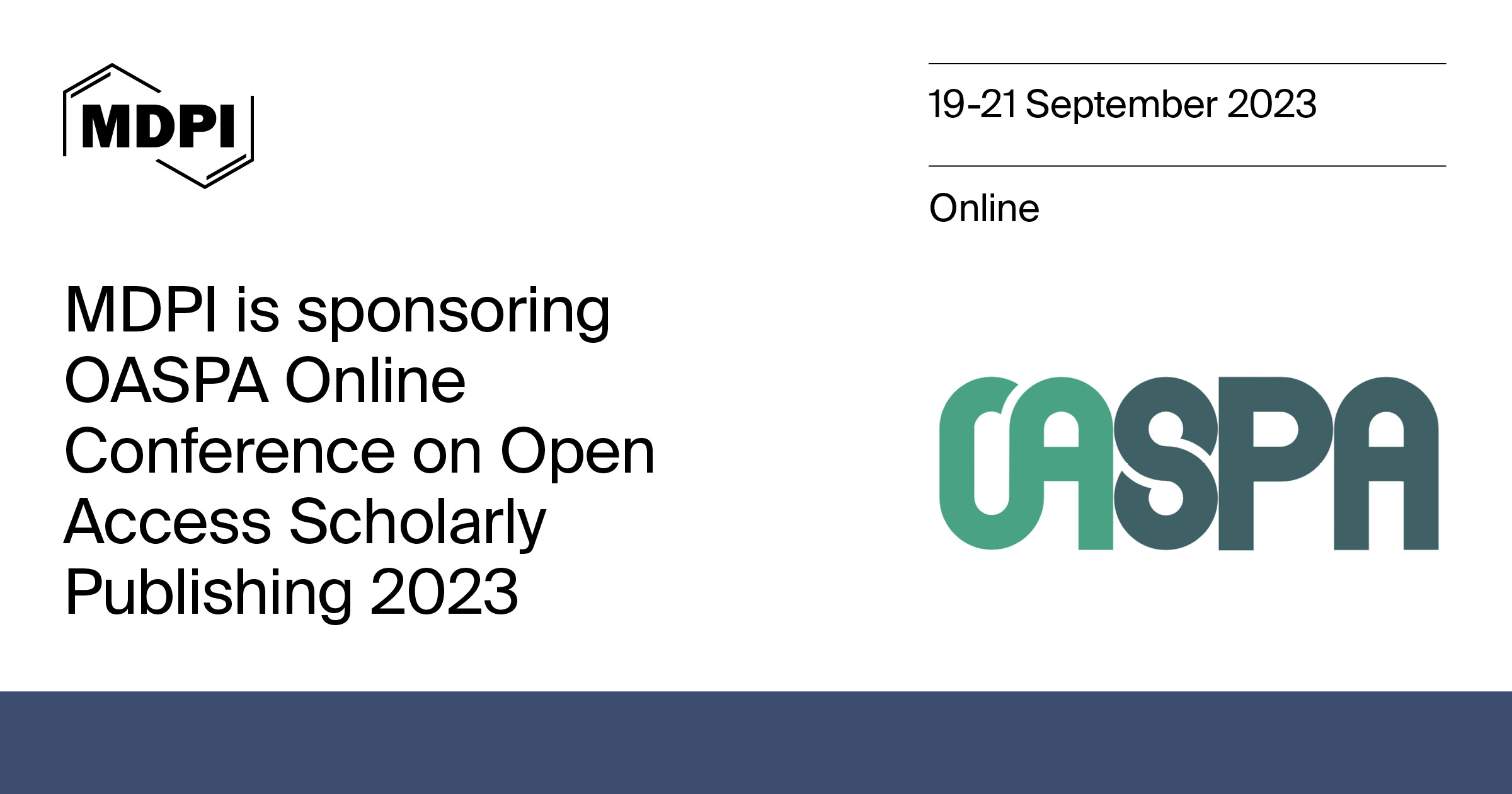 MDPI is proud to be a platinum sponsor for the OASPA Conference 2023!
About the event
The OASPA annual conference brings the open access community together to discuss new developments and innovations in scholarly publishing, and unite in our shared goal to enable research around the world to be openly accessible. The 2023 online conference will encourage participants to work towards making equitable open scholarship a reality and will address many timely and fundamental topics relating to open scholarly communication.
When?
19–21 September 2023
Fortmat?
Online
What to expect?
Some of the interesting topics that will be presented at the conference.
A progress Check on Scholarly Reform
Overcoming obstacles in policy development
Artificial Intelligence and its implications for journals
Supporting Open Peer Review and Global Preprint Adoption Trends
and many more!
The program of the conference can be accessed here.
Check the latest tweets! Or any incoming news on LinkedIn!
--
For corporate conference sponsorship inquiries please contact Elena Gonzalez or Arianna Bruno.