Need Help?
Support
Find support for a specific problem in the support section of our website.
Get Support
Feedback
Please let us know what you think of our products and services.
Give Feedback
Information
Visit our dedicated information section to learn more about MDPI.
Get Information
clear
14 March 2023

Annual Report 2022—Released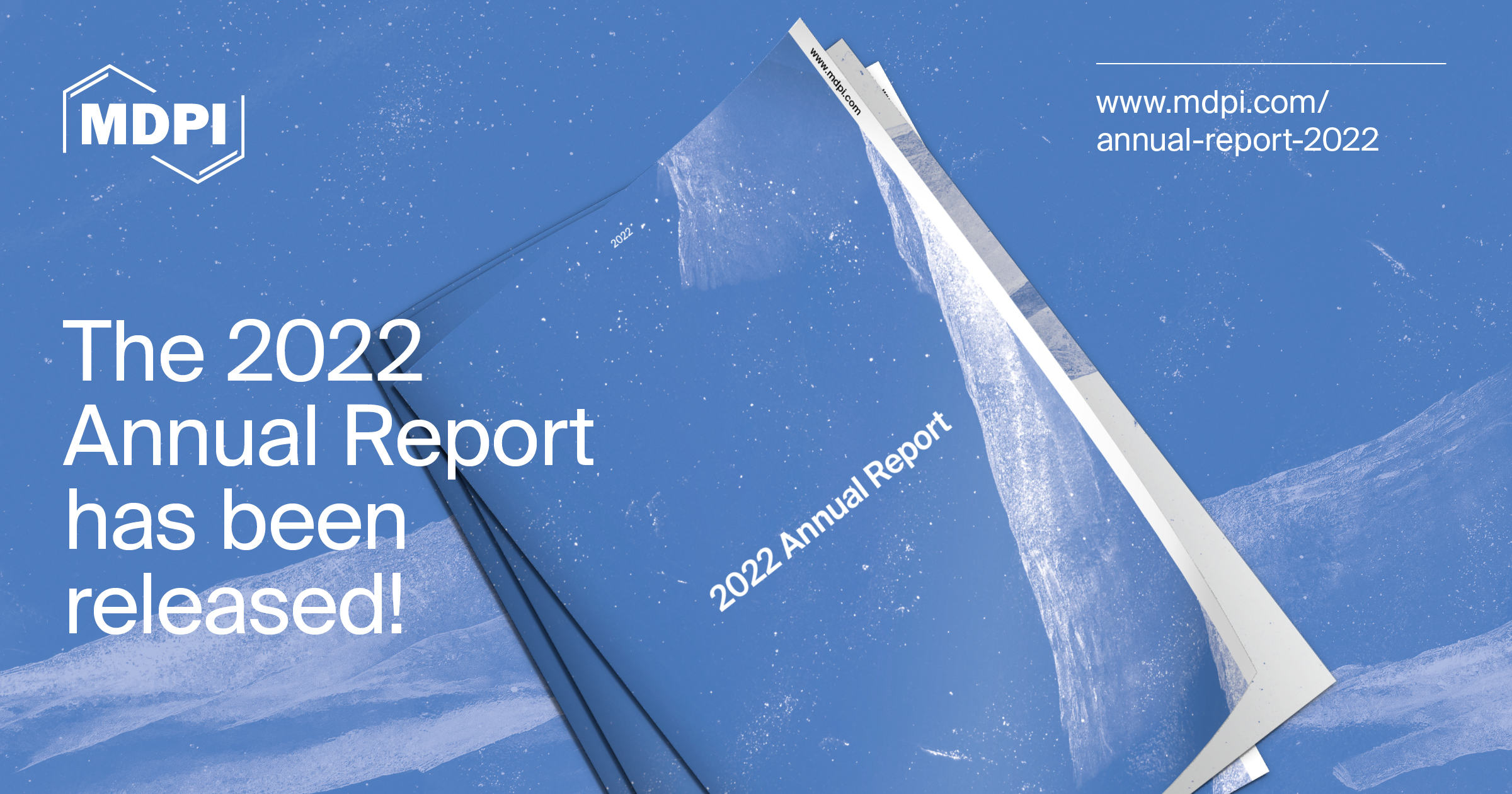 It is our pleasure to announce the release of the 2022 Annual Report. 2022 was another milestone year for MDPI as we published the one millionth article, welcomed more than a thousand new colleagues to our global workforce, returned to hosting in-person conferences, and established 32 brand-new journals and 18 new affiliation agreements with scholarly societies.
Last year, our journals continued to be among the driving forces in the global transition to open access publishing. We took this opportunity to highlight many of the initiatives underway to support scientists and their work.
We invite you to read our Annual Report. You can view the online report here, or directly download the full report here.