Need Help?
Support
Find support for a specific problem in the support section of our website.
Get Support
Feedback
Please let us know what you think of our products and services.
Give Feedback
Information
Visit our dedicated information section to learn more about MDPI.
Get Information
clear
13 October 2020

3rd Free Webinar on Biomolecules: Role of Nrf2 in Neurodegeneration: Novel Molecular Mechanisms and Therapeutic Approaches—16th October 2020
MDPI has provided several free open platforms that may help accelerate scientific exchange and support academics during this particularly difficult period. Thanks to our brilliant technical support, we are pleased to report that the third Free Webinar on Biomolecules: Role of Nrf2 in Neurodegeneration: Novel Molecular Mechanisms and Therapeutic Approaches is coming soon.
Date: 16 October 2020 03:00pm (CEST)
Duration: Maximum 2 hours
Webinar ID: 863 2534 8347
Register for Free Here: https://biomolecules-3.sciforum.net/
Chair: Prof. Dr. Isabel Lastres-Becker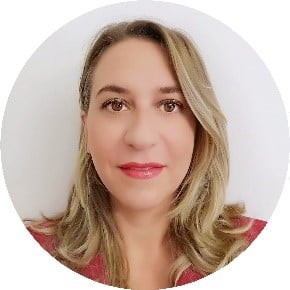 Department of Biochemistry, School of Medicine, Universidad Autonoma de Madrid, Madrid, Spain.
Centro de Investigación Biomédica en Red sobre Enfermedades Neurodegenerativas (CIBERNED), Instituto de Investigación Sanitaria La Paz (IdiPaz), Instituto de Investigaciones Biomédicas "Alberto Sols", UAM-CSIC, Madrid, Spain.
Dr. Lastres-Becker has more than 20 years of experience in the field of neurodegenerative diseases. The study of neurodegenerative diseases has been at the focus from the beginning of her doctoral thesis and until now, the thread that has guided her entire scientific career. Her work is focused on the molecular bases of neurodegeneration related to proteinopathy, neuroinflammation, and oxidative stress. She is the head of the laboratory of "New therapeutic strategies in neurodegenerative diseases: Parkinson's disease (PD), tauopathies and amyotrophic lateral sclerosis (ALS)". The research projects she has developed have a multidisciplinary approach that combines basic and translational research, using cell culture techniques, murine models (transgenic mice and adeno-associated viral vectors), and postmortem samples from patients with AD, PD, and ALS. She is engaged in the development of advanced biological markers, new drugs, and appropriate technology toward establishing treatments for those diseases.
Speakers: Prof. Dr. Bianca Marchetti, Prof. Dr. Manuela G. López, Dr. Fabio Di Domenico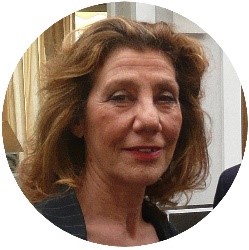 Prof. Dr. Bianca Marchetti
Department of Biomedical and Biotechnological Sciences (BIOMETEC), Pharmacology Section, University of Catania Medical School, Italy.
Dr. Bianca Maria Marchetti is a Full Professor of Pharmacology at the School of Medicine, University of Catania, Italy, and directs the research activities of the Molecular and Experimental Neuropharmacology Section at the OASI Institute—IRCCS-Troina. Studies of the last decades concentrated on glia-neuron dialogue in Parkinson's disease with a specific focus on Nrf2/Wnt-signaling axis, its crosstalk with inflammatory and survival pathways in neuroprotection, the activation of adult neurogenesis, and the development of therapeutic strategies to counteract progressive neuronal degeneration and boost the inherent self-protective and reparative capacities of the aged, injured brain.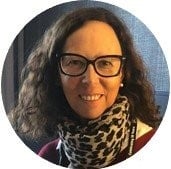 Prof. Dr. Manuela G. López
Instituto Teófilo Hernando for Drug Discovery, Universidad Autónoma de Madrid, Madrid, Spain.
Dr. Manuela G. Lopez is a Full Professor of Pharmacology at the School of Medicine, Autonomous University of Madrid (UAM), Spain. She is the current Director of the Institute Teofilo Hernando for R&D of drugs and trustee of the Foundation Teofilo Hernando. Her research focuses on the R&D of neuroprotective drugs for neurodegenerative diseases and cerebral ischemia, from the identification of new potentially therapeutic targets to the dissection of the mechanism of action of drugs already marketed or newly synthesized. She has published over 150 scientific articles and has an h-index of 48. She is a co-inventor of 11 patents related to neuroprotective compounds for neurodegenerative diseases and stroke and has participated in over thirty research projects as IP or collaborator. At the UAM, she has promoted the teaching of pharmacology, coordinates the Master's Degree in Pharmacological Research, and has mentored 17 Ph.D. theses and 16 Master's theses.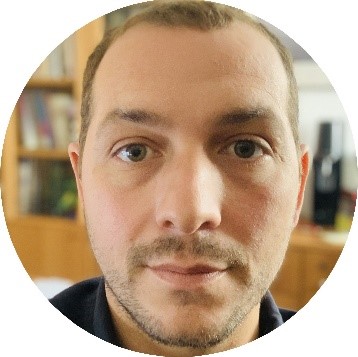 Dr. Fabio Di Domenico
Department of Biochemical Sciences, Sapienza University of Rome, Italy.
Dr. Di Domenico graduated at Sapienza University of Rome where he also obtained his PhD degree in Biochemistry in 2009. Dr. Di Domenico's research is currently focused on understanding the role of defective proteostasis in the development of Alzheimer's-like dementia in order to propose novel effective therapeutic approaches that might ameliorate cognitive decline. Collected data from Dr. Di Domenico's laboratory postulate that aberrant proteostasis, observed in both Alzheimer's and Down syndrome patients, is strictly associated with the increase of oxidative damage as result of compromised antioxidant response and faulty protein degradative systems. Recently, his studies revealed that chronic induction of the unfolded protein response has a prominent role in the development of AD-like dementia in DS brain. Indeed, the pharmacological rescue of UPR function leads to the reduction in neuropathological hallmarks and to decrease in protein oxidation in a mechanism involving the Nrf2 antioxidant response.
Webinar Program
Presentation

Time

Prof. Dr. Isabel Lastres-Becker

Introduction

03:00 pm (CEST)

Prof. Dr. Bianca Marchetti

"Resilience of Nrf2-ARE axis and Wnt/β-catenin intertwined signaling cascades to fight ageing and nigrostriatal degeneration in Parkinson's disease"

03:20 pm (CEST)

Q&A

03:40 pm (CEST)

Prof. Dr. Manuela G. López

"NRF2: a therapeutic target for Alzheimer's disease"

03:50 pm (CEST)

Q&A

04:10 pm (CEST)

Dr. Fabio Di Domenico

"The aberrant crosstalk between PERK and Nrf2 in Down syndrome: A novel target for therapeutic intervention"

04:20 pm (CEST)

Q&A

04:40 pm (CEST)

Discussion and Concluding Remarks

04:50 pm (CEST)
For any questions about the webinar, please send an email to [email protected].