Open Access
Article
Anticancer Phenolics from Dryopteris fragrans (L.) Schott
Received: 1 March 2018 / Revised: 16 March 2018 / Accepted: 16 March 2018 / Published: 17 March 2018
Cited by 1 | PDF Full-text (1186 KB) | HTML Full-text | XML Full-text
Abstract
Cancer is one of the most major diseases that threatens human health and life. The aim of this work was to obtain novel anticancer molecules from D. fragrans, a kind of medicinal plant. The structure of the new compound was identified using
[...] Read more.
Cancer is one of the most major diseases that threatens human health and life. The aim of this work was to obtain novel anticancer molecules from
D. fragrans
, a kind of medicinal plant. The structure of the new compound was identified using spectroscopic data (
1
H-NMR,
13
C-NMR and two dimensions NMR). Its anticancer properties were evaluated using the 3-(4,5-dimethyl-2-thiazolyl)-2,5-diphenyl-2-
H
-tetrazolium bromide (MTT) assay against four human cells including lung cancer cells (A549), breast cancer cells (MCF-7), gastric cancer cells (SGC7901) and noncancerous human umbilical vein endothelial cells (HUVEC). A new phenylpropanoid—(
E
)-caffeic acid-9-
O
-β-
d
-xylpyranosyl-(1→2)-β-
d
-glucopyranosyl ester (
1
), with seven known compounds (
2
–
8
)—was isolated. The IC
50
value of compound
1
against MCF-7 cells was 2.65 ± 0.14 µM, and the IC
50
values of compound
8
against three cancer cells were below 20 µM.
Full article
►

▼

Figures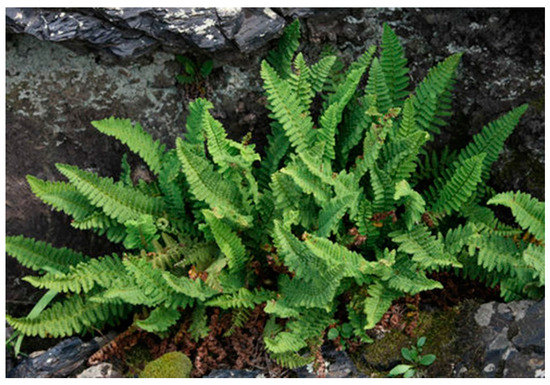 Figure 1