About Molecules
Molecules
(ISSN 1420-3049, CODEN: MOLEFW) is an open access journal covering all aspects of organic chemistry. Originally conceived as a forum for papers on synthetic organic chemistry and natural product chemistry, like the field, Molecules has evolved over its 20 years, with increasing numbers of papers on more theoretical subjects, physical organic chemistry, nanomaterials and polymer chemistry and applied studies. All articles are peer-reviewed and published continously upon acceptance. Molecules is published by MDPI, Basel, Switzerland.
Aims
Our aim is to encourage chemists to publish as much as possible their experimental details, regardless of the field, particularly synthetic procedures and characterization information or computational details. There is no restriction on the length of the experimental section. In addition, availability of compound samples is published and considered as important information. Authors are encouraged to register or deposit their chemical samples through the non-profit international organization Molecular Diversity Preservation International (MDPI).
Molecules has been launched in 1996 to preserve and exploit molecular diversity of both, chemical information and chemical substances.
Scope
Subject areas include:
• compound preparation (synthesis, biosynthesis, extraction, etc.)
• structural elucidation (X-ray crystallography, NMR, etc.)
• chemical and biological activities
• applications as functional materials, additives, catalysts, etc.
• combinatorial synthesis and parallel synthesis
• engineering and robotics of multi-step synthesis
• applications of compound collections (such as high throughput screening) and combinatorial compound libraries
• molecular diversity assessments
• compound archives management
• compound database design and management
• theoretical studies with a focus on organic materials
• physical organic chemistry
• polymers and their applications
• nanomaterials
• bioorganic chemistry
• organometallic chemistry
• green chemistry
• photochemistry
Journal History
See http://www.mdpi.com/journal/molecules/history
Indexing & Abstracting
MDPI Publication Ethics Statement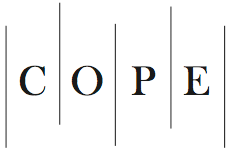 Molecules is a member of the Committee on Publication Ethics (COPE). MDPI takes the responsibility to enforce a rigorous peer-review together with strict ethical policies and standards to ensure to add high quality scientific works to the field of scholarly publication. Unfortunately, cases of plagiarism, data falsification, inappropriate authorship credit, and the like, do arise. MDPI takes such publishing ethics issues very seriously and our editors are trained to proceed in such cases with a zero tolerance policy. To verify the originality of content submitted to our journals, we use iThenticate to check submissions against previous publications. MDPI works with Publons to provide reviewers with credit for their work.
Book Reviews
Authors and publishers are encouraged to send review copies of their recent related books to the following address. Received books will be listed as Books Received within the journal's News & Announcements section.

MDPI AG
St. Alban-Anlage 66
CH-4052 Basel
Switzerland

E-mail:
Copyright / Open Access
Articles published in Molecules will be Open-Access articles distributed under the terms and conditions of the Creative Commons Attribution License (CC BY). The copyright is retained by the author(s). MDPI will insert the following note at the end of the published text:
© 2017 by the authors; licensee MDPI, Basel, Switzerland. This article is an open access article distributed under the terms and conditions of the Creative Commons Attribution License (http://creativecommons.org/licenses/by/4.0/).
Reprints
Reprints may be ordered. Please contact for more information on how to order reprints.
Announcement and Advertisement
Announcements regarding academic activities such as conferences are published for free. Advertisement can be either published or placed on the pertinent website. Contact e-mail address is .
Editorial Office
Ms. Jing Gao
Managing Editor
MDPI Tongzhou Office, Room 2207, Jincheng Center, No. 21 Cuijingbeili, Tongzhou District, Beijing 101101, China
Tel. +86 10 81521170; Fax: +86 10 59011089
E-Mail
For further MDPI contacts, see here.
Journal Contact