Beverages — Editors
Editor
Prof. Dr. Edgar Chambers IV
Editor-in-Chief
Distinguished Professor and Director, Sensory Analysis Center, Ice Hall, Kansas State University, Manhattan, KS 66506, USA
Website
|
E-Mail
Interests:
sensory quality; consumer acceptance; health aspects; product development; shelf-life; quality control
Special Issues and Collections in MDPI journals
Special Issue: Palatability of Pet Food
Special Issue: Analysis of Sensory Properties in Foods

Editorial Board
Prof. Dr. Kris Berglund
University Distinguished Professor of Food Science and Chemical Engineering, Michigan State University, East Lansing, MI 48824, USA
Website
|
E-Mail
Interests:
New and alternative uses of agricultural and forest raw materials; separation, purification, and crystallization processes for food, pharmaceutical, and chemical industries. Distilled beverage technology
Dr. Antonio Bevilacqua
Department of the Science of Agriculture, Food and Environment, University of Foggia, Foggia, Italy
E-Mail
Interests:
food microbiology; foodborne pathogens; food safety; food preservation; probiotics; predictive microbiology
Prof. Dr. Angel A. Carbonell-Barrachina
Universi dad Miguel Hernández de Elche (UMH), Escuela Politécnica Superior de Orihuela (EPSO), Spain
Website
|
E-Mail
Interests:
Sensory evaluation of foods; Consumer studies; Food quality; Food safety; Volatile compounds; Pomegranate; Quinces; Unit operations; Rice based-foods; Arsenic and heavy metals; Turrón and nougat; Pistachios and almonds
Special Issues and Collections in MDPI journals:
Special Issue: Flavour Volatiles of Foods

Dr. Alfredo Cassano
Institute for Membrane Technology (ITM-CNR), c / o University of Calabria, Rende, Italy
E-Mail
Interests:
Membrane operations in food processing; Integrated membrane operations in agro-food productions; Recovery of phenolic compounds, antioxidants
Dr. Antonio Cilla
Nutrition and Food Chemistry Department, Faculty of Pharmacy, University of Valencia, Avn. Vicente Andrés Estellés s/n, Burjassot (Valencia), Spain
E-Mail
Interests:
fruit juices; infussions; antioxidant capacity; polyphenols;phytochemicals; storage; in vitro gastrointestinal digestion; bioaccessibility; bioactivity; culture cells (Caco-2; HT-29; HepG2);chemoprevention; oxidative stress
Special Issues and Collections in MDPI journals:
Special Issue: Fruit Beverages: Nutritional Composition and Health Benefits
Special Issue: Fruit Beverages and Human Intervention Studies

Dr. Fernanda Cosme
CQ-VR, Chemistry Research Centre, University of Trás-os-Montes and Alto Douro, School of Life Sciences and Environment, Biology and Environmental Department, Edífício de Enologia, 5000-801 Vila Real, Portugal
E-Mail
Interests:
grapes; wine; wine stability; wine quality; wine aging; wine safty; fining; phenolic compounds; polysaccharides; proteins
Dr. Alessandra Durazzo
Consiglio per la ricerca in agricoltura e l'analisi dell'economia agraria - Centro di ricerca per gli Alimenti e la Nutrizione, Via Ardeatina 546, 00178, Rome, Italy
E-Mail
Interests:
antioxidants, Bioactive compounds, Food Quality, Nutrition, Biodiversity
Dr. Rafael Carlos Eloy Dias
Instituto Federal Catarinense - Campus Araquari, Department of Chemistry, Araquari, Brazil
E-Mail
Interests:
Coffee analysis; coffee beverage; coffee chemistry; analytical method validation; chromatography
Dr. Palanivel Ganesan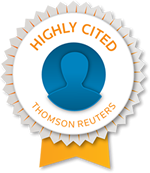 Department of Applied Life Science and Biotechnology, College of Biomedical and Health Science, Konkuk University, Republic of Korea
Website
|
E-Mail
Interests:
Food Technology - Value added food product development using underutilized plant foods; Food Processing- Plant foods and its biochemistry; Novel Healthy Foods –Product development using underutilized plant foods
Dr. Joerg Gruenwald
Analyze & Realize GmbH, Waldseeweg 6, 13467 Berlin, Germany
E-Mail
Interests:
clinical trials; natural products; herbal medicines; functional beverages
Dr. Solomon Habtemariam
Pharmacognosy Research Laboratories, Medway School of Science, University of Greenwich, Central Avenue, Chatham Maritime, Kent ME4 4TB, UK
Website
|
E-Mail
Interests:
Targeting inflammatory cytokines and adhesion molecules by natural products; Search for anti-microbial agents: antileishmanial, antibacterial and antifungal agents; Identification of potential anti-cancer and immunomodulatory compounds; Search for anticachexic agents from natural sources; Modulation of reactive oxygen species in health and disease; Identification of antidiabetic agents from plant sources; Search of potential natural products that promote weight loss;_ etc.
Prof. Dr. Károly (Charles) Héberger
Hungarian Academy of Sciences, Budapest, Hungary
E-Mail
Interests:
liquid phase oxidation; radical processes; inhibition; modeling; computer simulations; determination of rate constants by fast-flow technique LMR detection and by kinetic ESR spectroscopy; linear free energy relationships in radical reactions; quantitative - structure activity relationships; QSAR; QSPR; QSRR; quantitative - structure (gas-chromatographic) retention relationships; chemometrics
Dr. António Manuel Jordão
Polytechnic Institute of Viseu, Agrarian Higher School - Department of Food Industries, Quinta da Alagoa - Estrada de Nelas 3500-606 Viseu, Portugal
E-Mail
Interests:
Wine, grapes, phenolic compounds, enology, winemaking, wood in enology, barrels
Special Issues and Collections in MDPI journals:
Special Issue: Phenolic Compounds in Fruit Beverages

Dr. Kadri Koppel
Department of Food Nutrition Dietetics and Health, Center for Sensory Analysis and Consumer Behavior, Kansas State University, 1310 Research Park Drive, 141 Ice Hall, 66502, Manhattan, KS, USA
Website
|
E-Mail
Interests:
method development and processing effect on sensory and aromatic properties and on consumer acceptance
Special Issues and Collections in MDPI journals:
Special Issue: Soft Drinks: Diversity of Species and Flavor Innovations

Dr. Tatiana Koutchma
Agriculture and Agri-Food Canada, GFRC, 93 Stone Road West, Guelph, ON, N1G 5C9, Canada
E-Mail
Interests:
novel food processing technologies; ultraviolet light; high hydrostatic pressure; electromagnetic heating; process development and validation; food safety engineering; regulations; technology transfer
Special Issues and Collections in MDPI journals:
Special Issue: Advanced Technology in Beverage Processing

Dr. Dirk W. Lachenmeier
Chemical and Veterinary Investigation Agency Karlsruhe, Weissenburger Strasse 3, 76187 Karlsruhe, Germany
Website
|
E-Mail
Interests:
food toxicology; regulatory toxicology; food safety; epidemiology; risk assessment; chemical contaminants; cancer; alcoholic beverages; ethanol; acetaldehyde; thujone; formaldehyde; furan
Dr. Jeehyun Lee
Associate Professor, Department of Food Science and Nutrition, Pusan National University, Busan, 609-735, Korea
E-Mail
Interests:
consumer acceptance; descriptive evaluation; green tea; alcoholic beverages
Prof. Dr. Olga Martín-Belloso
Food Technology Department, Faculty of Agrifood and Forestry Science and Engineering, University of Lleida, Rovira Roure, 191, 25198 Lleida, Spain
E-Mail
Interests:
food safety; quality and functionality through nonthermal processing; mainly in fruits and vegetables: pulsed electric fields; intense light pulses; cold plasma; edible films and coatings; combined methods including modified atmosphere packaging (MAP); natural antimicrobials; antibrowning and stabilizing substances among others; Nanoemulsions and nanocoatings; Valorization of by-products from fruits and vegetables processing: obtention and characterization of bioactive compounds; functional food product development; modelling; process condition optimization; kinetics and shelf-life studies
Dr. Miranda Mirosa
Department of Food Science, University of Otago, New Zealand
Website
|
E-Mail
Interests:
Consumer behavior and food/beverage choice; Consumer research methods; Cross cultural research on food/beverage preferences; Asian consumers' food/beverage preferences; The impact of food/beverage choice on consumers' health and wellness; Environmental and sustainability issues around food/beverage choice
Special Issues and Collections in MDPI journals:
Special Issue: Consumer behavior and beverage choice
Special Issue: Beverages and Culture

Dr. Ogueri Nwaiwu
Alpha-Altis (Venture Member), Ingenuity Lab, The University of Nottingham, Jubilee Campus, Nottingham, NG7 2TU, UK
E-Mail
Interests:
Microbiology and food safety; yeasts; Listeria; traditional food and drinks; extracellular polymeric substances; biofilms
Special Issues and Collections in MDPI journals:
Special Issue: Microbiological Safety of Beverages

Dr. Salvatore Parisi
Leader of the Food and Beverage Science and Technology Team, the Science Advisory Board, Arlington, VA, USA
E-Mail
Interests:
Food packaging; Predictive calculution of shelf life; Study of evolutive profiles for different bacteriae; Development of new indirect methods and software for the study of cheeses
Dr. Lisa Ryan
Department of Nutrition and Dietetics, Monash University, VIC 3195, Australia
Website
|
E-Mail
Interests:
analysis and development of novel functional foods for glycaemic control and weight loss; maintenance with a particular focus on the potential role of phytochemicals as functional food ingredients
Dr. Lisa Solieri
Department of Life Sciences, University of Modena and Reggio Emilia, Italy
Website
|
E-Mail
Interests:
Starter culture, stress response, wine, vinegar, yeast genetics, spoilage yeasts, Zygosaccharomyces, Saccharomyces hybrids, mating type, strain diversity, lactic acid bacteria, food carrier, probiotics
Dr. Jodi Stookey
Children's Hospital Oakland Research Institute, 5700 Martin Luther King Jr Way, Oakland CA 94609, USA
E-Mail
Interests:
hydration epidemiology; water intake; hydration status; osmolality; acute and chronic health effects in healthy; free-living people
Dr. Christopher Taylor
Beverage Management Program and Fred Parks Wine Cellar; Conrad N. Hilton College of Hotel and Restaurant Management, University of Houston, USA
E-Mail
Interests:
Consumer Behavior, Preference Development, Wine Education, Wine Tourism, Pro-environmental Beverages, Pro-environmental Beverage Tourism, Cellar Management
Prof. Dr. José António Couto Teixeira
Departamento de Engenharia Biológica, Universidade do Minho, Campus de Gualtar 4710-057, Braga, Portugal
E-Mail
Interests:
new beverages; continuous production; processes; healthy drinks; yeast and bacterial physiology; enzymes and beverages
Dr. Quan V. Vuong
Nutrition Food & Health Research Group, School of Environmental and Life Sciences, University of Newcastle, Australia
E-Mail
Interests:
Identification,extraction and isolation of bioactive compounds from natural resources and waste for further utilization in the food and pharmaceutical industries
Special Issues and Collections in MDPI journals:
Special Issue: Tea: Varieties, Production, Functional Applications and Health Benefits

Prof. Dr. Graeme Walker
Abertay University, Dundee, Scotland
E-Mail
Interests:
microbiology and biotechnology
Special Issues and Collections in MDPI journals:
Special Issue: Saccharomyces cerevisiae

Dr. Frank Welle
Business Development Manager - Packaging, Fraunhofer Institute for Process Engineering and Packaging (IVV), 85354 Freising, Germany
Website
|
E-Mail
Interests:
beverage packaging; active and intelligent materials; food law compliance testing; packaging recycling
Special Issues and Collections in MDPI journals:
Special Issue: Beverage Packaging

Dr. Danyang Ying
CSIRO Agriculture & Food, 671 Sneydes Road, Werribee, Melbourne, VIC3030, Australia
E-Mail
Interests:
food extrusion; value addition to agricultural and horticultural biomass; microencapsulation; functional food ingredients; probiotics; drying; fluid bed coating; biomaterials; biopolymers; water sorption; physical properties; glass transition; reaction kinetics; computer modelling