Revisiting Plus-Strand DNA Synthesis in Retroviruses and Long Terminal Repeat Retrotransposons: Dynamics of Enzyme: Substrate Interactions
1
Department of Chemistry and Biochemistry, University of Maryland Baltimore County, 1000 Hilltop Circle, Baltimore, MD 21228, USA
2
Center for Advanced Research in Biotechnology of the University of Maryland Biotechnology Institute and the National Institute of Standards and Technology, 9600 Gudelsky Drive, Rockville, MD 20850, USA
3
HIV Drug Resistance Program, NCI, National Institutes of Health, Frederick, MD 21702-1201, USA
*
Author to whom correspondence should be addressed.
Received: 10 September 2009 / Revised: 28 October 2009 / Accepted: 4 November 2009 / Published: 4 November 2009
Abstract
Although polypurine tract (PPT)-primed initiation of plus-strand DNA synthesis in retroviruses and LTR-containing retrotransposons can be accurately duplicated, the molecular details underlying this concerted series of events remain largely unknown. Importantly, the PPT 3' terminus must be accommodated by ribonuclease H (RNase H) and DNA polymerase catalytic centers situated at either terminus of the cognate reverse transcriptase (RT), and in the case of the HIV-1 enzyme, ~70Å apart. Communication between RT and the RNA/DNA hybrid therefore appears necessary to promote these events. The crystal structure of the HIV-1 RT/PPT complex, while informative, positions the RNase H active site several bases pairs from the PPT/U3 junction, and thus provides limited information on cleavage specificity. To fill the gap between biochemical and crystallographic approaches, we review a multidisciplinary approach combining chemical probing, mass spectrometry, NMR spectroscopy and single molecule spectroscopy. Our studies also indicate that nonnucleoside RT inhibitors affect enzyme orientation, suggesting initiation of plus-strand DNA synthesis as a potential therapeutic target.
View Full-Text
►

▼

Figures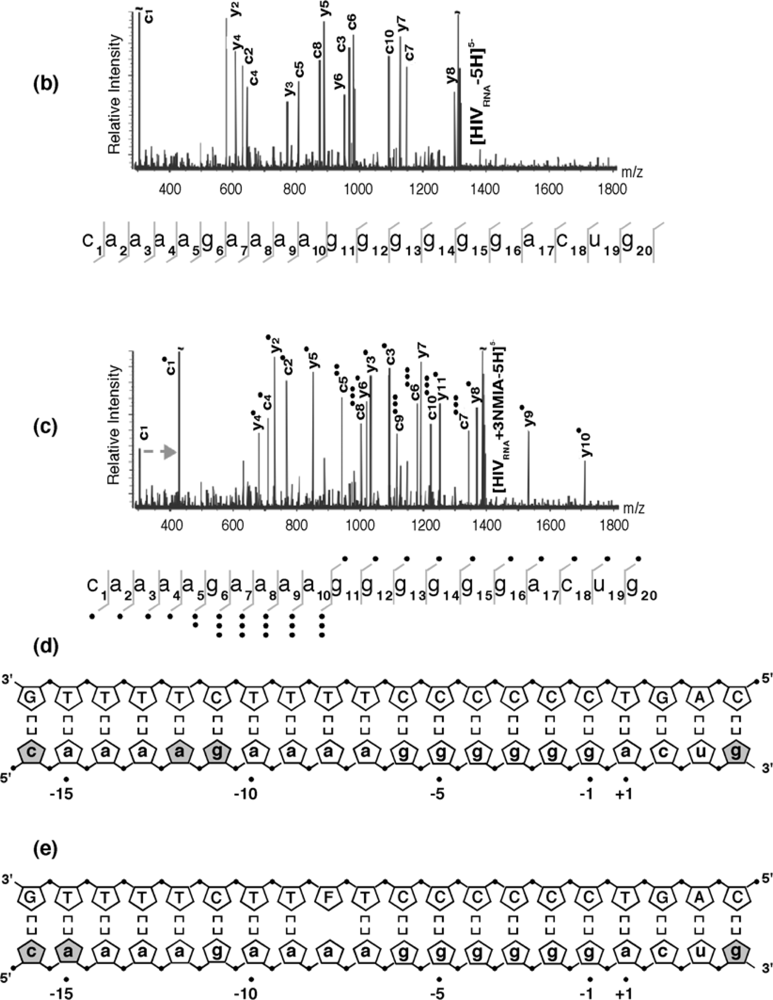 Share & Cite This Article
MDPI and ACS Style
Fabris, D.; Marino, J.P.; Le Grice, S.F.J. Revisiting Plus-Strand DNA Synthesis in Retroviruses and Long Terminal Repeat Retrotransposons: Dynamics of Enzyme: Substrate Interactions. Viruses 2009, 1, 657-677.
Related Articles
Comments
[Return to top]