The Biological Deep Sea Hydrothermal Vent as a Model to Study Carbon Dioxide Capturing Enzymes
1
Department of Chemistry, University of Saskatchewan, 110 Science Place, Saskatoon, SK S7N 5C9, Canada
2
Biochemistry Laboratory, ICAR Research Complex for North Eastern Hill Region, Umiam, Meghalaya 793103, India
*
Author to whom correspondence should be addressed.
Received: 20 March 2011 / Revised: 14 April 2011 / Accepted: 20 April 2011 / Published: 28 April 2011
Abstract
Deep sea hydrothermal vents are located along the mid-ocean ridge system, near volcanically active areas, where tectonic plates are moving away from each other. Sea water penetrates the fissures of the volcanic bed and is heated by magma. This heated sea water rises to the surface dissolving large amounts of minerals which provide a source of energy and nutrients to chemoautotrophic organisms. Although this environment is characterized by extreme conditions (high temperature, high pressure, chemical toxicity, acidic pH and absence of photosynthesis) a diversity of microorganisms and many animal species are specially adapted to this hostile environment. These organisms have developed a very efficient metabolism for the assimilation of inorganic CO
2
from the external environment. In order to develop technology for the capture of carbon dioxide to reduce greenhouse gases in the atmosphere, enzymes involved in CO
2
fixation and assimilation might be very useful. This review describes some current research concerning CO
2
fixation and assimilation in the deep sea environment and possible biotechnological application of enzymes for carbon dioxide capture.
View Full-Text
►

▼

Figures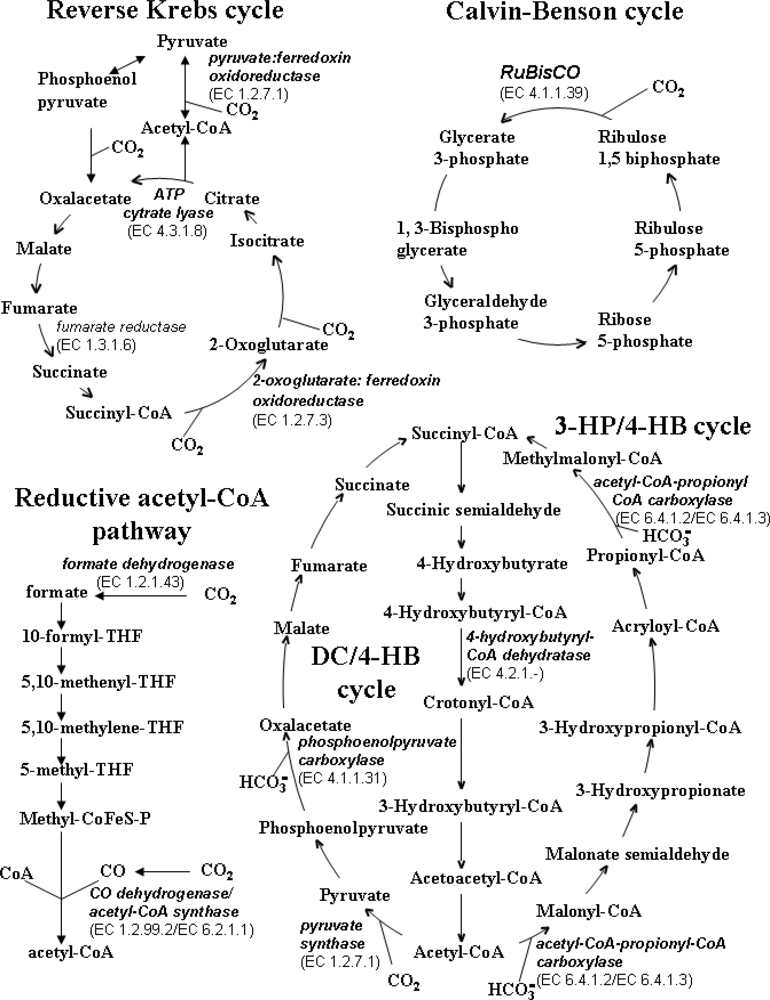 Share & Cite This Article
MDPI and ACS Style
Minic, Z.; Thongbam, P.D. The Biological Deep Sea Hydrothermal Vent as a Model to Study Carbon Dioxide Capturing Enzymes. Mar. Drugs 2011, 9, 719-738.
Related Articles
Comments
[Return to top]