Blog 25
These 25 years represent a quarter of a century of successful publication.
Special Issues: An adaptable tool for supporting scientific research
Insight Faster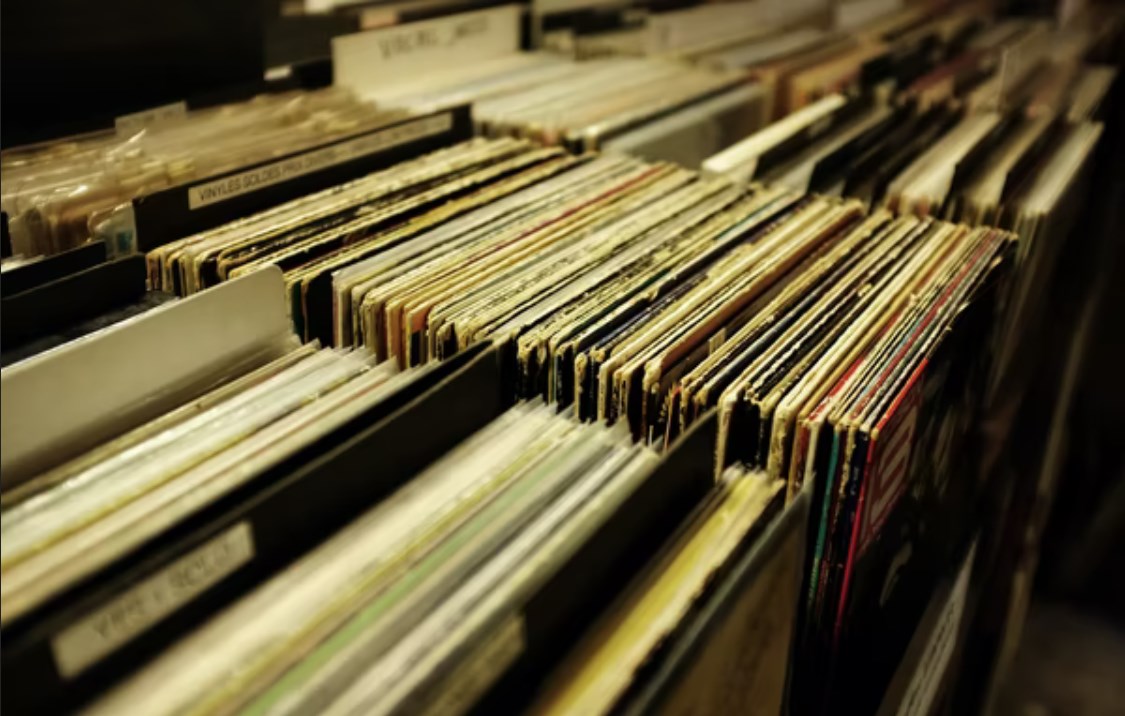 Special Issues: An adaptable tool for supporting scientific research
16 November 2021 | by Jonathan Steffen, Luca Rasetti and Stefan Tochev
For the past two decades, Open Access publishing has made new research findings more accessible than ever before to the global scientific community. The share of scholarly literature published in immediate Open Access – sometimes referred to as 'gold' Open Access – has in fact almost doubled within the past five years, from 11% in the period 2011–15 to 21.9% in 2016–20. This rise is an indicator of the increasing democratisation of the global research landscape in which we live and work today. That trend is not specific to the world of scientific publishing, however. On the contrary, it is part of an information-sharing revolution that nowadays affects every aspect of our lives.
An infinite music library
Whatever happened, you might sometimes wonder, to the much-loved music CD, which was so much a part of our lives only a few years ago? Or the LP record? Or the music cassette? The answer is that they are still alive and kicking: music CDs are still bought and sold despite the transformational impact of music streaming; vinyl has enjoyed a niche but very strong comeback in recent years; and there are even musicians who currently choose to record direct onto cassette tape because the process gives them a different creative experience from the digital one.
There can be no doubt, however, that the vast majority of music listened to in the world today is accessed via streaming platforms such as Apple Music, Amazon Music or Spotify. Music streaming offers a range, speed and availability of access that were unimaginable before: it is for the listener simply to choose a platform, a mode of payment, and a piece of music to which to listen. Ease of consumption of recorded music has never been greater, whether the listener's tastes centre on bebop or Baroque, fado or flamenco, chamber music or cha-cha-cha.
Does this mean that today's music-lovers listen better than those of previous generations? This is hard to imagine when we reflect that Mozart wrote down the full score of Allegri's Miserere from memory, on the basis of a single hearing. The availability of music today, however, creates different possibilities. Styles can be compared and techniques studied in a way that would have been unthinkable even to Mozart. Music streaming has turned the world into an infinite music library, for everyone. The same thing is happening with scientific publishing, by virtue of the Open Access (OA) model.
Beyond the frontier of space
The concept of an infinite music library is helpful when considering the role that Special Issues play in scientific publishing today. Traditionally, Special Issues have been offshoots of established journals; one could almost think of them in marketing terms as brand extensions.
In the traditional model, the subject, page count and periodicity of a journal are set, and contributions are published within that framework. The advantage of this model is its predictability: readers always know when the next issue is to appear and how substantial its content is likely to be. Contributors, meanwhile, can always ascertain the next submission deadline and work to it.
An inevitable drawback to this model is the finite page count, which means that only a given number of submissions can be accepted and that certain submissions, irrespective of their quality or relevance, may be rejected due to lack of space. Special Issues may be published as derivatives of the parent journal, allowing more in-depth analysis of a particular topic and also enhancing the reputation of the journal from which they have sprung. The core of the model, however, is the journal itself, with its regular periodicity and its finite length.
Digital-only publishing sidesteps this model because it does not result in printed pages, with all their logistical and cost considerations regarding paper, printing, distribution, and storage. Publication in cyberspace places no physical limits on the amount of content that might be published. This means that digital publishers never have to reject submissions on the grounds of lack of space, but purely on the grounds of the quality of the work submitted. Digital publishing therefore offers the possibility of making available a significant body of work that might otherwise have gone unpublished and could therefore have gone unknown.
Supporting the scientific community
The OA model serves the scientific community by making available peer-reviewed findings that merit wider attention and discussion. It supports scientists in other ways too, by ensuring that the peer review process is fast and efficient, and that, subject to its successful completion, submissions are published quickly so that their findings can be debated all the more promptly by the scientific community at large. Moreover, those findings are made generally accessible: they are available for everyone to read, not hidden away behind a paywall.
If the placing of the author at the centre of the publishing process is one of the differentiating features of OA publishing, another is the management of topics by theme rather than in accordance with a preordained publishing schedule. For this reason, the work published by MDPI may fairly be described and topic- and project-based rather than exclusively journal-based.
Special Issues permit wide-ranging discussion of specific subjects and have the potential to focus attention on those subjects more clearly than if the content had to fight for space within a periodically published journal. MDPI has set rules that govern how Special Issues are set up and managed, ensuring quality even at large scale. With their facilitation of a more transparent and equitable form of knowledge exchange – agile, and planned around topics – Special Issues are an optimal way of organizing science in the digital age.
The term "special" in Special Issue merely serves to organizationally separate articles published in a topical collection from other submissions to the journal. In no way does the name imply that articles published under its label are inherently superior, or assessed by different standards.
Experts are leading the process
Each Special Issue is hosted by one or several academic Guest Editors. The role of the Guest Editor is to set the scope for the Special Issue in question, invite contributions, and take all necessary editorial decisions. Special Issues are created by the scientific community, for the scientific community. Articles submitted to a Special Issue are subject to the same rigorous peer-review process as any other article submitted to the journal: at least two reports are collected for each manuscript – three, if the first two differ substantially.
Guest Editors of Special Issues are not able to take decisions regarding their own manuscripts submitted to their Special Issue, as this would constitute a conflict of interest. A member of the Editorial Board member will instead be responsible for decision making. The same goes if a Guest Editor is facing a conflict of interest with regards to one of the authors submitting to the Special Issue, in which case an Editorial Board member of the journal will step in to make decisions on the paper.
To foster an interdisciplinary approach to research subjects, so-called Topics were introduced alongside Special Issues earlier this year, allowing journals to enhance their networks for better development of knowledge.
Topics are peer-reviewed collections of papers that concentrate on specific interdisciplinary themes in two or more related MDPI journals. Whilst Special Issues are hosted only in one journal, Topics can be hosted across different ones. Guest Editors will have the ability to identify multiple MDPI journals for their Topics, meaning that authors should still submit their manuscripts to the journal most suitable for their research. Topics allow authors from different backgrounds to unite around one theme, describe multidisciplinary applications, and develop new ideas.
Benefits of publishing in Special Issues
Articles published in Special Issues will typically benefit from greater discoverability than those articles spontaneously submitted to the respective journal, due to their connectivity within the article collection, and their relevance to the community as confirmed by the Guest Editor.
Both from the reader's and the author's perspective, in the context of digital-only journals it is valuable to find on a single webpage all articles published in a Special Issue. In the most successful cases, Special Issues make excellent collections, each contribution covering the research topic from a specific angle – and all papers combined offering a cohesive picture. The Guest Editor's role is crucial in achieving this ultimate goal.
For more information on hosting a Special Issue as a Guest Editor, please visit the following page.