Remote Sensing Events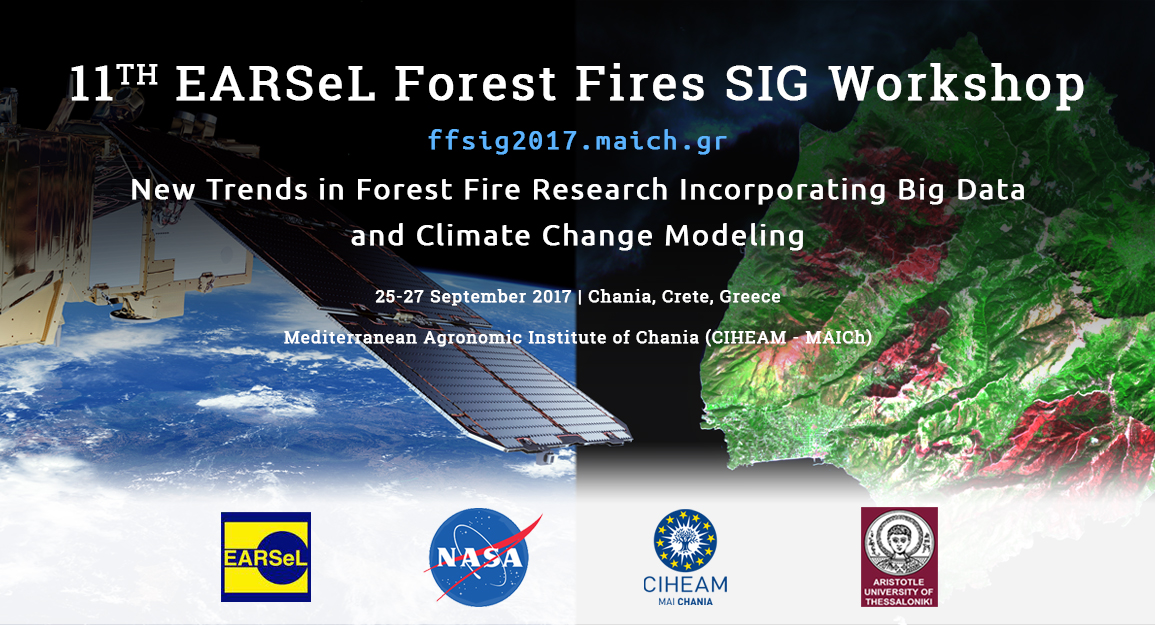 25–27 September 2017
11th EARSeL Forest Fires SIG Workshop: New Trends in Forest Fire Research Incorporating Big Data and Climate Change Modeling
Chania, Greece
Dear colleagues and friends,
We are thrilled to announce the organising of the 11th EARSeL Forest Fire Special Interest Group Workshop, in Chania, Greece, on 25-27 September 2017.
The thematic sessions will include presentations and poster on the use of data delivered by the most recent satellite missions, employing big data and time-series for monitoring fire disturbance and post-fire vegetation trends, and modeling the effects of climate change on forests with regards to fire risk and post-fire vegetation development.
The workshop is jointly organised by the Laboratory of Forest Management and Remote Sensing of the Aristotle University of Thessaloniki the Mediterranean Agronomic Institute of Chania (MAICh), member of the International Center for Advanced Mediterranean Agronomic Studies (CIHEAM), and the National Aeronautics and Space Administration.