The Invertebrate Life of New Zealand: A Phylogeographic Approach
1
Phoenix Lab, Ecology Group, Institute of Natural Resources, Massey University, Private Bag 11-222, Palmerston North 4442, New Zealand
2
Department of Zoology, University of Otago, P.O. Box 56, Dunedin North 9016, New Zealand
*
Author to whom correspondence should be addressed.
Received: 11 May 2011 / Revised: 16 June 2011 / Accepted: 17 June 2011 / Published: 1 July 2011
Abstract
Phylogeography contributes to our knowledge of regional biotas by integrating spatial and genetic information. In New Zealand, comprising two main islands and hundreds of smaller ones, phylogeography has transformed the way we view our biology and allowed comparison with other parts of the world. Here we review studies on New Zealand terrestrial and freshwater invertebrates. We find little evidence of congruence among studies of different taxa; instead there are signatures of partitioning in many different regions and expansion in different directions. A number of studies have revealed unusually high genetic distances within putative species, and in those where other data confirm this taxonomy, the revealed phylogeographic structure contrasts with northern hemisphere continental systems. Some taxa show a signature indicative of Pliocene tectonic events encompassing land extension and mountain building, whereas others are consistent with range expansion following the last glacial maximum (LGM) of the Pleistocene. There is some indication that montane taxa are more partitioned than lowland ones, but this observation is obscured by a broad range of patterns within the sample of lowland/forest taxa. We note that several geophysical processes make similar phylogeographic predictions for the same landscape, rendering confirmation of the drivers of partitioning difficult. Future multi-gene analyses where applied to testable alternative hypotheses may help resolve further the rich evolutionary history of New Zealand's invertebrates.
View Full-Text
►

▼

Figures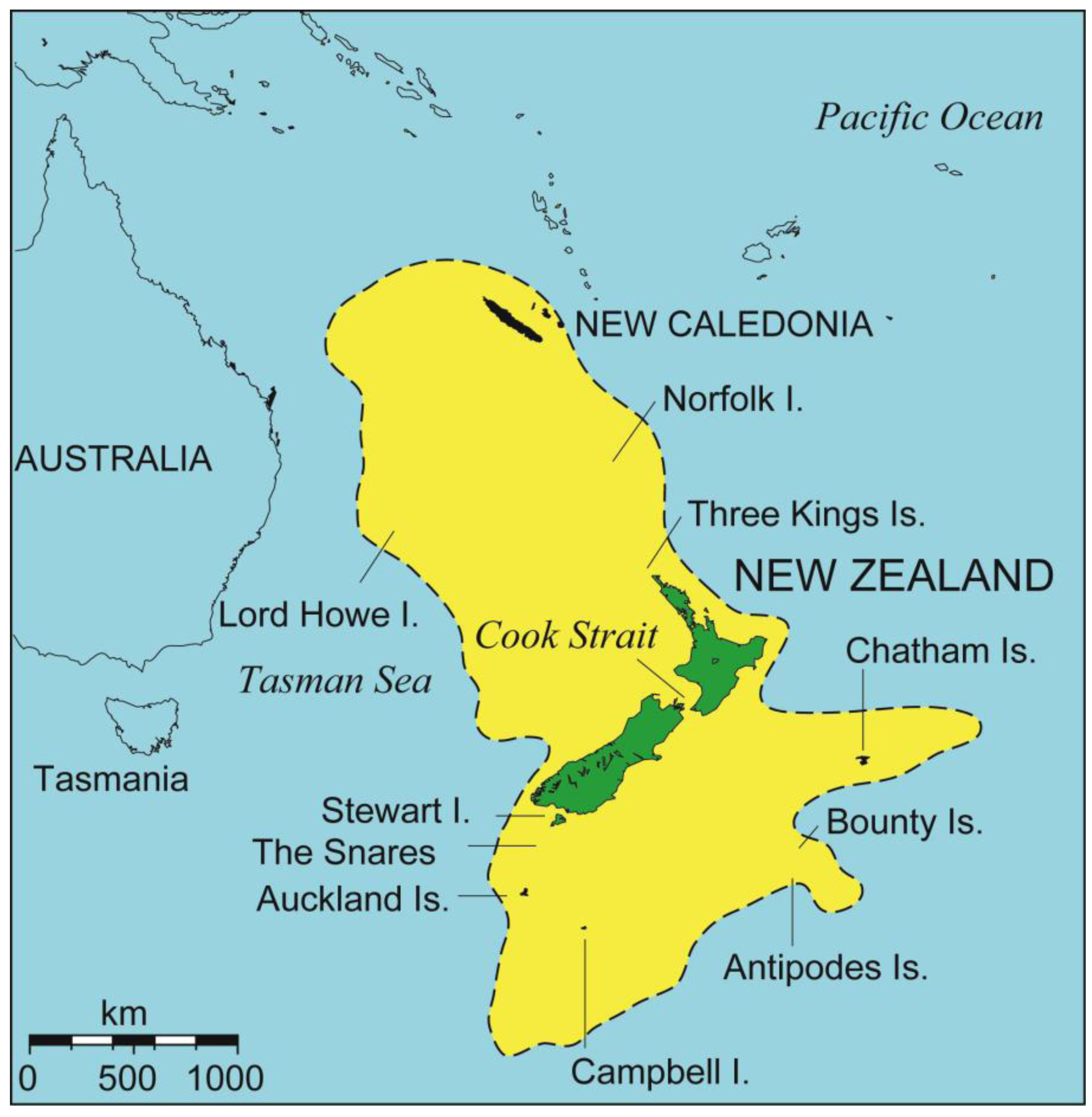 Share & Cite This Article
MDPI and ACS Style
Trewick, S.A.; Wallis, G.P.; Morgan-Richards, M. The Invertebrate Life of New Zealand: A Phylogeographic Approach. Insects 2011, 2, 297-325.
Related Articles
Comments
[Return to top]