Breaking the Gingival Epithelial Barrier: Role of the Aggregatibacter actinomycetemcomitans Cytolethal Distending Toxin in Oral Infectious Disease
Department of Microbiology, School of Dental Medicine, University of Pennsylvania, 240 South 40th Street, Philadelphia, PA 19104, USA
Received: 17 April 2014 / Revised: 8 May 2014 / Accepted: 15 May 2014 / Published: 23 May 2014
Abstract
The Gram-negative bacterium
Aggregatibacter actinomycetemcomitans
is part of the HACEK group that causes infective endocarditis, a constituent of the oral flora that promotes some forms of periodontal disease and a member of the family of species that secrete a cytolethal distending toxin (Cdt). The family of bacteria that express the
cdt
genes participate in diseases that involve the disruption of a mucosal or epithelial layer.
In vitro
studies have shown that human gingival epithelial cells (HGEC) are native targets of the Cdt that typically induces DNA damage that signals growth arrest at the G
2
/M interphase of the cell cycle. The gingival epithelium is an early line of defense in the oral cavity against microbial assault. When damaged, bacteria collectively gain entry into the underlying connective tissue where microbial products can affect processes and pathways in infiltrating inflammatory cells culminating in the destruction of the attachment apparatus of the tooth. One approach has been the use of an
ex vivo
gingival explant model to assess the effects of the Cdt on the morphology and integrity of the tissue. The goal of this review is to provide an overview of these studies and to critically examine the potential contribution of the Cdt to the breakdown of the protective gingival barrier.
View Full-Text
►

▼

Figures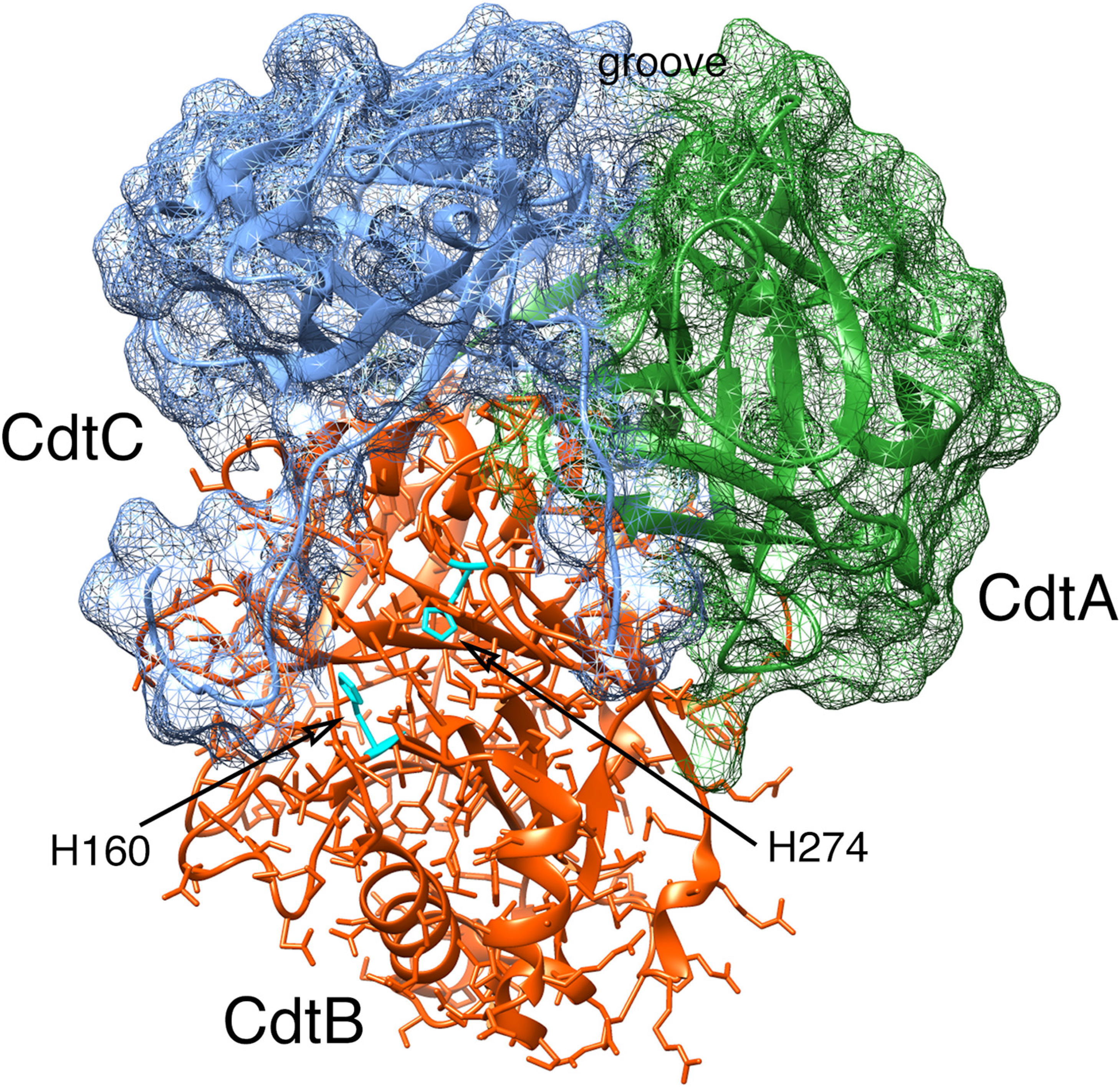 Figure 1
Share & Cite This Article
MDPI and ACS Style
DiRienzo, J.M. Breaking the Gingival Epithelial Barrier: Role of the Aggregatibacter actinomycetemcomitans Cytolethal Distending Toxin in Oral Infectious Disease. Cells 2014, 3, 476-499.
Related Articles
Comments
[Return to top]