The Carboxy Terminal Region of the Human Cytomegalovirus Immediate Early 1 (IE1) Protein Disrupts Type II Inteferon Signaling
Department of Surgery, The Ohio State University, 473 West 12th Avenue, Columbus, OH 43210, USA
†
Current Address: Monsanto Company, 800 North Lindbergh Blvd, St. Louis, MO 63167, USA
*
Author to whom correspondence should be addressed.
Received: 31 December 2013 / Revised: 7 March 2014 / Accepted: 7 March 2014 / Published: 2 April 2014
Abstract
Interferons (IFNs) activate the first lines of defense against viruses, and promote innate and adaptive immune responses to viruses. We report that the immediate early 1 (IE1) protein of human cytomegalovirus (HCMV) disrupts signaling by IFNγ. The carboxyl-terminal region of IE1 is required for this function. We found no defect in the initial events in IFNγ signaling or in nuclear accumulation of signal transducer and activator of transcription 1 (STAT1) in IE1-expressing cells. Moreover, we did not observe an association between disruption of IFNγ signaling and nuclear domain 10 (ND10) disruption. However, there is reduced binding of STAT1 homodimers to target gamma activated sequence (GAS) elements in the presence of IE1. Co-immunoprecipitation studies failed to support a direct interaction between IE1 and STAT1, although these studies revealed that the C-terminal region of IE1 was required for interaction with STAT2. Together, these results indicate that IE1 disrupts IFNγ signaling by interfering with signaling events in the nucleus through a novel mechanism.
View Full-Text
►

▼

Figures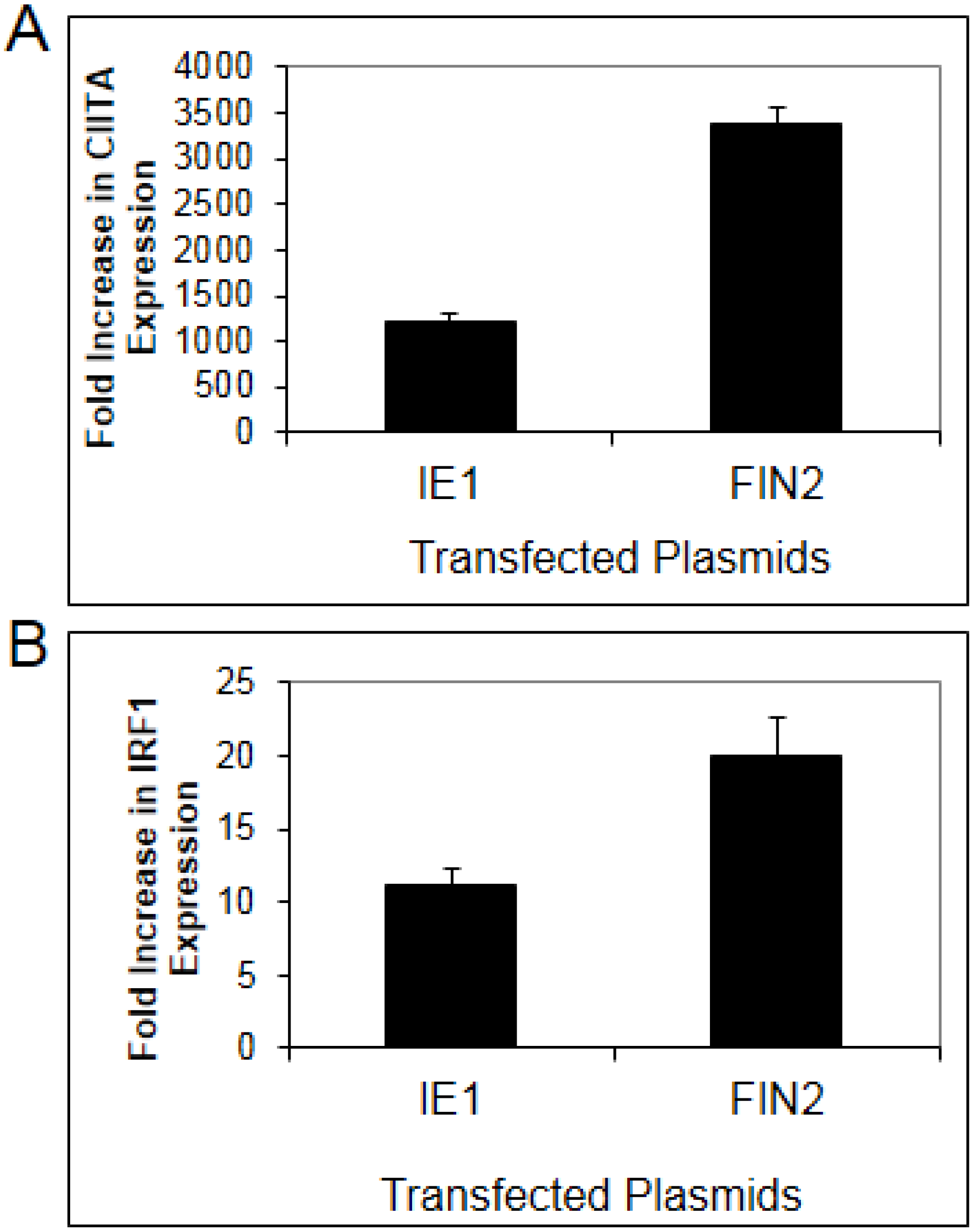 Figure 1
Share & Cite This Article
MDPI and ACS Style
Raghavan, B.; Cook, C.H.; Trgovcich, J. The Carboxy Terminal Region of the Human Cytomegalovirus Immediate Early 1 (IE1) Protein Disrupts Type II Inteferon Signaling. Viruses 2014, 6, 1502-1524.
Related Articles
Comments
[Return to top]