A Highly-Sensitive Picric Acid Chemical Sensor Based on ZnO Nanopeanuts
1
Department of Chemistry, Faculty of Science and Arts, Najran University, P.O. Box 1988, Najran 11001, Saudi Arabia
2
Promising Centre for Sensors and Electronic Devices (PCSED), Najran University, P.O.Box-1988, Najran 11001, Saudi Arabia
3
Department of Materials Science, University of Patras, Patras GR-26504, Greece
4
Centre for Interdisciplinary Research in Basic Sciences, Jamia Millia Islamia, New Delhi 110025, India
5
Department of Physics, Faculty of Science and Arts, Najran University, P.O. Box 1988, Najran 11001, Saudi Arabia
6
Department of Physics, Faculty of Science, King Khalid University, P.O. Box-9004, Abha 61413, Saudi Arabia
7
PG Department of Chemistry, JCDAV College, Dasuya, Punjab 144205, India
*
Author to whom correspondence should be addressed.
Received: 2 June 2017 / Revised: 26 June 2017 / Accepted: 8 July 2017 / Published: 13 July 2017
Abstract
Herein, we report a facile synthesis, characterization, and electrochemical sensing application of ZnO nanopeanuts synthesized by a simple aqueous solution process and characterized by various techniques in order to confirm the compositional, morphological, structural, crystalline phase, and optical properties of the synthesized material. The detailed characterizations revealed that the synthesized material possesses a peanut-shaped morphology, dense growth, and a wurtzite hexagonal phase along with good crystal and optical properties. Further, to ascertain the useful properties of the synthesized ZnO nanopeanut as an excellent electron mediator, electrochemical sensors were fabricated based on the form of a screen printed electrode (SPE). Electrochemical and current-voltage characteristics were studied for the determination of picric acid sensing characteristics. The electrochemical sensor fabricated based on the SPE technique exhibited a reproducible and reliable sensitivity of ~1.2 μA/mM (9.23 μA·mM
−1
·cm
−2
), a lower limit of detection at 7.8 µM, a regression coefficient (
R
2
) of 0.94, and good linearity over the 0.0078 mM to 10.0 mM concentration range. In addition, the sensor response was also tested using simple
I-V
techniques, wherein a sensitivity of 493.64 μA·mM
−1
·cm
−2
, an experimental Limit of detection (LOD) of 0.125 mM, and a linear dynamic range (LDR) of 1.0 mM–5.0 mM were observed for the fabricated picric acid sensor.
View Full-Text
►

▼

Figures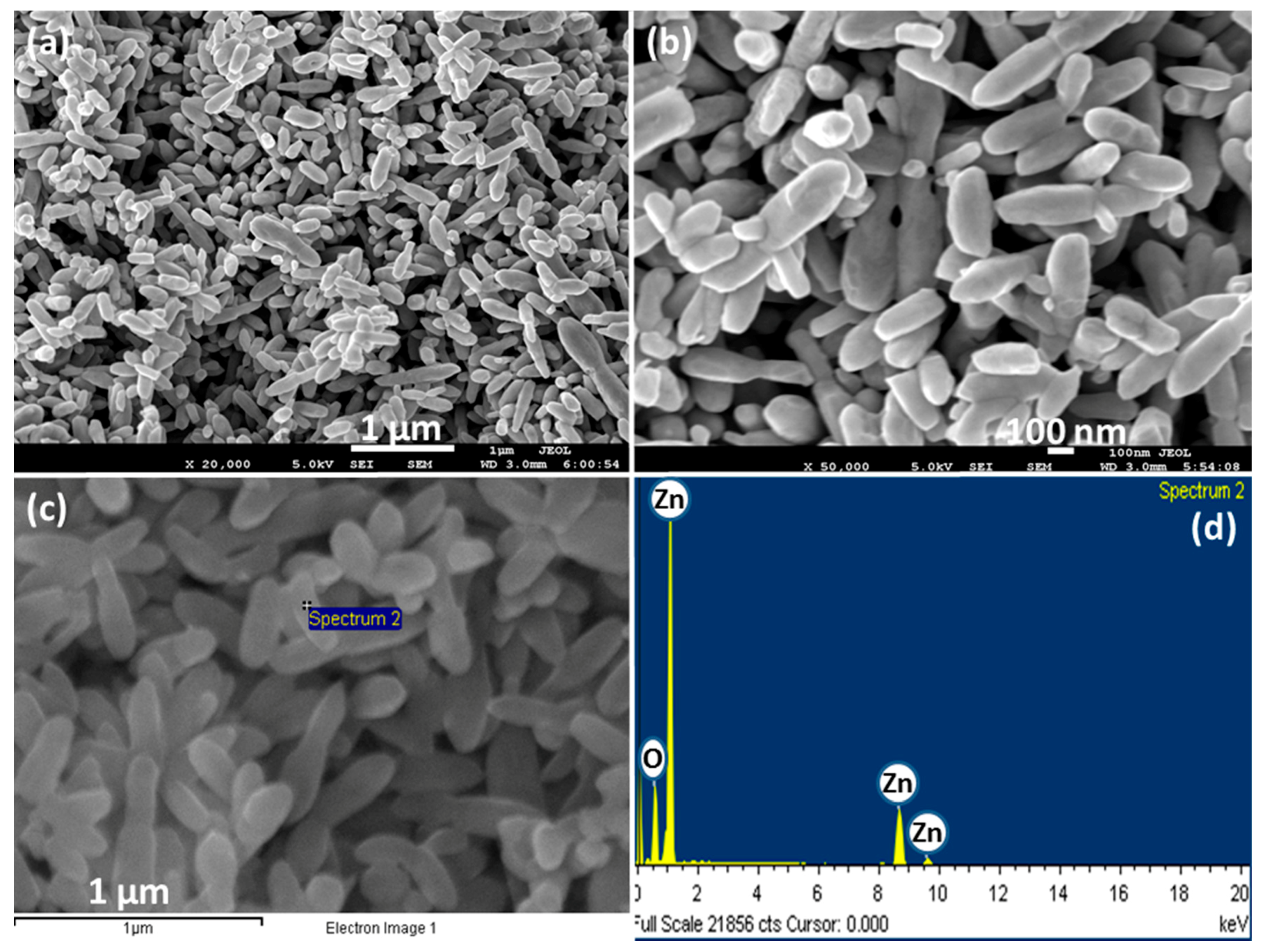 Figure 1
This is an open access article distributed under the
Creative Commons Attribution License
which permits unrestricted use, distribution, and reproduction in any medium, provided the original work is properly cited. (CC BY 4.0).
Share & Cite This Article
MDPI and ACS Style
Ibrahim, A.A.; Tiwari, P.; Al-Assiri, M.S.; Al-Salami, A.E.; Umar, A.; Kumar, R.; Kim, S.H.; Ansari, Z.A.; Baskoutas, S. A Highly-Sensitive Picric Acid Chemical Sensor Based on ZnO Nanopeanuts. Materials 2017, 10, 795.
Note that from the first issue of 2016, MDPI journals use article numbers instead of page numbers. See further details here.
Related Articles
Comments
[Return to top]